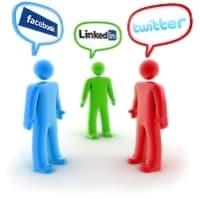 A few years ago I wrote a post about creating a market research plan.  It's actually turned out to be one of our most shared and most popular posts, so we decided to dig a little deeper into my recommendations and give them an update.
In my last article, I talked about why you needed a market research plan.  As part of that, I mentioned that the social media "trend" was not really a trend  — that it was now "for real" and if you're ignoring it, then you are missing out on a powerful opportunity to save time, money and effort in not just doing great research that gives you actionable information, but on engaging with your audience in a way that will increase your response rates.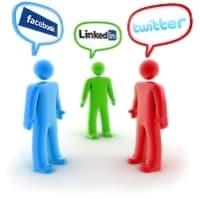 How to get your head around using social media as part of your market research plan
Like most things, you have GOT to wrap your head around the context of social media and how to leverage the different channels in order to accomplish what you set out to do.  If you don't get this right or straight, all hell will break loose, you will go down the rabbit hole, get lost and never come back.  OK – so I'm exaggerating – but just a little bit.  I'm saying this because social media is one of those things you can get lost in, spend a lot of time on and get nothing without really trying.  You don't want to do that.
Brainstorm and brain dump:  BEFORE you open up HootSuite or any other social media platform, take the time to brainstorm and write down what decision you're trying to make and all the different things that are part of that conversation.  If you do NOT heed this advice and open up any social media platform such as LinkedIn, Twitter or Facebook — you will be bombarded with information, ideas and all kinds of distracting shiny objects and you'll get overwhelmed.  In a lot of ways – it's like NOT looking into the face of Medusa because you'll be turned into a stone of inaction.  First brainstorm – then look with purpose.
Prioritize and choose: Now that you've brainstormed a list of thoughts, ideas , objectives and possibilities, start with your objectives (the decision you're trying to make) and then either choose the top three questions or topics that you'd like to explore — OR — ask yourself which of the items on your list DO NOT contribute to your objective.  Whatever works best for you.
Where will you fish?  Only now are you ready to focus (FOCUS) on the ONE platform where you think you will get the best feedback, insight and conversation.  This will vary depending on your objective, your audience, your product or service.  If you are a B2B business and you're trying to figure out something concrete – maybe LinkedIn is the best place to go.  If you're more in the media marketplace – then perhaps Twitter is best and finally if you are focusing in on something more "personal" in nature — then Facebook.  These are just broad stroke generalizations, but think about the platform where you have the highest probability of connecting with great feedback and conversation and start there.
Start the conversation:  Your next step is to start the conversation.  The reason I told you to focus on one platform to start — is so that you can be focused on asking questions, responding to answers, tweaking questions and responding to answers.  It takes numerous tries to connect with people.  Your goal in all of this is to move folks from the social media platform to a more personal form of connection such as a phone call or meeting where you can get into a deeper conversation with them.
Document and process:  You'll want to have a way to document and process all the conversations that you have on social media – you can cut paste, export, tabulate all these conversations by hand.  I'd also recommend you use a powerful tool like Nimble.com — to manage these relationships.  It's a great way to create a "project" or "deal" and then add the different conversations across social media platforms (including email)
Stop and move on:  I feel like I have to make this a step in the process because it's easy to get caught up and stuck in the exploratory phase of all this.  Give yourself a deadline and then stick to it.  You might give yourself 30 days to explore social media channels and then at the end of 30 days — put out your first survey.  No matter what.
There you have it — six easy ways to leverage social media channels as part of your market research plan.  Now that I've laid out the step-by-step process, it isn't nearly as daunting as you thought it was.  So what are you waiting for?