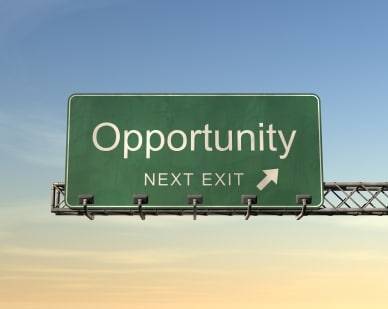 Today's guest post is by  Stephani McKee from Whistletree Conferencing.  Whistletree provides free and toll free (800) conferencing as well as podcasting  and webinar service.
Here we sit in Lincoln, Ne. We are clearly landlocked, at times it feels both literally and figuratively. Opportunities often feel like they are out there, but an airplane ride with a long layover away. However, Twitter has brought the ocean of opportunity right to our door!
I meet people all of the time that say, "Twitter, I just don't get it." As I said, I describe Twitter as an ocean of opportunity. Just cast in your line and you will get a bite. However, the way to find the most success with Twitter is to be open to what you catch!
For instance, Whistletree provides Free and Toll Free (800) conferencing, podcasting and webinar services. In the beginning, many of our customers were involved in network marketing and direct sales. For us, perhaps like many other small businesses in this economic climate, our advertising budget was nearly non-existent, making it difficult to expand into new markets.
Interestingly, Twitter has made networking on a global basis, as easy as a 140 character tweet. The best part is, it's free! Through contacts made on Twitter, we have been able to expand our market to coaches, authors, small and mid-sized businesses, the music producing industry and anyone that hosts and participates in conference calls or teleseminars!
To be clear, Twitter is an incredible marketing tool. No doubt. We have found many, many new contacts and customers that are looking for Free and Toll Free Conferencing (800), as well as webinar. The key to Twitter success is that we don't spend our time hyper-focused marketing ourselves.
Instead, we see incredible value in the simplest of tweets. If you are open to everything, you will not believe what you will learn. The knowledge you gain and the contacts you make will change your business and your life, forever. Keep in mind, every minnow knows a whale…
Here are some surprises I've found along the way:
Learn from the Experts:
Experts in every field are on Twitter, sharing bits and pieces of their wealth of information. Follow these people, read what they blog. I promise, it will change the way you think.
Stay Ahead of the News:
When Michael Jackson died, the story became the number one trending topic BEFORE the information hit the news. Imagine that, breaking news in real-time. I encourage you to watch the trending topics that appear on the right hand side of your Twitter homepage.
You will notice the trending topics change throughout the day depending on who is on and what they are tweeting about. It is like taking a global poll minute by minute of what the world is talking about. See a topic that interests you, click on it and join the conversation. Not only will you learn a lot, you will meet some incredible new people.
The Search Feature:
Twitter has evolved this feature, and it is now easily accessed on the right hand column of your Twitter homepage. I use this feature frequently to keep my finger on the pulse of what people are saying about my industry. I search by pertinent keywords: teleseminar, conferencing, free conferencing, podcasting services, webinar… you get the picture. This is a way to find people that are specifically interested in what you have to offer. Follow them. When appropriate, strike a conversation with them.
Keep in mind, however, Twitter is exactly like a live social event, done through tweets. You would never go to an event and go from person to person saying, "Nice to meet you, you should check out Whistletree." "Nice to meet you you should check out Whistletree." "Nice to meet you, you should check out Whistletree." That would be socially unacceptable.
It is the same on Twitter. When you go to an event you search for people with whom you have something in common. You then strike up a conversation about that common interest. When the time is right, you may insert what you do, etc. etc. Use Twitter the same way!
Twitter Is So Much More Than Business:
Because I have been open to everything, I have had a rich experience with Twitter. I have found incredible recipes, I have followed the birth of a baby, I have reminisced about my childhood, I have learned how to write and publish an ebook, I have been interviewed for a podcast and so much more. I can't wait to see where my Twitter journey continues to take me…
The icing on the cake is Whistletree has grown our business by an average of 20% month over month. Yes, you read that correctly. Due to the contacts made on Twitter, with 140 character tweets that are free, our business has expanded in ways we could have never imagined. What an incredible ROI!
What are you waiting for? Jump into the Twitter Ocean of Opportunity!