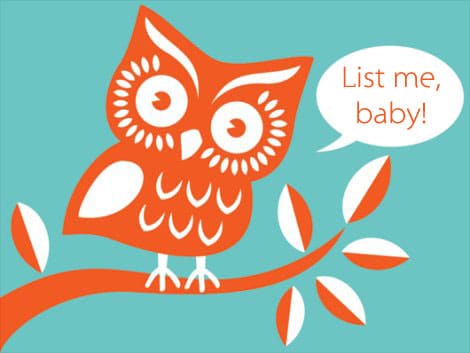 Have you heard about the "Lists" feature on Twitter?
Twitter Lists has been around for over a year now but if you're not a power user, you might have missed it.  Shoot – I'm a power user and I was basically ignoring it because I didn't want to complicate my social media life any further.  Boy was I WRONG.
Twitter Lists doesn't complicate your life – it simplifies it tremendously.  Here's how.
Twitter lists allows you to create groups or segments on Twitter.  Tweet Deck has been able to do this for years, but Twitter gives you the option to create public lists that other people can use.  Or you can create a private list, just for yourself.
Twitter lists gives you the opportunity to sneak a peak at what your customers, target audience, industry or competition is talking about in their own words.  What I enjoy most is seeing what they are reading and commenting on.
Have conversations and build relationships with your group.  You only have the focus group for a few hours, but your Twitter List is for as long as you like.  This means that you can ask them questions, follow up on their tweets.
Here's a peek at one of my Twitter Lists – it's one with CEOs.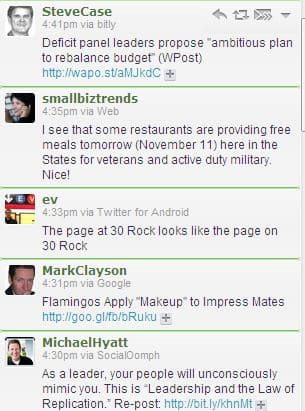 I use this list to give me ideas about what articles to write or what kinds of programs to offer that would benefit my readers.
Now it's your turn!
Are you using Twitter lists?  How are you using this tool to better understand your customers, your industry and the issues you care about?