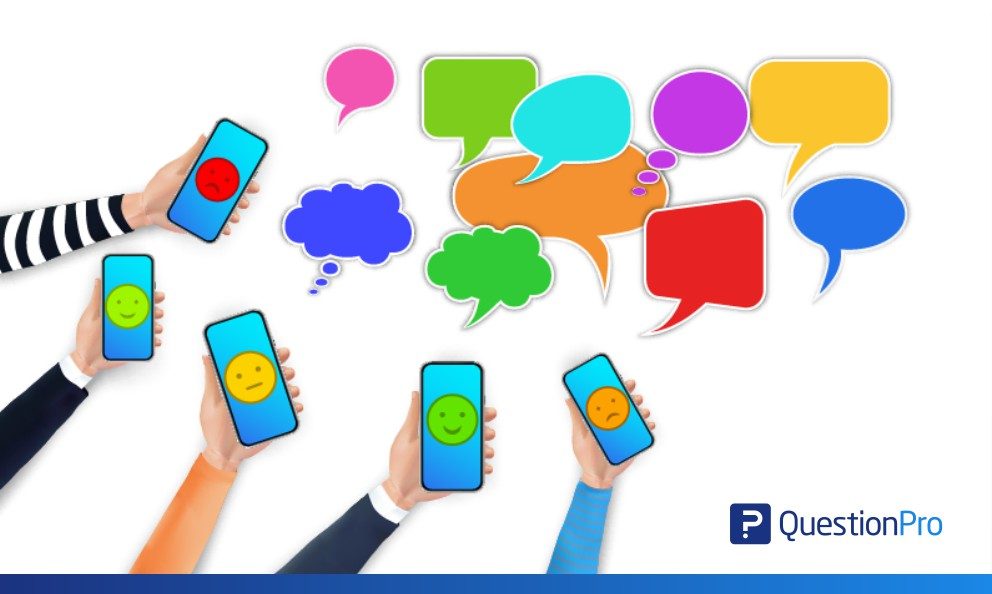 Two-way communication always improves the quality of the relationship. A customer feedback survey lets you know the experiences, opinions, and preferences of people who have trusted you for your products and services. Customers are the most valuable assets of a company and hence it is extremely important to listen to them. 
A customer feedback survey helps you hear the voice of customers in a systematic manner. The data collected through an online customer feedback survey can give you insights that can help you make better decisions. Asking the right questions assists to know who among your customers are promoters, detractors or passives. Having this information at hand will help you forecast the demand in the future and serves your customers with what they want.
Tips to write a good customer feedback survey
Think about the purpose and give an appropriate title.
Spend some time thinking behind the motive of creating a feedback survey. Give a title that will urge readers to give you useful feedback. Customer feedback surveys are generally sent through email or embedded in a website. If the anchor text does not match the purpose of the survey, you might not get enough response rate. Give a brief introduction about what the survey is so that they can decide whether to respond or not.
The survey shown below has an appropriate title and describes the intent behind the survey. It also lets respondents know about how long will it take to complete the survey.
Select the right audience
One of the key ways to get more responses to an online feedback survey is to target the right people. If your customers feel that you are sending the feedback survey invitation randomly to anybody, then chances are they might assume that answering the survey might not be worth it. When humans feel that they will get something in return (satisfaction at least), they feel more compelled to take the action.
Say, you want to research what is the most favorite ice cream flavor of the female population aged 18-25, you need to filter your mailing contacts based on these criteria and survey link only to them.
Select a survey software
In digital times, hardly anybody uses a paper-based survey to collect feedback. You can use a customer feedback survey software to design, distribute and analyze the results. Write questions such that their answers are quantifiable and measurable.
Instead of asking, "Do you like our product?", ask "Please give a 1-5 rating for below features", or "On a scale of 1-10, how likely are you to recommend our product to your friends and family".
In the first case, the respondent might answer yes or no, but you cannot make out what do you like about your product and to what extent do they like your product.
A survey software offers you a wide variety of question types to choose from. You can also use a ready-made survey template or question library to save time and effort. Moreover, customer feedback survey software can generate various reports such as survey comparison, conjoint analysis, GAP analysis, TURF analysis, etc. You can also send reminders to those who haven't started or completed a customer feedback survey yet.
Customer Feedback Survey Templates
Few survey software also have the ability to integrate with commonly used business and marketing applications, thus making your life easier.
Use a theme that resonates with your brand
A good feedback survey is an interaction with your customer, that might not be face-to-face but can have a lot of impact on the customer's psyche. Now, that you have conveyed that you care about them, make sure to create a professional image that matches your brand voice. Use appropriate fonts, colors, images and logo that will remind them of your brand and reinforce the same.
A good "Thank You" page.
End the customer feedback survey with a "Thank You" note saying, "Thanks for completing the survey. We appreciate you spending your valuable time and helping us better serve you." You can also reward your customers for sparing time to fill up the survey by offering them gift coupons. 
A customer feedback survey is a smart way to gather actionable insights and increase your business if written correctly. Send these surveys once in a quarter or two to continuously hear from them and learn what you can do to improve yourselves.