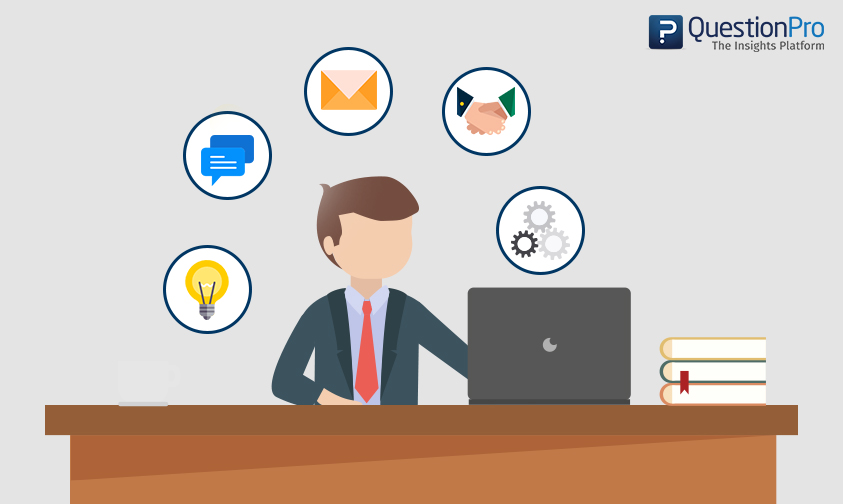 Everyday all kinds of prospective customers – individual consumers, small & medium enterprises or large corporations are flooded with branding and marketing communications from organizations who wish to woo them with their products or services. However, more and more consumers are learning how to ignore these outreach methods. This is even more prevalent in the digital space where advertisement positioning around content is losing its effect, especially among experienced browsers.
Thereby, organizations should effectively illustrate communications that strongly and effectively conveys their value addition in comparison with their competitors. So how do organizations develop and nurture effective brand strategies that fulfill the requirements of various customer segmentation?
Customer Centric VS Brand Centric 
While reaching out to customers, organizations need to emphasize and highlight how they are trying to help their customers. In other words, making their own outreach efforts more "customer centric" rather than purely "brand promotion centric". This can be done by focusing on prominent requirements of their customers such as increasing the effectiveness and efficiency of their products and services, helping to trim down their product life-cycle time and costs, supporting them to develop new products, facilitate suitable brand extensions and enable successful integrations. Therefore, through "meaningful value addition" and by means of linking a brand with their higher order requirements for the customers, the organization achieves its strategic intent by capturing the attention of consumers.
Being effective in being exclusive!
Furthermore, winning brands need to have a great ability to be exclusive, gripping and trustworthy. They are well aware on how to bond their brand with a prospective buyer in an intimate way. Apple and Nike are examples of how great connect with consumers through innovative products supported by excellent marketing wins in the marketplace.
Nevertheless, several organizations tend to stumble in the execution phase when reliability is contested or asked to be duly demonstrated. Especially for organizations that operate in the business-to-business category, there is an imperative necessity to differentiate themselves from their competitors. Therefore, they have to showcase attributes such as enhancing productivity, increasing responsiveness and trimming down costs that emphasize how the organization is focused on its customers.
For instance, it is important for a company which into consultancy services for the manufacturing sector, to utilize a multiplicity of effective media to inform customers, suppliers, shareholders, employees and other stakeholders about their achievements. These may include cutting back setup time in their client's mechanized facilities, effective establishment of cost-reduction groups and also an online tutorial on its website for other like-minded customers to learn from and lead to business opportunities.
But how an organization does manage to ensure the communication is well received by customers and other critical stakeholders in a cluttered and chaotic environment is the key. The solution is to ensure that the organization's communication is given due attention is by extending the marketing communications through integrated channels.
The organization must build and convey through an effectual marketing machine the critical aspects of their resources through both traditional as well as digital marketing. In India, Flipkart has been able to achieve this to quite a degree in spite of tough competition and clutter of the E-commerce space.
Therefore balancing the endeavors of online and offline advertising, websites, brochures, retailer training, employee and word-of-mouth communications and telemarketing are of the essence. In addition, these have to be woven in to a well-knit campaign that is focused on well researched segments and precise, targeted customer groups. Ultimately, appropriately positioning the value proposition and extolling the virtues of the organization's product or service is the key to winning mindshare and marketshare. Uber and Ola Cabs have been very successful in this endeavor.
The entire process nonetheless originates from a deep knowledge and insights of the customer needs, demands and expectations. Only sustainable and successful organizations comprehend this meaningfully. This has to be put into effect efficiently and suitably especially when organizations have an assorted grouping of customers and having singular desires. For example, Airbnb and Oyo Rooms have well understood the critical significance of conceptualizing, creating, communicating and ultimately delivering their unique value proposition.
Focusing to less to make a bigger impact
Understanding the effectiveness of the brands that an organization sells in the marketplace and how many brands an organization actually requires to sell in the marketplace is a critical decision for top management. It is suggested that in a volatile and ambiguous business paradigm, the fewer brands the organization sells, the better. By focusing on fewer brands, the organization would find it less troublesome to truly identify the key success factors notwithstanding the external environment, managing the internal functions and also mitigating costs. Nestle, Unilever and P&G have made the most of this strategy to stay relevant over the years.
However, how does the organization conduct its transactions when several segments nowadays are in a fragmented milieu? Quite a lot of organizations market to business-to-business as well as business-to-customer clients with several sub-segments within them. In an ideal world, effectual brand extension should facilitate to encase all the sub-segments. But in actuality, creating, communicating and delivering a singular and persuasive communication for such assorted sub-segments is intricate. Nonetheless, several organizations frequently construct fresh brands when a solo brand merely will not suffice in proving value.
The question then arises how a company with numerous brands would articulately communicate singular messages to diverse markets. One resolution is to carefully synchronize which of the brands are sold via each of the available distribution channels. For example, Maruti-Suzuki in India recognized the need to communicate aspects of premium and luxury for some of its car models. Doing that through the middle-class environment of its existing dealerships would be detrimental. As a result, the company launched separate branded outlets named Nexa that showcased the premium image it wanted to portray.