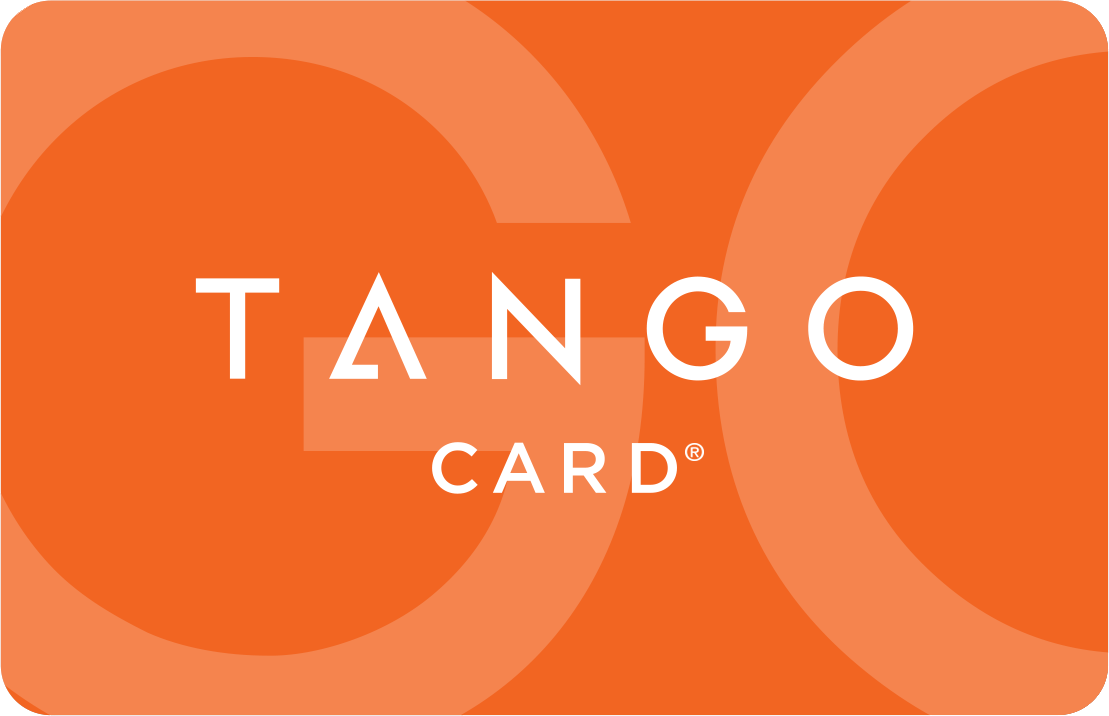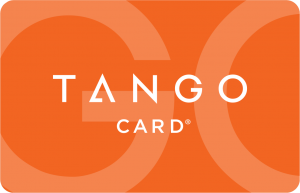 Rewards: they can increase your response rates and increase a feeling of good will between you and your respondents. If you've used QuestionPro's integrated rewards system before, you know it makes rewarding respondents easy. We're happy to announce a new member of the gift card family: Tango Cards!
Welcome, Tango Card!
QuestionPro already includes Amazon.com and Starbucks gift cards as two gift card options for respondent rewards. Now, we have Tango Cards! Tango cards are pretty awesome because of the flexibility they offer to recipients to either redeem for gift cards at 30 major retailers, including: Target, Nike, Nordstrom, REI, Zappos, Macy's, Sport Authority, American Eagle Outfitters, Gap, and Fandango. Alternatively, recipients can donate the value of the card to a variety of non-profit organizations, including Habitat for Humanity, the Clean Water Fund, and Girls Who Code. Basically, by offering a Tango Card as a reward option, you're giving your respondents over 45 gift card and donation options! Even more cool – recipients can split the value of the gift card among options if they so choose. Offering the Tango card is just as easy as offering either of the other gift card options available.
Log in to your account, select the survey to which you want to add rewards.
Decide who will qualify for the reward.
Select the Tango Card gift card as the reward.
Enter the gift card value and number of gift cards you want to offer.
Include the reward page headline and message.
Enter the email address where respondents can contact you with questions.
How to use rewards to increase response rates
When it comes to using rewards, there are plenty of questions to answer including how many recipients should get a reward and what value to offer for the reward. Some recent research indicates that, especially among students, smaller rewards will significantly increase response rates. Other research indicates that just having a reward, whether it's a guaranteed smaller reward versus a larger lottery reward, increases response rates, and even increases respondents' likelihood to participate in a longer survey with a reward versus a shorter survey with no reward. What does this mean for you? Rewards always win! In an era of decreasing response rates, this is fantastic news for anyone doing research! Combine this with the fact that offering the option to take a survey via a mobile device is also increasing response rates, and you have a recipe for success for your next survey project!