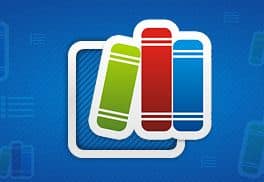 One of the hardest parts of executing an online survey or market research study is writing the questions to get the answers you need. Luckily QuestionPro users do not have to struggle with this any longer. QuestionPro is excited to launch KnowledgeBank, a library of professionally written survey questions crafted for your market research needs.
Those of you using market research every day know it is crucial to have clear and accurate information in order to make the best business decisions. You need your questionnaires to be easy to create and to yield a high response rate. KnowledgeBank helps create even better surveys while guaranteeing quality.
KnowledgeBank helps you to easily create professional and consistent surveys. The questions – which are contained in the Question Library – can be reused multiple times across several different surveys. This new tool contains hundreds of sample survey questions in a variety of categories, including demographics, customer feedback, academics, events, and many more. KnowledgeBank saves you the trouble of creating even the most basic questions, such as What is your age? and What is your income?
In addition to ease of use, a major advantage to using pre-written survey questions is the results you receive. To put it simply, pre-written questions optimize response rates and assure your survey results are accurate. In conjunction with researchers at Parametric and PowerFeedback the questions are professionally written and tested for maximum responses. Using pre-written questions reduces bias, thus producing more accurate answers. And the more accurate survey questions are, the better your business can respond to the needs of its customers and satisfy clients.
KnowledgeBank is perfect for first-time survey writers as well as professional market researchers.  Its easy-to-use step-by-step process is located right within your QuestionPro survey module. You have the ability to create a library of questions that can be stored within your account and reused across surveys – all this with a few clicks and copy and paste commands.
Do not let the question-writing process get in the way of creating an easy and effective survey. Using QuestionPro's newest tool, KnowledgeBank, will help you easily and accurately formulate surveys like never before.