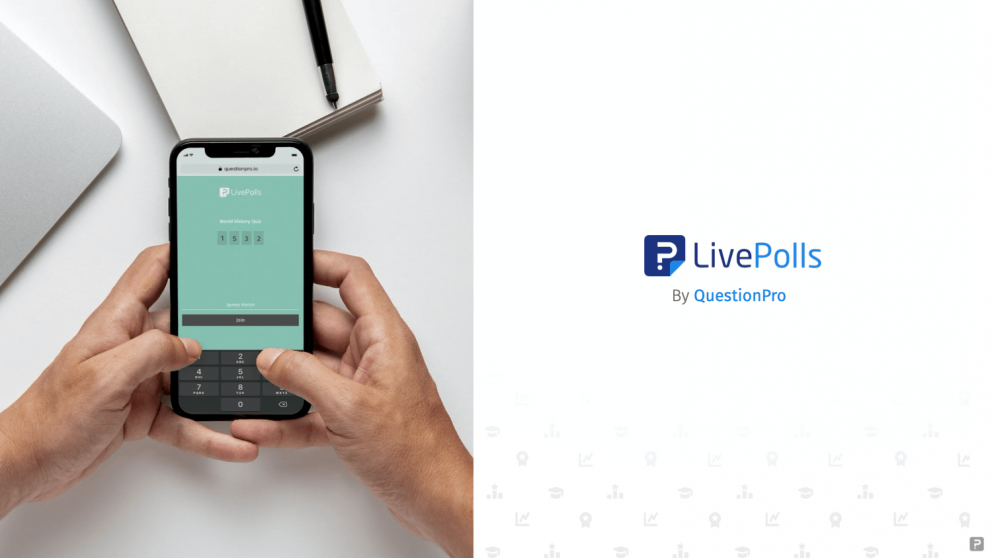 We had a great time showcasing our new LivePolls today. In case you missed it or just need a refresher we wanted to make sure this recap was available for you. Shout out to the winner of our trivia contest, Mark on his new pair of Airpods!  
Here is the link to the recording of the webinar: click here
Here is a link to the slides: click here
The main problem that we are trying to solve for with LivePolls is the interaction in classrooms or online events that allow realtime responses, without having to download an app and keep an audience highly engaged. Since most of the time sending a survey is done asynchronously, you send out surveys and the respondents can take the surveys when they want, hindering the time in which you can make decisions based on the collected data. LivePolls allows you to take this model and turn it on its head. Creating real-time, interactive polling, trivia, and competition that allow for you to make real-time decisions and showcase real-time outcomes.
Q&A from the webinar
Is it really free?
A: YES! But I understand your apprehension!
Can we change the background colors etc?
A: No. The themes are for LivePolls and at this point we don't anticipate building such customization features.
Can we do Teams?
A: Actually Yes. You can create a profile question – for each of the teams and we can show a leaderboard based on Teams instead of an individual. We'll add this in the next couple of weeks. 
Can we create a link for a LivePoll?
A: At this time – No. We want to engage people using the second screen – their mobile phones. That will require them to enter the URL and punching in the 4 digit code.
Sign up for free today to get started!