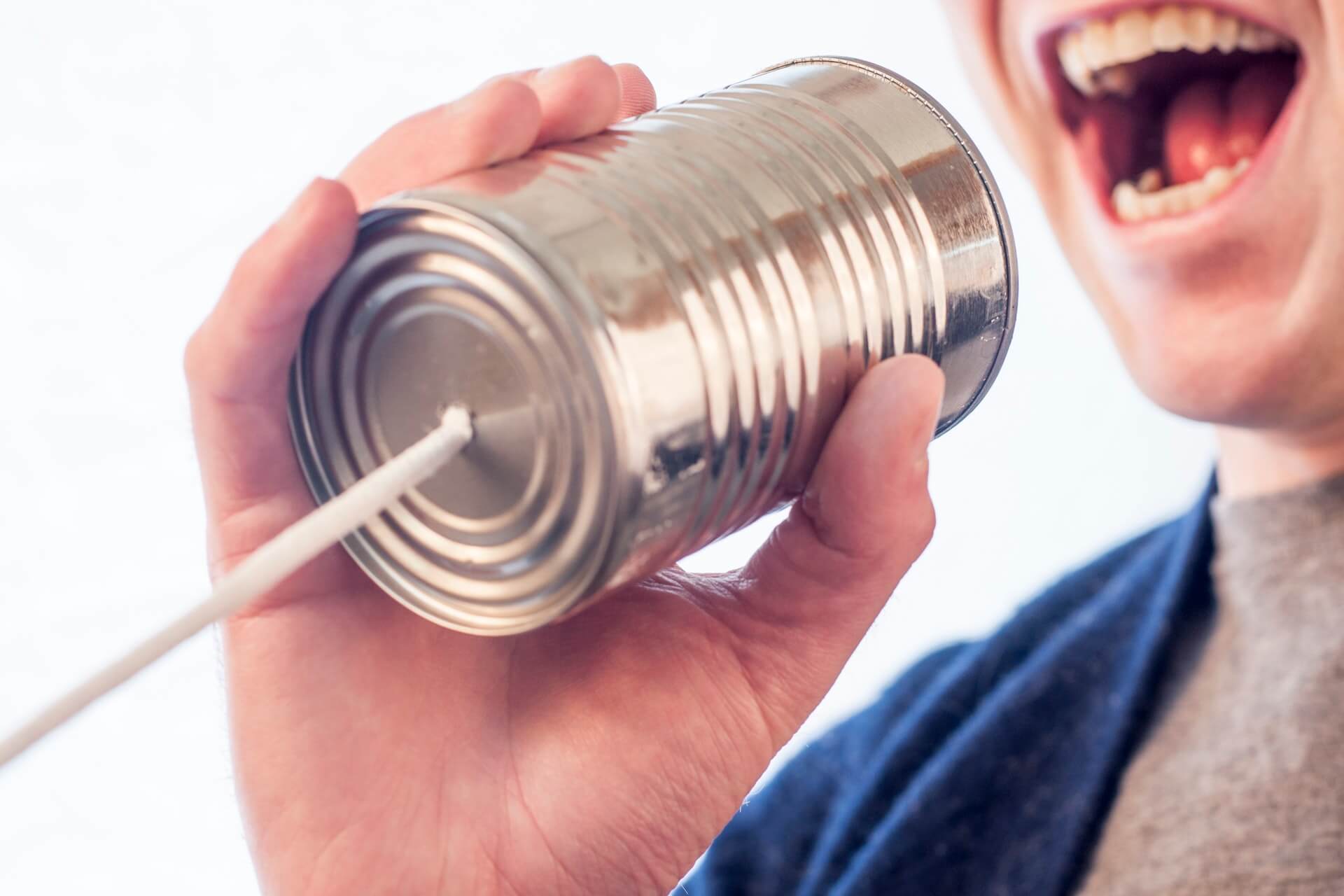 Don't we hear it most of the time that we need to do a market research before launching a new product or service or modifying the existing product or service? This is the best way to find each and every detail about your target audience like the Psychographic and demographic profile of your target audience and also the information about your competition. Surprisingly, professionals conducting quantitative and qualitative market research generally skip this part. The reality is that the decision making for product development or modification is mostly based on word of mouth, peer suggestion or personal assessment without taking real factual data into consideration.
Statistical surveying can give you an understanding of your market, your product or service, your rivals and your audience. Here are 7 market research survey questions every marketer should ask:
1. Who is currently purchasing your products or services?
A very important question to ask, to understand your customer's or client's purchasing behavior and understand what exactly are their needs and preferences. Once you can identify their purchase pattern and behavior it is easier to cater to their needs in a better manner.
2. What audience will be interested in purchasing the product in future?
Businesses need to know what type of audience they are willing to target while launching a new product in the market.The features or the attributes related to the products should be aforethought to suit the needs of the audience.
3. What are the main reasons for not buying the product?
There are various factors involved when a buyer chooses not to buy your product. Some of the common issues are: price, quality of the product, usefulness of the product, competitor has a better product and so on.
4. Where would individuals purchase your products or services from?
In this technology-driven world, buyers prefer sitting in the comfort of their home and use the internet to its optimum potential to shop online. More and more people prefer shopping online over the traditional brick and mortar store. When you know the exact source of their purchase, it is advisable to put in efforts to make the purchasing process smoother.
5. Who is the main competitor?
Knowing your competitors is always advisable while you are in a competitive environmental analysis. If you know your competition, chances are you will be better prepared. There may be incidences where even your most loyal customers can choose your competitors over you for reasons that you might need to explore further.
6. What are your opinions about various features of our products or service (packaging, name, features, pricing, advertising)?
According to a study, loyal customers have emotional attachments with products offered by brands. It is important to know what your buyers feel about the product and its features or services that offer. Based on feedback, received from customers, a brand can work on strategies for improving, their packaging, features, pricing, advertising etc. (if needed).
7. What upgrades could be made to your products or services to make it better?
This open ended question can help you gain maximum feedback from your customers as they will have a suitable platform to express what changes they expect. Through feedbacks and comments gathered, it will be easier for you to work on the upgrades or changes (if needed).
QuestionPro's matrix type question provides a handy solution where 5 questions can be converted to 1 hence reducing the questionnaire length and survey response time.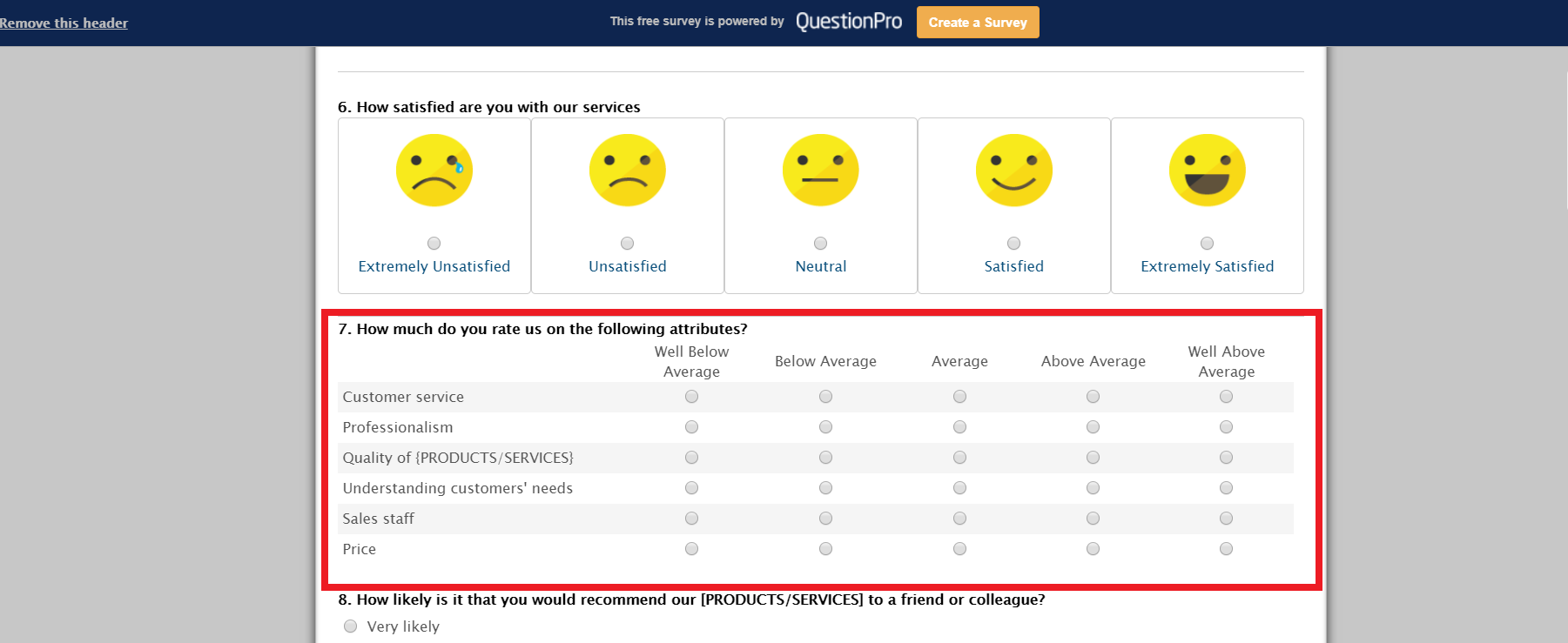 The market research is a continuous process. The market intelligence is key if you want to remain relevant in the marketplace.
Select from various FREE market research templates to start your research now.