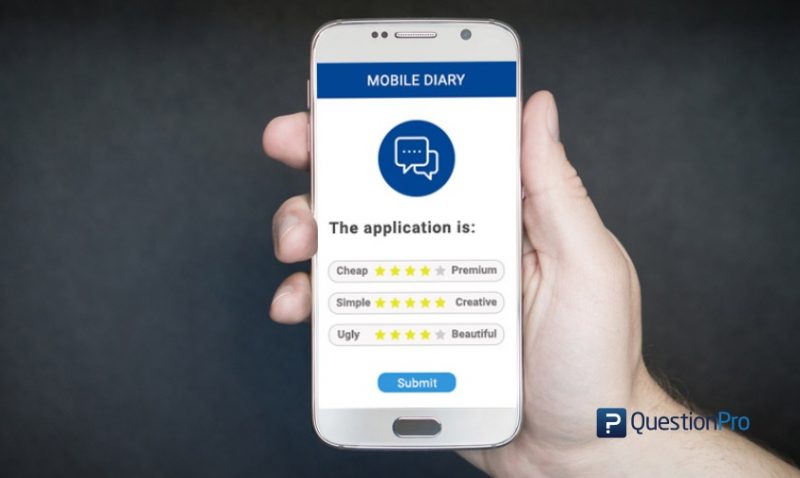 What is a Mobile Diary?
Mobile diary market research is a qualitative research method employed as a way of gathering specific or targetted user information by capturing data and insights to assess the user's behavioral aspects over a timeline with minimal trouble for the user/participant.
Smartphones are certainly the most effective medium to reach out to your target audience conveniently. As of January 2018, about 66% of all internet usage is from mobile devices such as smartphones and tablets. With the digital boom, mobile devices have taken over desktops when it comes to internet usage. Keeping in mind these statistics, there is a 66% probability that you are reading this on a mobile device and not a desktop. Here's something all researchers can relate to:
"Listening is hearing the needs of the customer, understanding those needs and making sure the company recognizes the opportunity they present." – Frank Eliason
A mobile diary is typically used with a limited and identified group or set of individuals, recording user data on the go from their daily routines. Mobile diary market research enables researchers to collect personalized and accurate data using devices and digital media which is otherwise very difficult to obtain via traditional survey methods.
Advantages of mobile diary market research:
It allows users and participants the option of self-reporting their data over a period of time.

It allows users to capture moments in real-time using their smartphones or other devices.

It makes recording data a friendly and interactive activity for the users and participants.

It enables researchers to accumulate a more personalized user data which isn't possible via traditional means.

It enables a behavioral analysis by recording data over a given period of time and understand user psychology and emotions better.

It enables researchers to relate to the trend with qualitative data collection on their preferences and habits.

It allows for real-time data collection which is vital for judging advertisement, service or product efficiency.

It enables researchers to point out brand relevant focus points that really matter to create a positive user impression and identifying unmet research needs thereby.
For all their Qualitative Market Research needs, researchers, have moved away from traditional methods like paper-based surveys and opted for mobile diary market research. The latter is helpful to save on costs, time and method of distribution among other things and are therefore popular at a global scale.
While looking for personalized user data, mobile diaries are the way to go. In the research and survey world, this is gaining popularity for a very simple reason that it allows for deep, insightful and personal data collection from relevant target groups.
Also, learn about Quantitative Market Research!