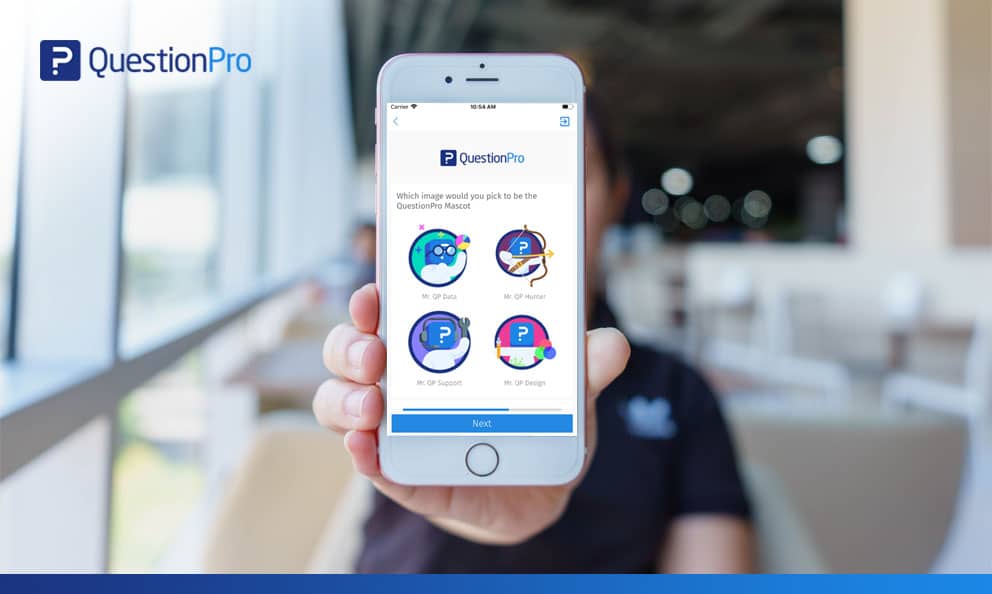 About offline mobile survey app
Nearly 60% of the world's population does not have access to the internet, according to the World Bank's World Development Report 2016 and most of the offline population is concentrated in India and China. Although India is taking steps towards a digital transformation, about 96 crore Indians to date, do not have access to the internet. If you are receiving fewer responses to your online survey, you could blame the unavailability of internet access. QuestionPro's Survey Software is Mobile ready and its eminent survey app does not depend on an internet connection for collecting data.
QuestionPro's offline mobile app is accessible on any smartphone and is available on both Android and iOS devices. This enables a survey organizer to reach out to the masses without relying on internet connectivity. The best thing is its survey Software is capable to work offline and online. The survey app collects and stores data on the device and starts analyzing the data at a later point of time when the device is connected to the internet.
What QuestionPro's survey app is capable of?
The mobile survey application comes with the same great features as QuestionPro's online survey software but with an added advantage of collecting and storing data offline. Users can create well defined and branded surveys in minutes using the easy to use interface of the survey app online. Additionally, they can take advantage of the much-desired pertinent features packed in the mobile app like distribution, sharing, and analytics. Same as the online survey software, the mobile app allows users to customize the survey flow, logic and even create a personalized 'Thank you' messages to the respondents for taking the survey.
Anything else?
Besides, QuestionPro Mobile comes with eminent features
The GPS location capture feature enables location tracking without an internet connection. Thus, the survey responder's geographical location is also captured along with other data
The survey mobile app allows you to integrate popular CRMs and third-party tools such as Sugar CRM, Salesforce, Marketo, Zapier, HubSpot, MailChimp, etc., with your account on-the-go
The mobile survey app also supports advanced analysis functions such as conjoint analysis, max diff and discrete choice, Heat mapping and more
You can also set up action alerts such as automated emails after completion of a survey with no extra set up requirement. This feature helps in responding quickly to a customer grievance and in turn results in improved customer experience rating.
You can utilize the data quality tool in the survey app for flagging bad or incomplete data and removing it from the database so that you can conduct research and analysis using only the good data quality.
Wait….there is more
QuestionPro's offline mobile app helps you get feedback at the moment. The app's Kiosk mode is of great practical use for any business. Kiosk mode is available on both iOS and Android devices. Everything that needs to be done from the user end is to generate a device key using QuestionPro's Mobile survey software and register the device.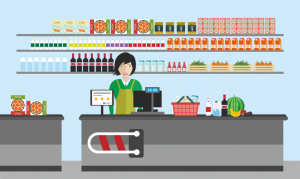 Installing a tablet or a smartphone in your store or at your trade fair stall adds is an innovative approach to collect to regular feedbacks.
You need not deploy a fleet of resources to a field trip and ask them to chase your customers.

Your customers come to you at a live event or trade show or to your store. You can engage them and show them you genuinely care about their expectations and they surely can help you by giving their valuable feedback and opinions through an online-offline survey app.

Live in the moment feedback means honest and unbiased feedback.

Human representatives asking for opinion will help in branding for any faceless organization.
Mobile devices are omnipresent; so is your survey. Eliminating the dependency on the internet or cellular reception empowers the survey administrator to conduct a market research survey or a feedback poll even from hard to reach communities. Our data visualization tool or the mobile survey app is built to collect and store crucial data for your business offline and online. Keep your survey within reach of your customers with QuestionPro's Mobile survey software.
What are you waiting for? Try out the QuestionPro Mobile for free!