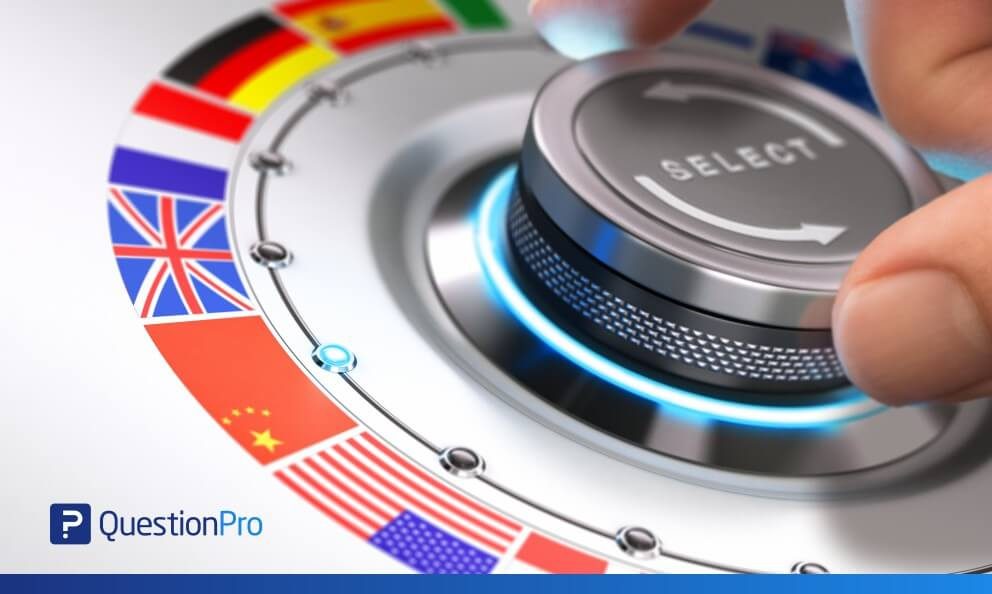 The ultimate aim of running a survey is to gain insights into the preferences, likes, dislikes, experiences, and choices of your target audience. Based on it, you can serve them better with your products, services or policies. One of the ways to increase the survey response rates is to incentivize the respondents with rewards. Offering rewards can encourage reluctant audiences to take your survey. Often times, people are willing to spend a few seconds and answer questions if they get something in return. QuestionPro offers a feature to reward the survey takers in a number of ways.
Multilingual survey rewards are now available
You can now view and send rewards in the language of your choice. With this feature, the rewards page will be translated completely in your preferred language. The rewards page headline and message will be displayed as entered by the user and the reward currency will continue to be USD.
How to set up multilingual rewards?
Once, you are done setting up rewards in the "Finish Options" tab, go to "Languages".

Click on "+ Add Languages". Select your preferred language and click on "Save Changes".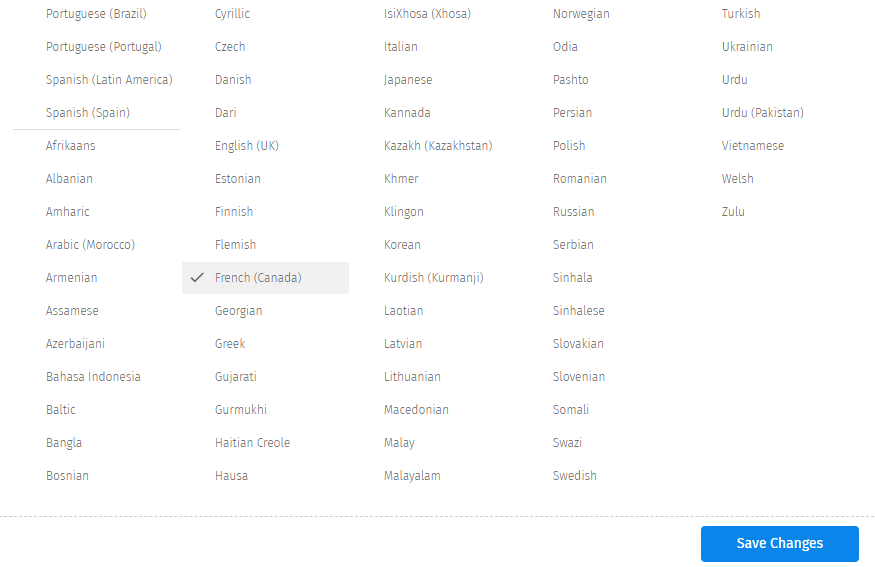 Click on the auto-translate icon to translate the full survey and rewards page.

As always, you can customize the reward page headline and message, and preview the rewards page.
Once you are done with all the changes, click on "Save Changes".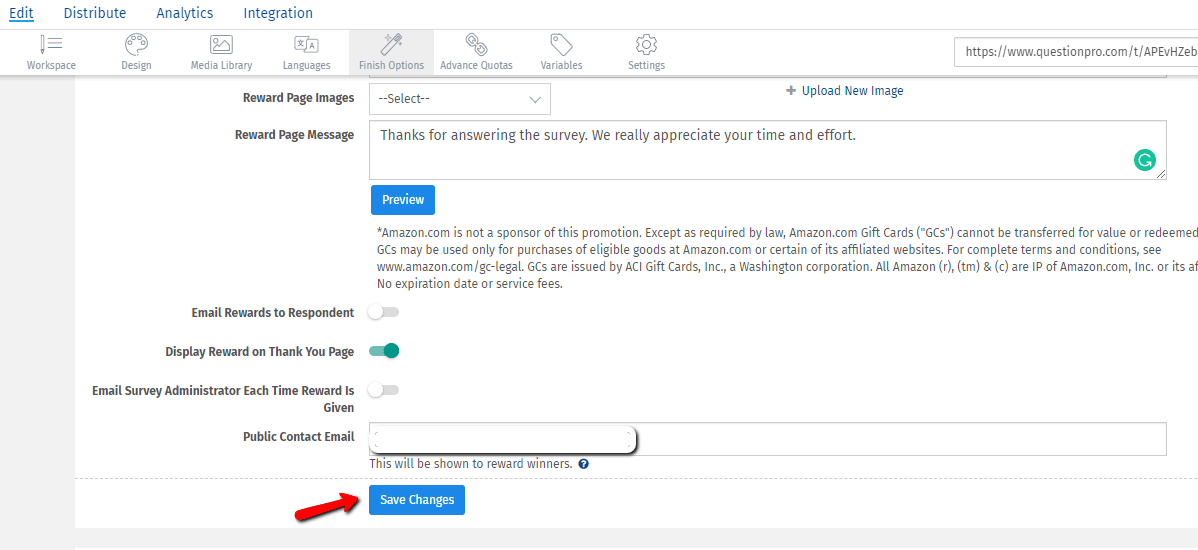 Based on the qualifying criteria, the respondent will be presented with the rewards page in the selected language.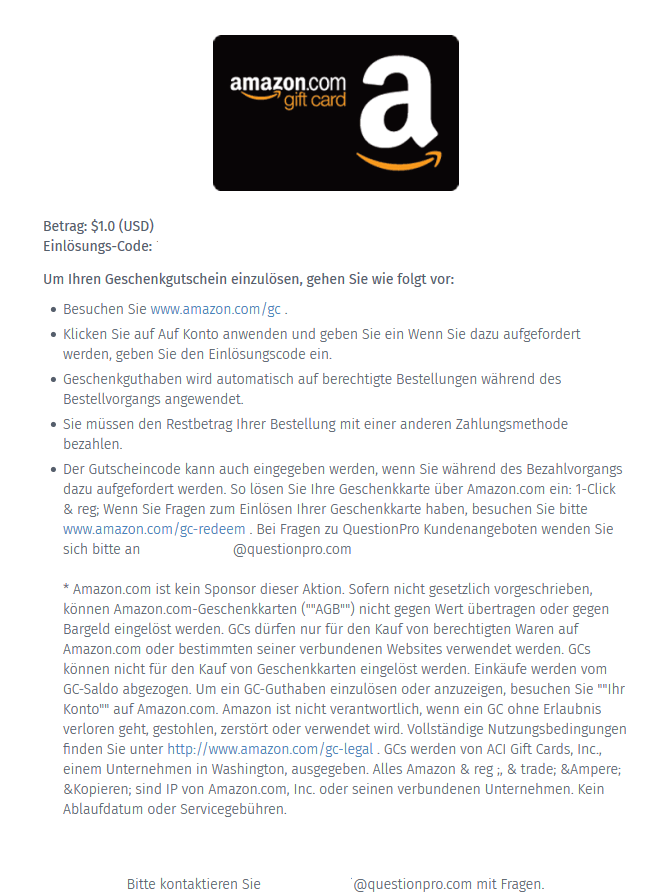 Learn more: How to set up rewards for a survey?
Setting up multilingual rewards will not only improve the survey experience and increase the response rate, but will also improve the quality of feedback. In case you have any queries related to surveys, feel free to drop us an email at sales@questionpro.com or speak to our customer support.