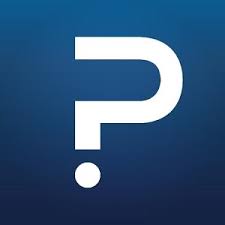 There's some exciting news here at QuestionPro!  We've put two great apps together into one. The SurveyPocket online survey app and the QuestionPro reporting app are now one QuestionPro app.
To see the app in action, watch this Google Hangout On Air that James Wirth and I pulled together that shows you exactly how it works.
[youtube http://www.youtube.com/watch?v=GII81oFz8M8&rel=0]
Here's how to get started with the new QuestionPro App:
If you already have the SurveyPocket App and the QuestionPro app on your mobile device(s), you'll want to delete those.  It's really the easiest way to get started.
Then you'll want to install the QuestionPro App on your device — you can grab it here for Apple products and Here for Android products.
Your next step will be to grab your device key from your account:

Enter the 6 character code into the settings and you are ready to go.
How to navigate the app
The app has two "windows" that you access by clicking in the upper left hand corner of the screen —
The survey section — that's the SurveyPocket side – where you can give and take surveys with or without an internet connection.
It also has a reporting section that you access — again by clicking in the upper left hand corner.
It's a super-two-fer that you can take with you everywhere!
The biggest benefit of having the two apps together is that you can take surveys on one side of the app, then turn around and report on the results.
This is ideal for trade shows and conferences as well as intercept surveys where you give the app to a team and send them out to collect responses.