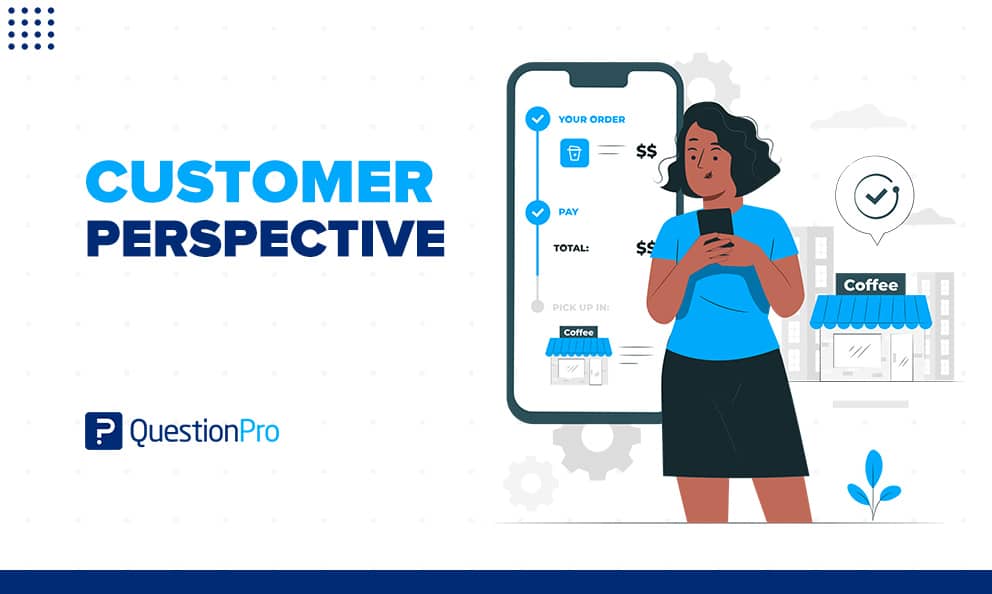 Dealing with customers isn't always easy because we don't see things from their point of view. The strategic success of your business can be significantly affected by how happy your customers are.
Customer perspective comes second in the balanced scoreboard. Here, companies decide where they want to compete regarding customers and markets. It allows firms to connect fundamental customer outcome measurements to targeted customers and market groups and define and measure value propositions.
LEARN ABOUT: Time to Value
Here in this post, we will discuss customer perspective and how we can measure.
What is the customer perspective?
Customer perspective refers to an approach that examines a company from the viewpoint of the individuals who purchase and utilize its products and services. This viewpoint considers organizations' client base, which is crucial to financial success and product sales.
LEARN ABOUT: Client Management
This view looks at performance goals in terms of how they affect customers and the market. You might find goals for the following from a customer point of view:
Customer care and customer happiness

Market share

Brand awareness
Business managers figure out which customer and market segments the business unit will compete in and how to measure performance in each segment.
Understand the customer perspective
The first step in developing successful customer relationships is to treat others as you would like to be treated. Not everyone is naturally good at caring, but the key to developing it is to see yourself as your consumer. Think from the customer's perspective and simply ask yourself questions about how you might feel in certain situations. Often, steps a company takes to make customers happy include:
Paying close attention to what customers say.

Developing faith in one another and being respectful.

Staying away from challenging customers.

Taking care of the problems first, then moving on to the next step.
How to measure customer perspective
Business unit managers can find their competing customer and market segments by looking at things from the customer's point of view. Then, they decide how to measure performance for these specific groups. Some examples of measures from the customer's point of view are:
Customer satisfaction.

New customer acquisition.

Customer profitability.

Market share.
Now, we'll talk about how we'll measure customer perspective and give some examples to help you understand.
Figure out what your customers want
One of the most complex parts of working on customer objectives and measures is figuring out what the customer wants. Just saying you want to "keep your customers longer" or "increase the number of customers" is not enough; everyone wants to reach these goals! Instead, explain what makes your products or services different and why customers choose you.
For example, "providing customer service" is not a complete goal if you work on a customer service team. This is what every group wants to happen. But trying for a "quick way to solve a problem" or "unique way to provide support" could be ideal for businesses and describe the value you bring.
LEARN ABOUT: Retention Rate
Describe your goals from a customer's perspective
There are some leaders of organizations that prefer to write their goals using the perspective of the client. If you mark down what your clients desire, what they need, and what they love about your product, you will better understand their perspective.
For example, suppose that the name of your company is X, and you can describe your goal as:
The design of the product made by X Company is a good match for me.

The X Company always delivers prompt and reliable solutions.

The product that X Company produces helps to simplify my work.
You can still benefit from this practice even if you work in the public or nonprofit sector. It enables you to have a deeper comprehension of your organization's value to the people in your community or the demographic you serve.
Differentiate between what customers say and what they do
You will have some clients who would tell you they are delighted with your product or service, but they never buy from you again; on the other hand, you will have other customers who constantly complain but buy from you regularly. For this reason, you should divide customer perspective KPIs into two categories:
Examine customer satisfaction surveys, focus group data, online feedback forms, the Net Promoter Score (NPS), and other customer insight methods or customer insight platforms to learn what your customer say of your service or product.
Monitor your consumers' activity to see how they're doing. You may measure customer retention rates, buying behavior, the volume of orders, customer base, frequency of purchase, etc. This gives the hard data missing from survey data.
LEARN ABOUT: Consumer Decision Journey
Conclusion
From the above discussion, we learned about customer perspective and how to quantify it, and we provided some instances to demonstrate this. The concept behind the customer perspective is that you must make your consumers happy when selling items and services. And to please your customers, you have to understand them.
QuestionPro lets you quickly analyze client sentiment. This allows you to study customer feedback patterns. It helps you build the optimal customer experience by listening to, evaluating, and responding to client feedback. Try Now!