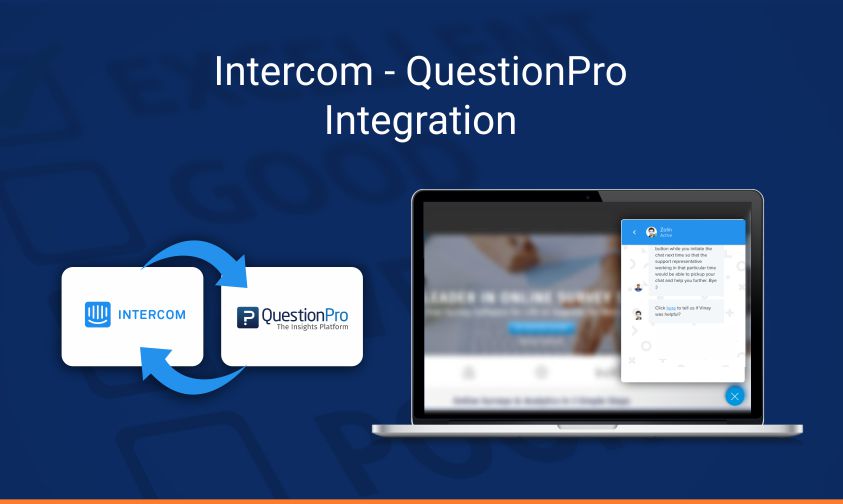 Keeping customers happy is the topmost priority for all organizations. Improving customer support services based on customer feedback is the most essential for organizational growth.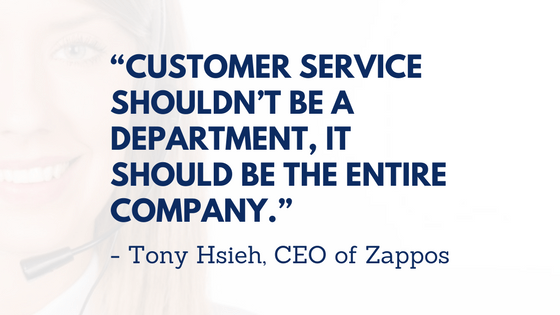 Customers always appreciate having real conversations with organizations in times of need. Intercom facilitates this real-time customer conversation by offering a range of messaging products for sales, marketing, customer service. It eliminates the age-old spammy mechanical format of customer conversations. It makes it possible for companies to get in touch with their customers from anywhere, be it their website, app, email, or social media.
QuestionPro is the leader in online survey software and analytics that offers 40+ different question types like single select, multi-select, Net Promoter Score, etc. These questions can be used to collect customer feedback and opinions.
QuestionPro, the leading online survey software and analytics platform has been using Intercom, the leading messaging product provider, for a long time now.
The biggest challenge that we faced continuously after attending online chats via Intercom was evaluating the customer support team performances. Manual methods were being used to assess the executive's performance, which was becoming tedious to manage.
That's how this Intercom – Net Promoter Score integration came into being. 
Anyone who is using Intercom can now integrate with QuestionPro to conduct Intercom NPS Surveys.
Our developers designed integration between Intercom and the QuestionPro CX Net Promoter Score Question to have a single automated dashboard to evaluate the performance of the customer support team.
What is Net Promoter Score?
Net Promoter Score (NPS) reflects the likelihood of your business being recommended by your customers. You can calculate NPS by asking this question: How likely is it that you would recommend [brand] to a friend or colleague? 
Respondents will rate the question on a scale of 0-10. As per the ratings, they are classified into Promoters (9-10), Passives (7-8), and Detractors (0-6). 
How does the integration of Intercom and NPS work?
Once your customer support staff is done with the Intercom chat, a link will be sent to the customers. 

This link will be a Customer Experience Net Promoter Score (NPS) question, "Are you satisfied with the customer service you received on this chat?"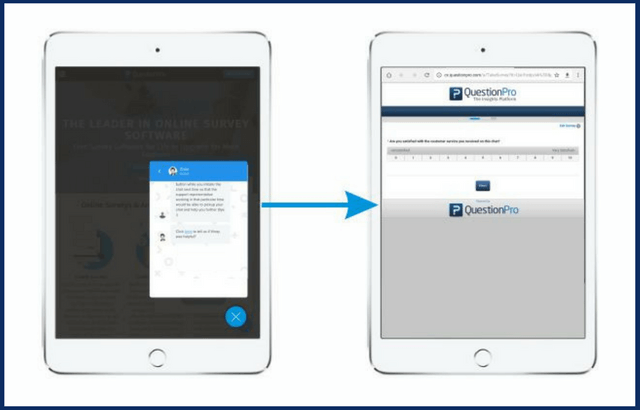 After the customer responds with his/her rating, updates will be reflected on a dashboard. 

This dashboard has various sections that can be customized as per the parameters one would want to observe.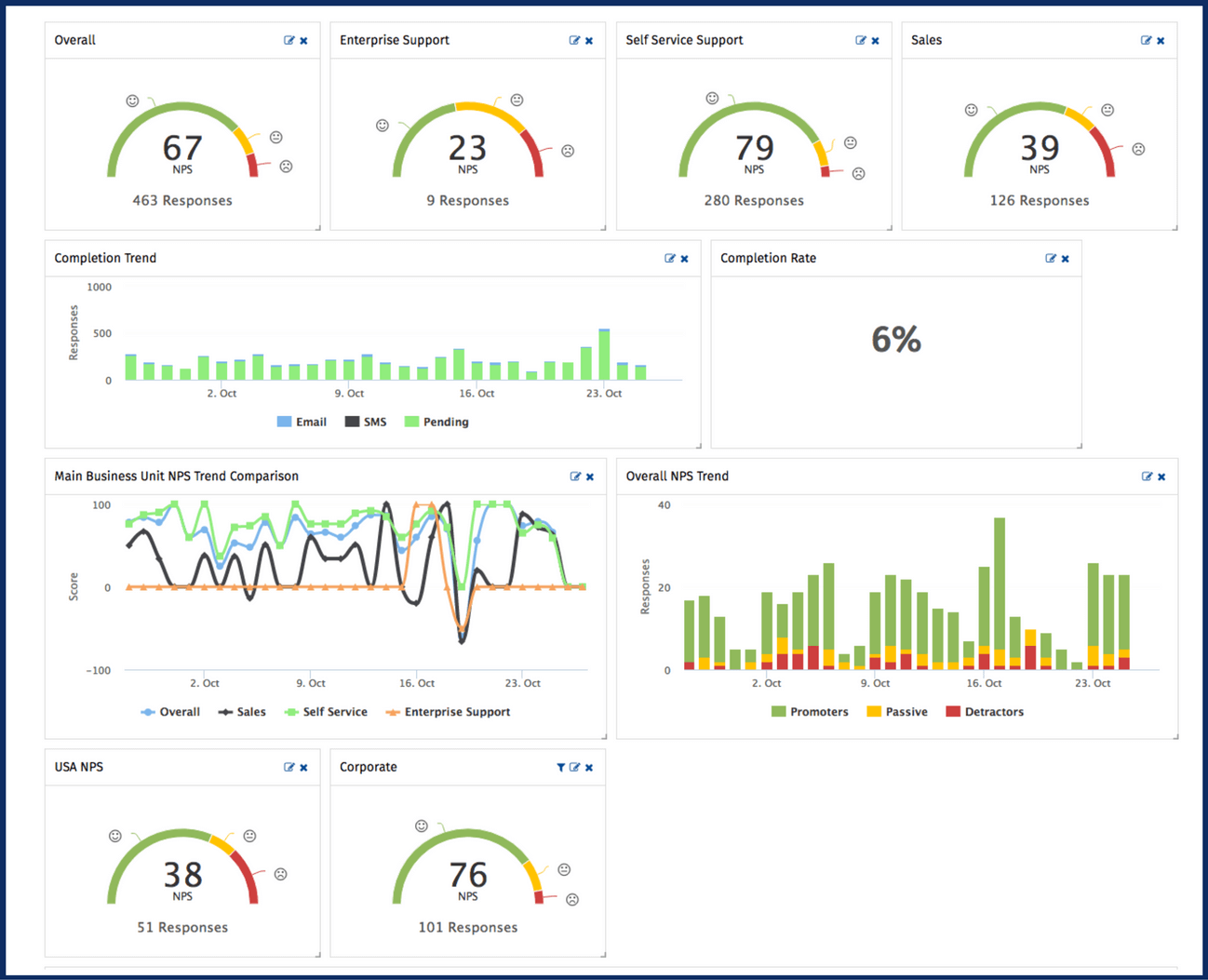 It can contain details of how well did each support team member fare with their customers and/or the performance of the organization too.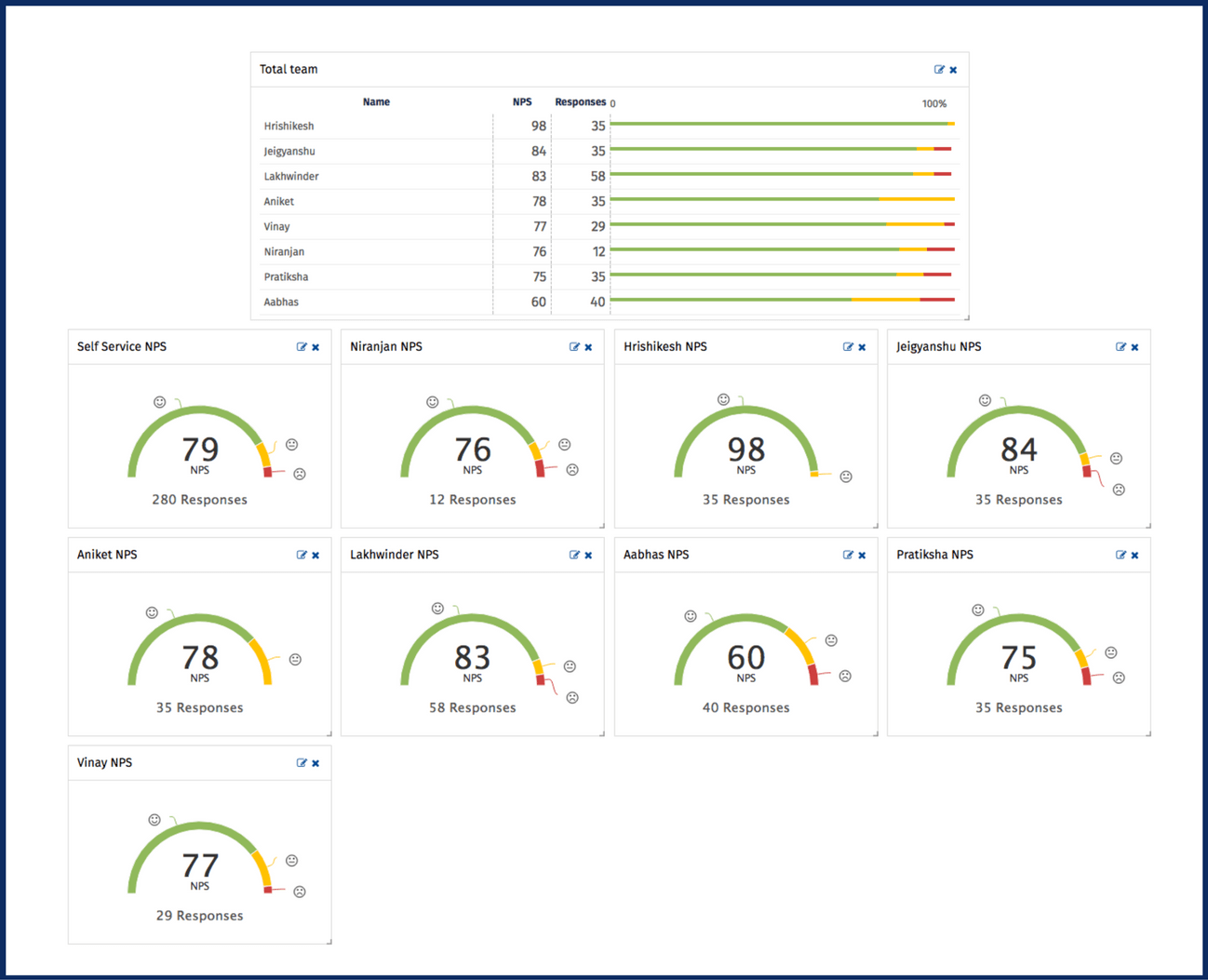 Benefits of Intercom and Net Promoter Score Integration:
This integration gives an elaborate platform for organizations to focus on customer experience. 

It allows organizations to evaluate all their support executives from a single dashboard where their performance is updated in real-time. 

Managers can take a sigh of relief as assessing their team member becomes a piece of cake due to this arrangement. 

Improve the team's efficiency and productivity by knowing who is the most appreciated team member and guiding others accordingly.
Looking to deliver an exceptional customer experience with QuestionPro CX? Discover more about how to delight your customer at every touchpoint and turn them into brand advocates.