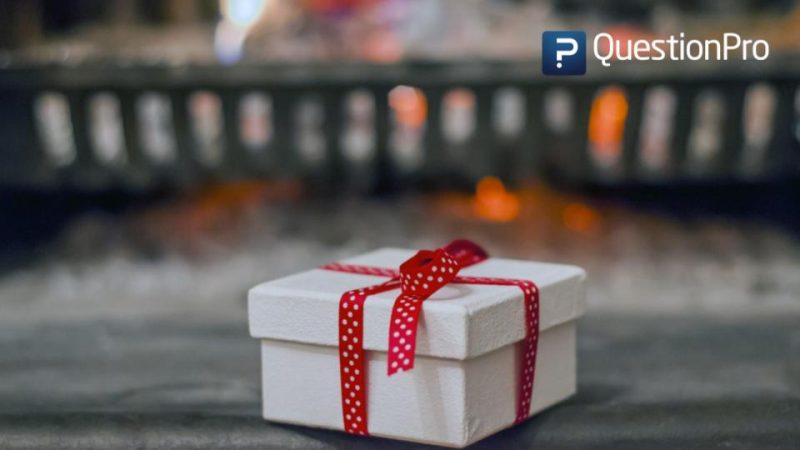 Renowned psychologist B.F Skinner coined the term Operant conditioning. It can be summarized as changing of behaviour by the influence of a reinforcement/ reward given after desired response (Source: simplypsychology.org). Understanding and practising this behavioural psychology concept will get more responses to your survey. Positive reinforcement or simply a reward is what you need to increase response rates of your market research study or a customer experience feedback.  Rewarding your respondent is as simple as clicking a few buttons with QuestionPro's online survey software tools.
Why Rewards?
If you are already sending out well thought out surveys, it means you value your customer's time. Keep up the good work! But, what about the response rate? Your surveys might be formulated with simple questions and powered with smart logic to make it as quick as possible for a respondent to complete answering using online survey software tools. Is it enough to drive your customer to give an honest opinion every time they use your product or service? This is where the concept of operant conditioning can help you improve the response rate to your surveys.
To keep up a steady survey completion rate, you can offer positive reinforcement a.k.a rewards to your respondents. Studies show increased response rates when a customer gets prompted to take a quick survey immediately after an interaction with the retailer and are rewarded for their time. Ensure good timing to get maximum responses to your survey. The rewards could be additional customer loyalty points, discount coupons or gift cards from popular retail establishments.
What rewards will attract my Customers?
There are three popular options to choose from.
      1. Your existing Loyalty program
If you are already running a loyalty program, you can use the same to reel in your loyal customers to spend some time answering your survey. Our survey software can be integrated with the tool you use for your loyalty program. This will keep things simple and add points for the respondent in the same existing system
     2. Third party gift certificates
You can offer third party gift certificates. QuestionPro is partnered with major retailers like Starbucks, Amazon, Flipkart and more. We can facilitate smooth awarding of gift cards based on the quantity based or time-based logic you decide. For example, you can treat the first 10 respondents to your survey to a nice coffee and muffin at Cafe Coffee Day.
     3. Promote your own products
You can also give away discount coupons in exchange for your customer's valuable time they spend on answering your feedback survey. QuestionPro's survey software can generate coupon codes for your products and also randomly pick a few lucky winners among your respondents.
In all the three cases, our survey software can assist you to keep track, customize rewards and make your customers feel their time is valued.
The rewarding system can be as creative as you want it to be. You know your customers better than us. So, tell us what they might like, we will help you figure out what kind of reward system can get their attention.
How do I tell my customers about it?
You can reach out to a larger pool of clientele and brand enthusiasts through social media effortlessly. You can advertise your rewards and gifts to your customers who answer your feedback survey through your organisation's favourite social media handles. You might have guessed it already. Yes, we can help you with that too!
Sharing your survey on social media and the goodies that are offered to the respondents is quite simple with QuestionPro's survey software. It is just a push of a button. All our surveys can be aesthetically customized by including the logo and colour scheme of your brand that your customers are already familiar with. Sit back and relax while the news about the rewards goes viral.   
We at QuestionPro understand that getting honest feedback from customers can be a herculean task. But, hey! if Hercules can do it, we can help you do it too. We can assist you in sending out seamless and smart surveys and get maximum responses by leveraging various reward systems.  Get in touch with us for a free consultation.