We don't often think about Search Engine Optimization as "research" or "market research".  In fact, the behavioral data that comes out of a good search engine strategy can make your site more appealing to your target audience and more profitable for you.
This is another installment of our monthly series on search engine strategies from The Search Guru.  Enjoy.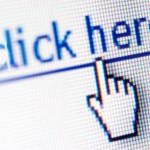 Last month's blog post focused on creating compelling benefit statements in your copywriting. Now we'll offer tips on positioning your site so that more people can read about those benefits – and then purchase your products and/or services.
There is a simple, effective way to help the search engines "understand" your copy so that, when people search on Google, Yahoo!, Bing and the like, YOUR company can appear as a result.
We're talking about using an effective internal linking strategy to help boost the visibility of your company's website.
What is Internal Linking?
A "link" is hyperlinked text that leads a site visitor from the page he or she is viewing to another page on the Internet.
An "internal link" is hyperlinked text that links from one page on a website to another page within the same website.
Take a look at your website. If someone arrives at your site, will each of your top-level pages include links that would help the site visitor quickly and easily find the information he or she needs about your products and/or services? If not, it's vital that you fix that as soon as possible by strengthening your internal linking.
Once the top-level pages contain a logical, helpful internal linking structure, then move on to the next level of pages – and so on and so forth. This is extremely helpful to site visitors but it's also important for another reason, too.
Benefits of Strong Internal Linking
Search engines send out "spiders" to "crawl" around your site to determine the focus of your content. These spiders rely significantly upon hyperlinked text to locate and then thematically index web pages so that these pages can be properly indexed. Once indexed, these pages can be returned when people search for products and services online.
If one of your web pages is NOT indexed by the search engines, then it cannot be presented in response to a relevant search query. Simple as that.
Three Powerful Internal Linking Strategies
1)   Add relevant keyphrases to your site's navigational links. When choosing keyphrases to use, ensure that they are:
Searched upon
Relevant to your website
Achievable (not too competitive; we often recommend that clients choose keyphrases with competition under two million web sites)
If you need to review how to create a supercharged keyphrase research strategy, check out these two posts:
2)   Add keyphrases to internal links that already exist in the body of your text.
3)   Look for opportunities where you can naturally add more optimized internal links within the body text of your site.
Whenever you're linking from one internal page to another internal page, make sure that the link goes to the most relevant page on your site.
What's Next?
Take a look at your own website. How far along are you in your internal linking strategy? Do you need to add more internal links? Or do your link placements make sense – and just need optimized? Determine where you are in your overall strategy; prioritize areas of your site to strengthen them; and then make a commitment to the tool – internal linking – that can help search engines recommend YOUR site.
Next month, we'll share part 4 of our successful copywriting series – giving you more information to help attract targeted traffic (sales leads!) to your website.
This month's opportunities:
Knowledge is power – this month, you'll be filling any gaps in your understanding of SEO copywriting.
About the Author:
Leslie Carruthers is President of The Search Guru, a best practices full services Search Marketing firm creating breakthrough results for their clients since 2004. Leslie can be reached at 440-306-2418 or
Results@TheSearchGuru.com
.