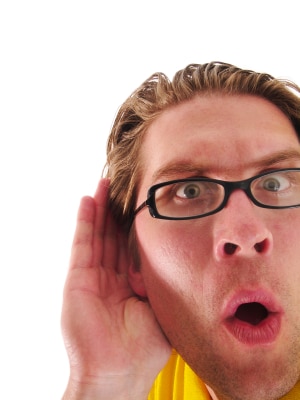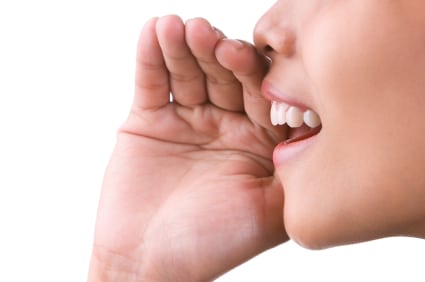 Welcome back to our ongoing series with The Search Guru, Leslie Caruthers. Last month, Leslie outlined how important it was to focus on Search Engine Marketing from the very beginning of your web site project.  She also guided us through some easy ways to get on the same page with our developers.  This month, we're focused on getting into our customers world.
Before we launch into the second of the three secrets, take a moment to review our Search Engine Marketing Secret #1: Build Your Site With Search Marketing in Mind.  This is a great reminder that when you write for the web, you are actually writing for two audiences; the reader (most important) and the search engines.  To make sure you are walking the balance between the two, it's important that you and your developers are on the same page.
Now, let's dive into the second secret!
2. Identify the keyphrases (search terms) that your prospects use to find the products and services you offer and then use those keyphrases in your copy, aka keyphrase research.
This can be tricky for a lot of people in their business. You know too much. And then there's the jargon.
The right keyphrases are customer focused, not industry focused. They aren't jargon. They come straight from your prospects and customers, not marketing or R&D. To successfully drive targeted traffic to your web site, you and your customer must speak the exact same language. Keyphrase research uncovers the phrases your prospects are typing into the search boxes on search engines.
Think of terms that a customer would use to search for the information, products or services you offer. After you've spent some time brainstorming and then brainstorming variations of those now look at your list. Pull any single-word keywords – those will be too competitive (almost always) and often too ambiguous.
Consider the manufacturer of dinnerware that is certain his main keyphrase is China. Do a search in Google for China – what do you see? Yup – it's all about the country and it's WAY too competitive (631,000,000 pages are competing on that keyword!). "Long tail" keyphrases (phrases with 3 or more words) like "Kate Spade china" or "replacement Wedgewood china" convert the best and you can win there.
You are never too busy to make more money, right? Good keyphrase research can help generate cash in hand for your company. Search Engine Optimization is about being where your prospects are looking; keyphrase research tells you where they are looking. Skip this step and you are missing out on a huge opportunity. Everything else you do (copywriting, link building, buzz marketing, social media) builds off this step.
And don't forget… While it is critical to rank well with the search engines, you must never forget it is the human customer that matters – search engines don't buy your products, services or click on your advertisements; people do.
Next month, we'll share the 3rd secret: quality links from related but non competing websites to your website and how to get them!
This month's opportunities:
Didn't take on last month's search marketing opportunities? Go back and start there – that's your best bet – then move up to this list after that.
Check out these keyphrase research tools:
Google AdWords free keyphrase research tool: https://AdWords.Google.com/select/KeywordToolExternal
WordTracker, a subscription keyphrase research tool that is a standard in the Search Marketing industry. You can try the tool for free (and get a limited data set) or buy a day, week, month or year membership. Start small and buy and day and play!
KeyWord Discovery keyphrase research tool: http://www.KeyWordDiscovery.com – great when your business is seasonal and you aren't within a few months of the season – this tool offers access to 12 months of data.
Leslie Carruthers is President of The Search Guru, a best practices full services Search Marketing firm creating breakthrough results for their clients since 2004. Leslie can be reached at 440-306-2418 or [email protected].