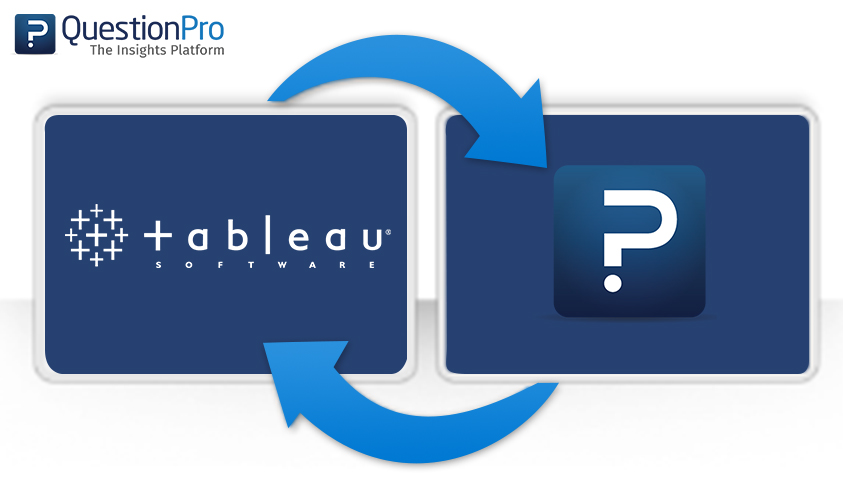 If QuestionPro is for survey questions and analytics, then Tableau is for powerful data visualizations! While our survey analytics and visualizations are the best in the industry, it cannot be denied that Tableau is an extremely potent platform for even deeper analytics. This is especially the case when your survey data is quantifiably large and you need to magnify certain aspects of your survey response for analysis.
To bring the World's largest data visualization platform within instant reach of our clients and users, QuestionPro now has an active integration with Tableau.
Here is how you can link your QuestionPro account with your respective Tableau account:
Step 1. In your Tableau environment, click on "Connect" and then on "More Servers".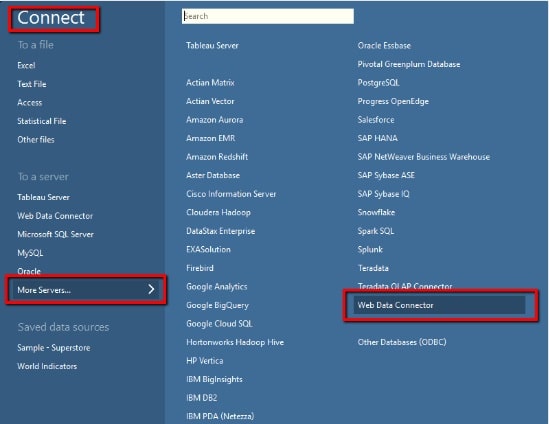 Step 2. The following window that opens up will prompt you to fill in the URL for the web connector – In this case, your survey link.

Step 3. In your QuestionPro Survey environment, click on integration and select Tableau.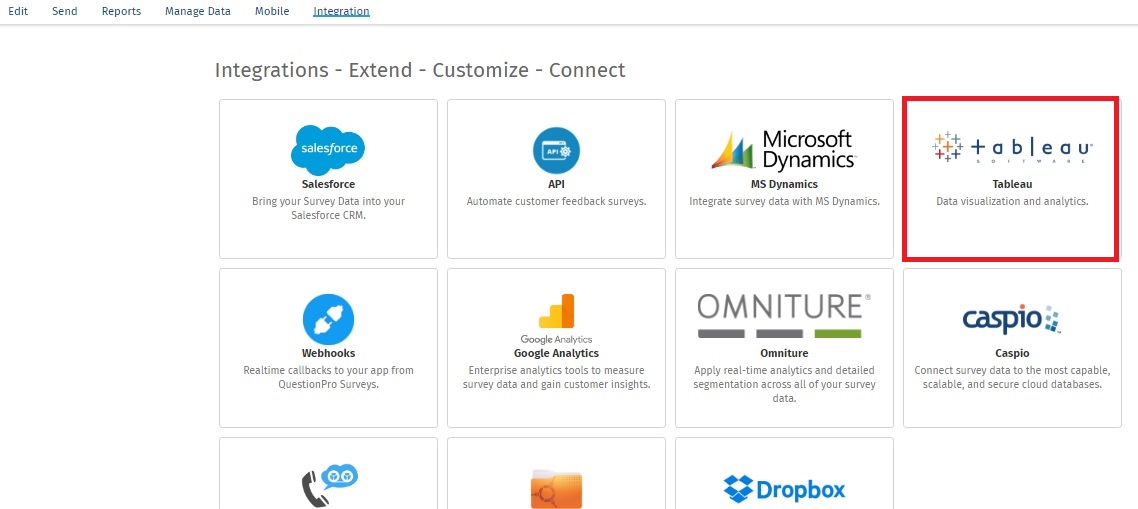 Step 4. Now the new window will contain the data connection URL. Copy this link.

Step 5. Paste the link in the Tableau window and press Enter.

Step 6. To get the API key required in the next window of Tableau, move to QuestionPro tab and click on Integration.

Click on Get Key and your API key will appear.

Now simply copy this key and paste in the Tableau window and click on Submit.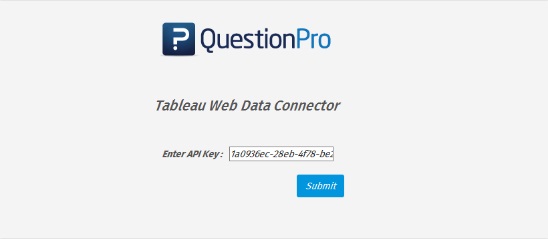 Step 7. The Authentication is now complete. Just click on "Get Data" and your survey data will be automatically imported for visualisation!