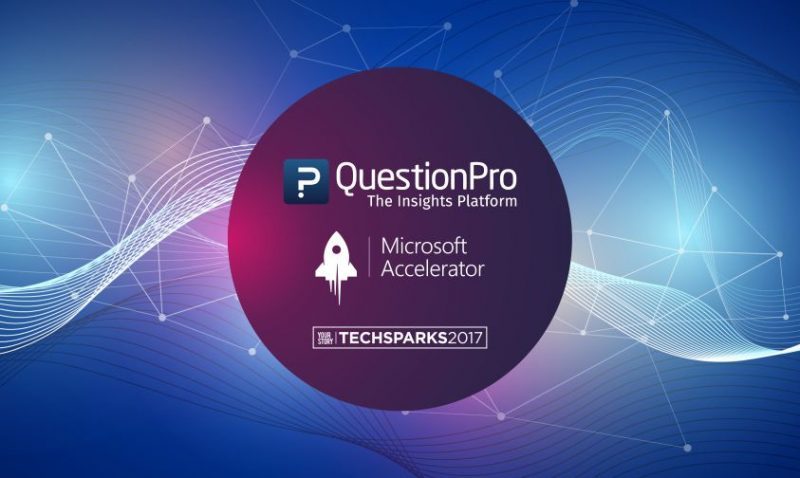 TechSparks, by YourStory Media, is to start-ups in India what ComicCon is to comics fanatics all over the world. It is a world of amplified inspiration. Shraddha Sharma, the YourStory Chief, started this in 2010 to recognize the top start-ups in India and bring them a platform with access doors to mentors, strategists, talent hackers, and VCs.
TechSparks 2017 has the same spirit, the same ethos, and the same exuberance but I imagine it looks very different from its 2010 self. Or that's what people told me in the two days I manned our booth at the Microsoft Accelerator ScaleUp Zone. Being an Accelerator alumnus has advantages, you know.
Why QuestionPro got approached 273 times in two days
QuestionPro was in attendance at TechSparks for the second time in a row. Last year, we got talking people from most disruptive startups in India. We call them clients now.
This year too, our Customer Experience platform was hot stuff! Just so many people walked up to us and asked us what we did and why. It's an entirely different matter I had to stand for ten hours straight.
The top question I got asked was, 'How do we use QuestionPro to make sure our customers have a world-class experience and don't take to social media to voice out their concerns?' Which makes a lot of sense, really. In today's world, bad customer experiences get amplified in seconds.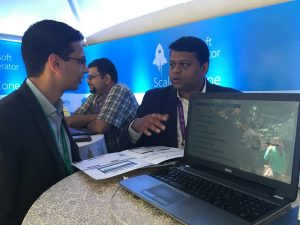 QuestionPro's CX solution makes it super simple and easy for brands to start conversations with your customers that not only deepen loyalty and drive revenue but also create unique customer experiences.
Fast-growing start-ups accelerating towards their next revenue milestone find us especially handy in their retention mechanisms. Asking the right questions and making it easy for early customers to sound their problems off arrests churn and improves satisfaction. Add to this the fact that QuestionPro also handles offline conversations and it becomes a no-brainer for start-ups to jump on board! See for yourself.
A big thank-you to Microsoft Accelerator in India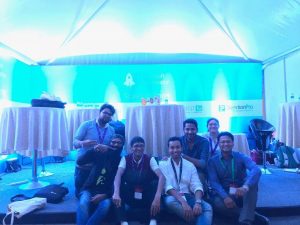 Of course, we are alumni but so are tons of other companies. So, many thanks to the folks over at @MSA_Ind for thinking of us and calling us back for round two. Personally, I got to share QuestionPro's story with geeks, scholars, and the finest amongst the country's upstarts at TechSparks this year. In return, I got to share the stage with four other alums of the program and listen to their heady, fun, frustrating but downright exhilarating stories of taking the leap.
Can't wait for TechSparks, 2018! Meanwhile, we are taking all kinds of questions about brand building, CSAT, NPS, customer conversations and the Mumbai Rains. After all, we are Pros at Questions.