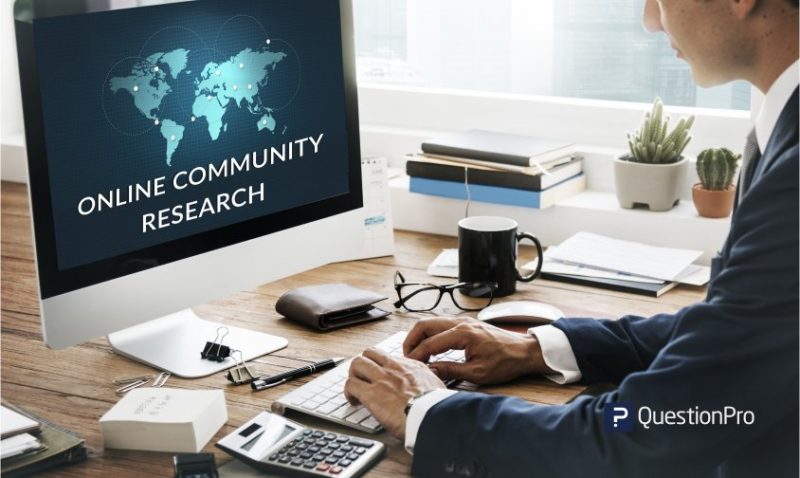 Let's start by discussing, what is an online community and community research?
An online community is not just any random gathering, it's a bunch of people who come together for a reason. People from various walks of life with a common purpose collaborate to get some interesting opinions on the table in an online community. Some organizations use their communities to build better websites while some believe that it's a unique selling point for them in terms of social customer experience, as the panelists belonging to different capacities come together to give inputs for improvements in products/services.
Online community research is used to gather insights from the participants by providing them platforms like forums, live chats or gamification rewards to ask questions and receive answers from fellow panelists or moderators. This will not only make the panelists feel involved in the organization but also become the go-to method for you in case you'd want an opinion on an upcoming development or change in your products or services.
Also, this research acts as a catalyst to keep the customer community engaged by sending out surveys or polls, managing live chats and forums and also by rewarding the panelists for their contribution. With advanced analysis options, you can create customized reports and charts and use various analysis methods like TURF, GAP, CHAID to keep your customer community satisfied.
How does an Online Community Research work?
As explained earlier, an online community is a platform where people come together to discuss topics of interest, which is usually decided by a moderator. Questions are asked and answered on such communities with a moderator who supervises the discussions. An online community research will have a panel on board that willingly participates in surveys/interviews/discussions/questionnaires. These panelists are usually rewarded with incentives for their contribution towards research.
It's observed that conducting community research makes life pretty easy for organizations as it provides real-time access to the target audience, helps in building stronger connections with the customers and streamlining the sales procedure by tapping on the key drivers of the organization.
You can get panelists onboard by implementing QuestionPro Audience that provides niche and focused panels like veterinarians, builders/general contractors, college students, small business owners, mobile users, gamers etc.
Learn more: Community survey software & tool
4 Reasons you should conduct a Community Research using QuestionPro Communities:
Receive impactful results:
An online community research gives you transparent, honest results as the panelist have agreed to be a part of the community and they feel valued due to the rewards that they receive for their feedback.
With our product, you can customize the theme of your community page and enhance user experience. Also, by using features like the multilingual capabilities, mobile integration, all in one real-time analytics dashboard, you get the best out of the online communities.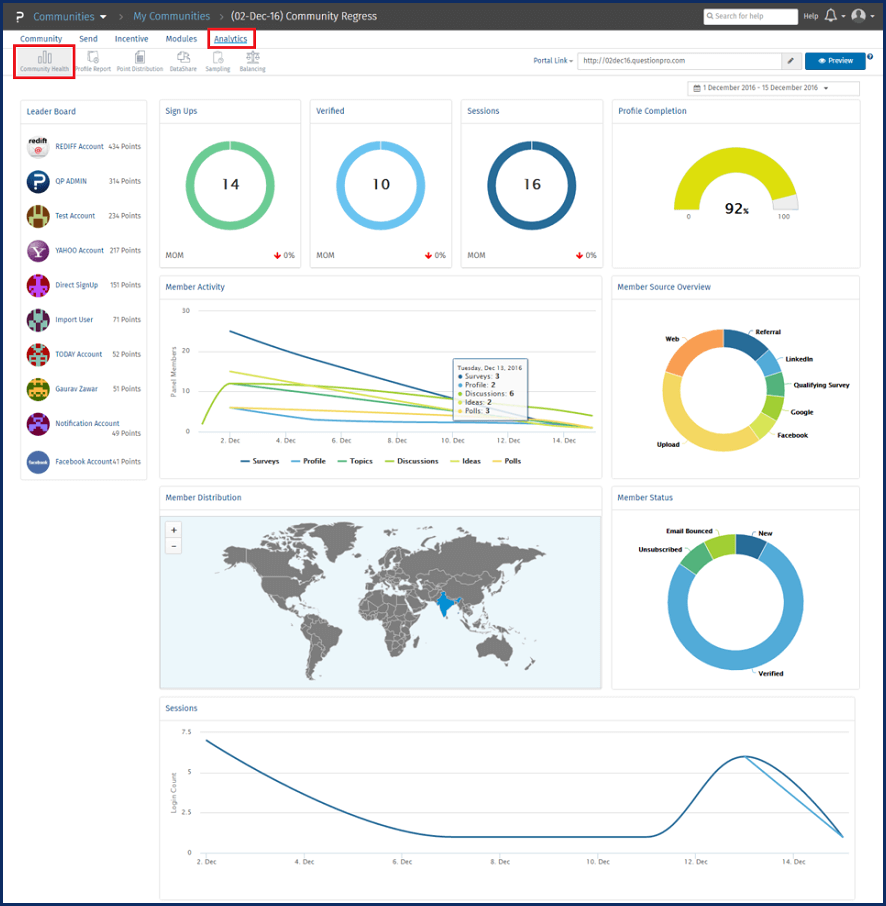 Save time on market research:
You have a dedicated group of research respondents/panel members who are ready to respond to your surveys/questionnaires at any point in time. So, after you create the survey, you just have to send it across via Email and the community will start responding.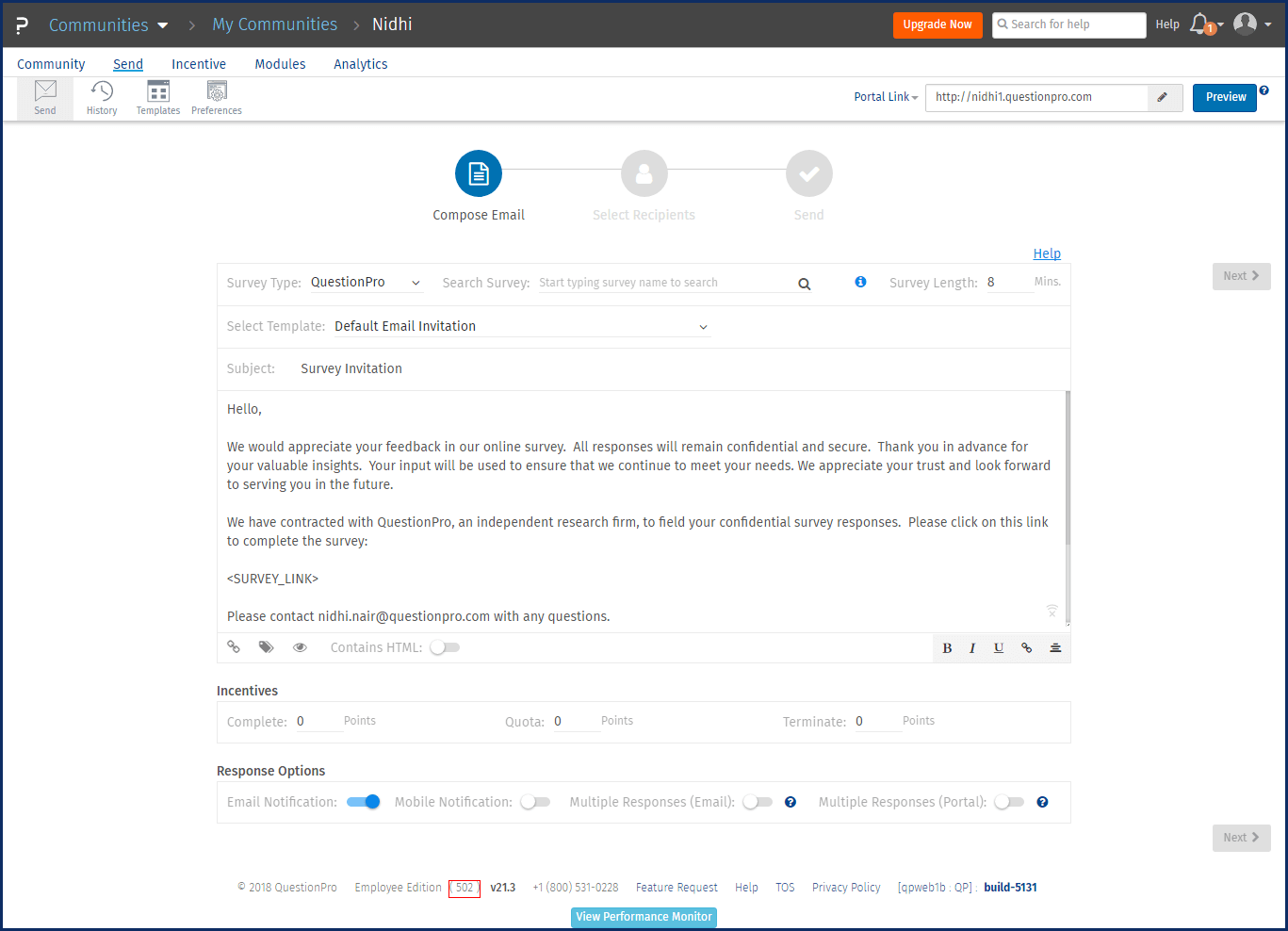 Cost invested in market research is reduced along with the reduction in time spent on quantitative and qualitative market research. The cost involved in research is reduced as the number of research respondents required in community research is less and even if the member headcount is less, it provides more specific and concrete insights. By using QuestionPro Communities less effort and resources required for analysis.
The cost saved can be put to better use like in implementing the feedback received from the online community research by developing better market research strategies and building strategies for the development of your organization.
Keep your audience engaged:
Your panel or community consists of people who have agreed to be a part of it. Sending out short surveys regularly and showing your appreciation in terms of gift coupons or reward points etc, will motivate them to be a part of your online community research and thus, will keep them engaged. Respondents from all walks of life can be a part of your community using this online and mobile-enabled community research platform.
Our product, QuestionPro Communities offers the option for the participants of your social media platforms to share their ideas on Facebook, LinkedIn or Twitter. This way, the audience is engaged via every medium.