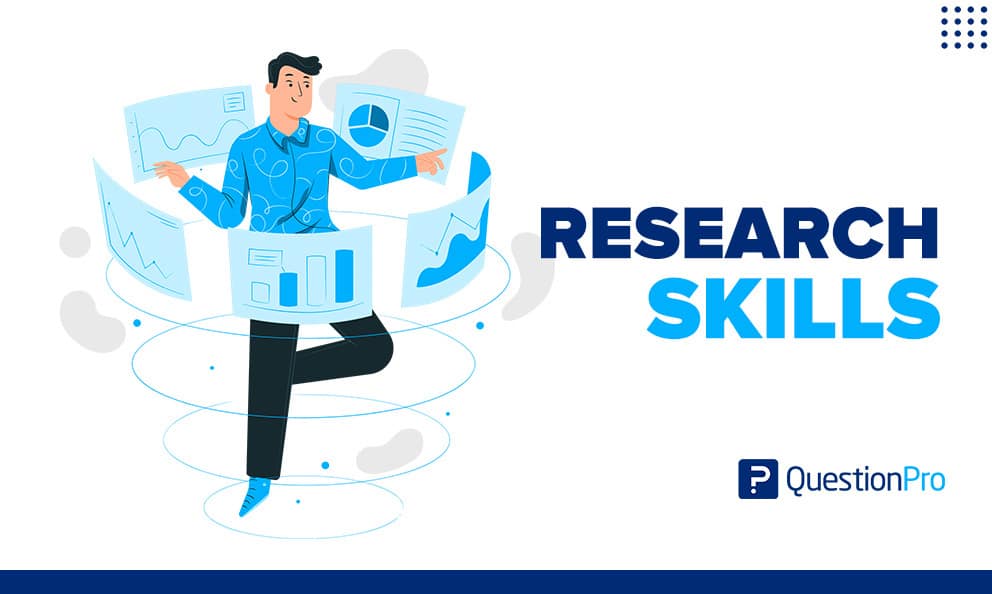 What are Research Skills?

Research skills are the capability a person carries to create new concepts and understandings the use of data collection. These skills include techniques, documentation, and interpretation of the collected data. Research is conducted to evaluate hypotheses and share the findings in the most suitable ways. Research skills improve as we gain experience.
To conduct efficient research certain research skills are essential. These skills are important for companies to develop new products and services or make enhancements to existing products. Developing excellent research skills is important for both the individual as well as the company.
What are the important Research Skills?
Time management is an extremely important skill in research; it helps you break down your research project into parts and helps manage it easier. One can create a dead-line oriented plan for the research project and assign time for each task. Time management skills include setting goals for the project, planning and organizing tasks as per their priority, and efficiently delegating these tasks.
These skills help you understand and receive important information and also allow you to share your findings with others in an effective manner. Active listening and speaking are key skills for strong communication. It's imperative for a researcher to have good communication skills
The ability to handle complex situations and business challenges and come up with solutions for them is termed problem-solving. In order to problem-solve, you should be able to fully understand the extent of the problem and then break it down into smaller parts. Once segregated into smaller chunks you can start thinking about each element and analyze it to find a solution. 
Information gathering and attention to detail:
Relevant information is the key to good research design. Searching for credible resources and collecting information from there will help you make your research proposal stronger and drive you to solutions faster. Once you have access to information, it's essential to pay close attention to all the details and draw conclusions based on the findings. 
Benefits of Research Skills 
Boosts Curiosity:

Curiosity is a strong desire to know things and is a powerful driver of learning. Curious researchers will naturally ask questions that demand answers and will stop in the search for answers. Curious people are better listeners and are open to listening to other people's ideas and perspectives, and not just their own.



Cultivates self-awareness:

As well as being aware of other people's subjective opinions, it is important that one must develop the importance of research skills and also be aware of the benefits of what awareness does research provide, we are exposed to a lot of things while we are at research. Once we start doing research, the benefit that we get out of it reflects on the beliefs and attitudes and encourages them to open their minds to other perspectives and ways of looking at things.



Offer Opportunities for researchers to share their findings:

Giving the researcher the space and the platform to present their research and share their findings can be crucial to sustaining the motivation for future research
Improving your Research Skills
There are many things you can do to improve your research skills and utilize them in your research or day job. Here are some examples:
Understanding your research objective




It's important that you define the purpose of your research before even starting to work on it.

Learn and practice advanced research techniques
There is plenty of information available on the internet about every topic and hence learning skills to know which information is relevant and credible is very important. Today most search engines have the feature of advanced search and you can customize the search as per your preference. Once you learn this skill it will help you find information. 
Talk to experts
Consulting an area expert will help you gain perspective about your research and also help pave your path towards your research journey. These experts can provide you insights based on their experience which will help you in conducting research efficiently.
At QuestionPro we can help you with the necessary tools to carry out your projects and we have created the following free resources to help you in your professional growth:
Authors: Gargi Ghamandi & Sandeep Kokane