What is Searchlighter?
Searchlighter is a UK based nonprofit organization whose core field of work is in Monitoring and Evaluation (M&E). Its research usually takes place in the Social Sciences context, covering 'horizontal' objectives in programs to maximize social inclusion. Contextually, it is worth mentioning that the subject areas being considered, tend to relate directly to the European Union's Cohesion Policy as a means for NGOs to operate in fulfilling agreed socio-economic targets for the European Economic Area. Due to its position in Social Sciences, Searchlighter's frameworks have a focus on measuring the extent to which the outcomes from projects have a clear path to the designated project beneficiaries, as this is a key indicator of achievement regarding any desired change.
Top projects that Searchlighter has worked on worth mentioning:
Over the past few years, Searchlighter has been involved in various important Erasmus+ projects – from extending the influence of e-learning within adult education to providing SMEs support to employ people with disabilities. Let's take a look at the top five projects that Searchlighter has worked on to address inclusion and support issues for people.
Better e-Learning for Adults:

From 2015-2017, Searchlighter was a partner in 'Better e-Learning for All', an Erasmus+ project, engaging with educators to extend the influence of e-Learning within adult education. 'Better-E' proposed tools to diminish current barriers in conjunction with processes to empower adult learners.

ARTURE:

From 2015-2018, Searchlighter worked with ARTURE, again an Erasmus+ project developing practices for creativity, innovation, and cooperation between furniture SMEs and the education sector active in art and design. The research investigated the resources that can be applied to enhance skill development for those engaged in furniture manufacturing.

Social inclusion for young people:

To engage the vulnerable people seeking to meet the challenges set by the Europe 2020 goals, Searchlighter supported the Bulgarian Ministry of Labour and Social Policy in 2014 during their consideration of good practice in UK employment policy.

SupportAbility:

From 2016–2019, Searchlighter was engaged in 'SupportAbility', an Erasmus+ project to provide resources to furniture manufacturing SMEs to supply workplace support for people living with a physical disability, learning difficulties, sensory deprivation or mental disorder. This is exceptionally crucial for closing the gaps in employment.

Signed Safety at Work (SSaW):

Since November 2018, Searchlighter has been engaged in 'Signed Safety at Work' (SSaW), an Erasmus+ project to create a set of hand signs to communicate health and safety issues and directions in critical situations in the workplace to people with hearing loss and deaf people. This is an important project as it promotes a broader group within the workforce to learn the sign vocabulary.
Searchlighter's research expertise encompasses programs that promote knowledge transfer, education and training, cross-sector innovation, and human development. The organization is committed to enhancing these activities through 'democratic' principles that secure transparency, accountability, and social cohesion. Searchlighter has an excellent track record in the fields of research concerning good practice in employment and training.
Why was Searchlighter looking for a tool like QuestionPro?
Monitoring, evaluation, and quality assurance of project outputs are crucial to standardize procedures. It ensures a consistent robust approach and provides reliable data. Searchlighter needs the project partners, participants, stakeholders, and beneficiaries to take the process seriously. Research must not be seen as an annoying inconvenience but must ensure that respondents understand the process's value. This way ensures capturing necessary high-quality qualitative data. Searchlighter wanted a tool that was well-balanced between being user-friendly and wholly professional and formal.
Why did Searchlighter choose QuestionPro?
Searchlighter zeroed down due to the following reasons. From the past eight years, QuestionPro has supported the NGO with delivering online surveys. This has absolutely negated the need to conduct offline and door-to-door studies. Not just that, there is always the added bonus to be able to use the mobile app for data collection and smart survey deployments. Although Searlighter has not yet used this feature, this bonus, if they ever wanted to exercise that option, was a significant factor in choosing QuestionPro.
The ease of use of the platform was another factor that aided Searchlighter in conducting smarter research. Robust logic, point and click questions, constantly upgraded logic support including branching, skip logic, etc. is an asset for every research-oriented business – including Searchlighter. 
Robin Beecroft also was looking for a platform that could be intuitive, agile, and flexible. Using the QuestionPro survey platform, he was able to deploy large scale respondent studies or small scale internal studies with varied turnaround times. This enabled him to leverage the platform for research in the way he deemed most fit. Add to that the ability to get real-time powerful and insightful reports, create short questionnaires or longer questionnaires with logic, and never faced respondent fatigue or high survey dropout rates. He also had access to high-quality customer service with representatives that acted as an extension of his research to recommend best practices and help deploy smarter research techniques. QuestionPro helped him get agile and get more intelligent insights, and hence Robin has been a satisfied nonprofit customer for eight years. 
To top this all, as part of their social responsibility, QuestionPro offers a waiver on the survey platform pricing for all non-profits, which was availed off by Searchlighter. This aided them in managing their core organizational values better without worrying about long commercial SLAs and hence, a valuable asset to the smooth functioning of the nonprofit.
QuestionPro has a wide collection of readymade surveys for nonprofit organizations, These nonprofit survey examples, and nonprofit survey templates are designed by experts, so you spend less time creating surveys and more time analyzing data. Please reach out to us on sales@questionpro.com if you want to know more about the nonprofit survey license.
"For us, it is not about making more or less money, but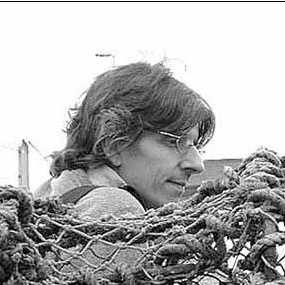 extending the range of work that we can do with more organizations.
I recommend QuestionPro to my peers all the time – constantly! I really do, because my experience has been relentlessly positive since Day One. I see QuestionPro as Partners, and as Partners, I only want them to succeed and go from strength to strength."
– Robin Beecroft, Director of Searchlighter