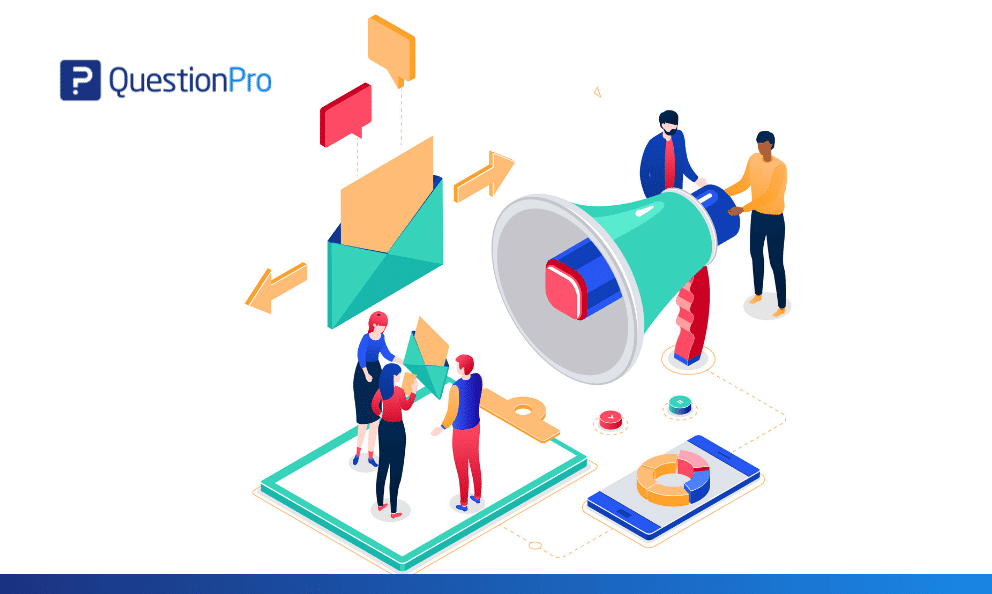 Once you have designed a survey, it's time to send it to your audience. QuestionPro Surveys let you create, upload and manage contact lists to email your survey. You can either manually add contacts or upload a .CSV file with email addresses. To send a survey invitation email, select the email list, update the invitation email body as you like, and it's ready to go.
Users can add, update, or delete contacts from the existing email lists. They can also create and manage the global email lists or keep it specific to survey.
What's new?
All our enterprise and research users can now share a global email list with other QuestionPro users in their organization. You can choose to maintain a single email list for your respondents and all the users within the organization can use that email list.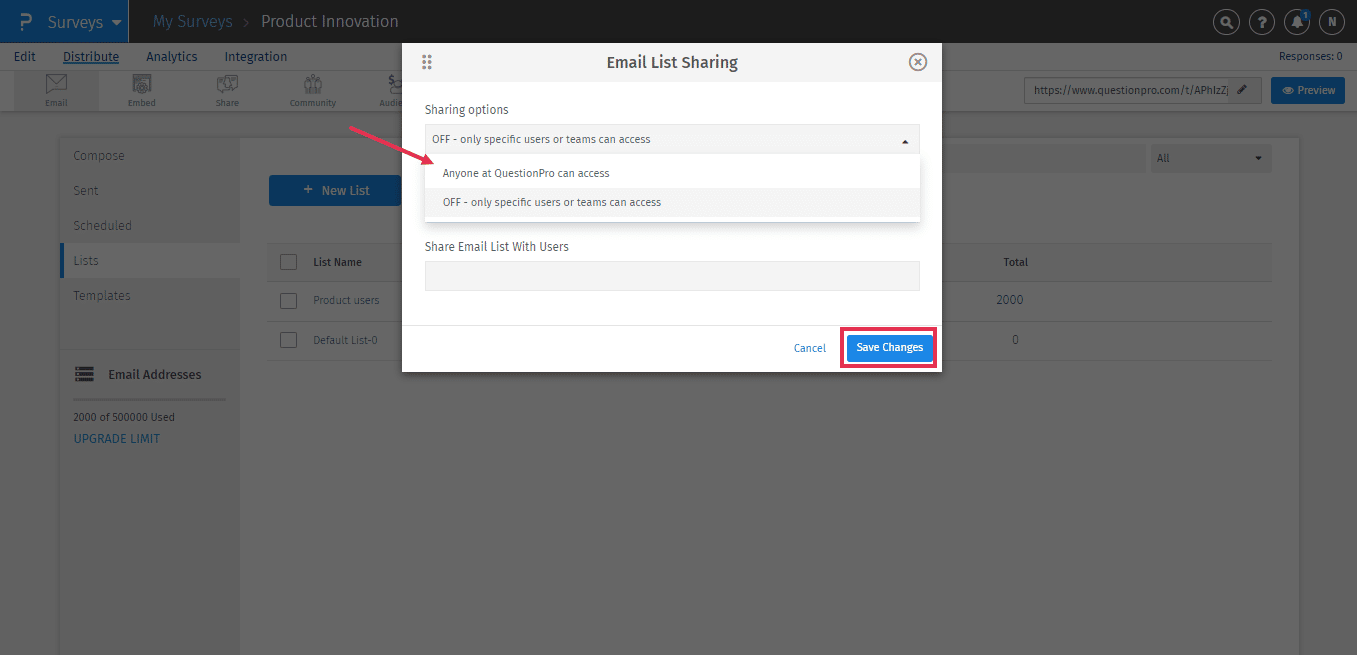 To learn how to achieve this, check out our step-by-step help file on email list sharing.
LEARN ABOUT: Email Surveys
How does it help researchers?
Share the same respondents with your team members: Your team members need not create email lists again by manually inserting contacts or importing files. You can share the list with quality respondents' email addresses with any QuestionPro user in your organization.

Easy to maintain contact lists: If the same respondents' are spread across multiple distribution lists, it can get difficult to manage email lists. Now, it  has become easier to add, update and delete contacts as one team member can manage email lists and then share the same with others.