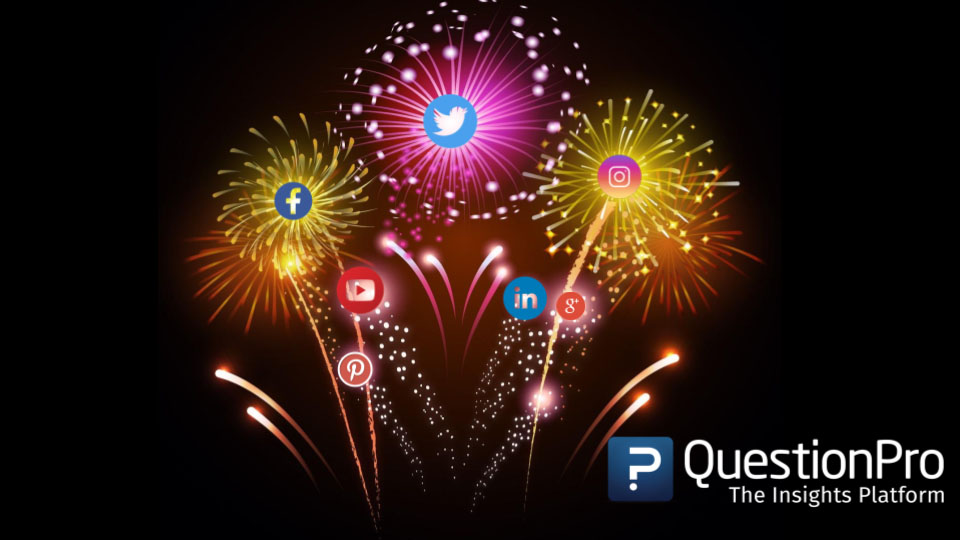 As human beings, our brains are hardwired more sensitive towards negative or unpleasant news. So, it is not at all surprising that recent poll data shows that 95% respondents have taken action as a result of a negative experience and 79% of them told others about it. Social media-borne detraction multiples in moments. Before you know it, your business might have to deal with a PR crisis. Prevention is always better than a PR crisis.
Digital word of mouth can boost your brand identity as well as destroy it. A brand's social media handle is not very different from that of an individual's when it comes to trolling and online bullying. Dealing with negative reactions on social media can be quite tricky at times. You can avoid social media brewed negativity around your brand by listening to your customers before they turn to social media to vent out their feelings. You can take control of how your brand is being portrayed in social media. QuestionPro's Survey software has the right tools to help you do exactly that. Here's how
Step 1: Understand that measuring Net Promoter Score alone is not enough
We are big fans of Net Promoter Score. But asking a Net Promoter Score question alone will not work. NPS or CSat scores are not going to help you predict a customer service nightmare.
Step 2: Let's take a step back
Before you send out emails to your customers asking them 'How likely are you to recommend us to a friend?' list out the touch points in your customer's journey wherein they might interact with your brand.
Step 3: Gain momentum and deep dive
Going into details won't hurt. Make survey questionnaires at each stage of your customer's journey with your brand. Going into details shows how much you care about providing the best possible customer experience. Don't worry about lengthy questionnaires making smart surveys (not long!) is what we do for a living. Trust the experts at QuestionPro.
Step 4: Don't wrap it up. Leave an open end
Ask at least one open-ended question. Give a chance for your customers to talk to you about their bad experience. This would prevent them from venting out to a million people on social media.
Step 5: Take action and keep in touch
Although, listening to customers is solving half the problem; don't stop there. Ensure some action is being taken to address the customer's grievance. Most importantly, keep them informed about the action being taken.
Step 6: Amplify positivity
Spreading positive word will auto-suppress the negativity around your brand. QuestionPro has enhanced survey software to help you do exactly this. You can ask your customer to share their positive feedback directly on their favourite social media channel with a touch of a button. This is as simple as it gets!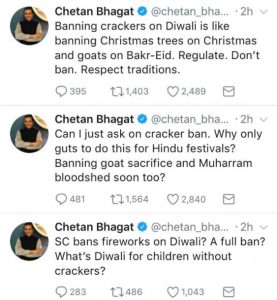 It is easy to drift away from the issue at hand on social media. There were needless controversy and negativity going around about the falsely dubbed #diwaliban. The good intention of having breathable air in Delhi, one of the alarmingly polluted cities in the world became hazy when a social media storm brewed. 
Tweets from the popular Indian author Chetan Bhagat stole the limelight away from the actual issue at hand and refocused them on a debate over religious practices. Twitter had a field day with many people (including cricketers and Bollywood celebrities) disputing Chetan Bhagat's tweet instead of discussing the ban's possible positive outcomes like better air quality.
This recent incident exemplifies the impact of word of mouth publicity, especially the negative kind. QuestionPro can help you prevent social media outbreak of negativity around your brand. Start using Social media to spread positive vibes about your business.
Looking to deliver an exceptional customer experience with QuestionPro CX? Discover more about how to delight your customer at every touchpoint and turn them into brand advocates.