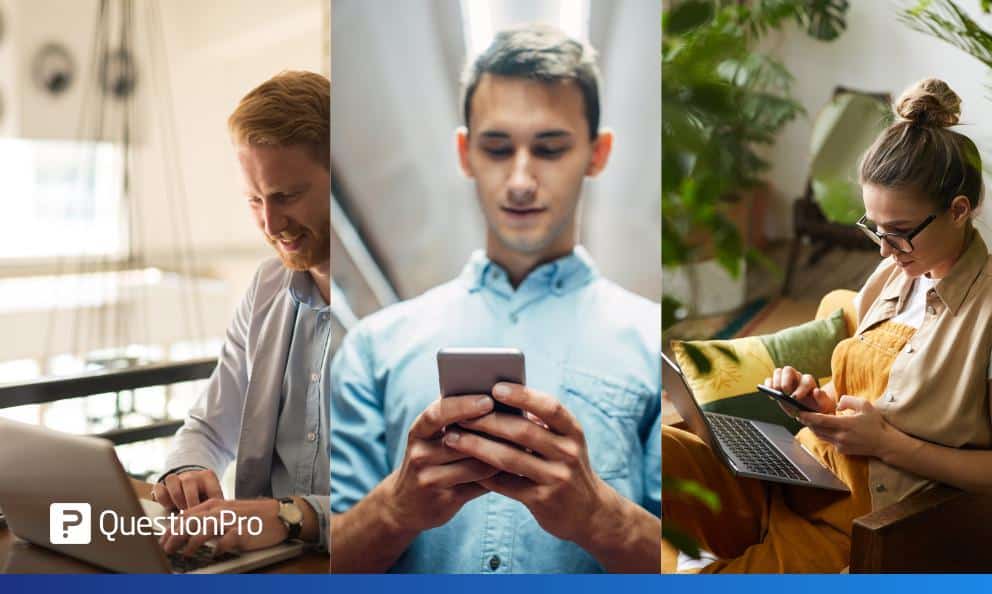 There's a lot of unknowns floating around these days. You would think watching the news, following industry leaders, reading medical articles, social media posts from friends and family, and hearing anecdotal information would help get a clearer picture of the future. Although it helps a bit, it doesn't give you the full picture. To get a well-rounded understanding of what will affect you and your organization, this is the time to do your own research. In this case, market research through surveys.
Surveys are essential. It's the easiest and most cost-efficient method to check in on employees and valued customers. If you are not doing market research during unprecedented times, then you are missing out on vital information that could help organizations survive and potentially thrive through this. Don't let your competitors outsmart you! Organizations that are able to pivot and be flexible will be the ones left standing. To do this confidently, survey data will explain the 'whys' and 'hows' while validating analysis from customer activities, sales, and support.
Speaking of essential, QuestionPro's Essential survey license was launched at the beginning of 2020. It's the most comprehensive free survey tool in the market research industry. You can run an entire survey project from beginning to end with basic questions, settings, deployment, and analysis at no cost. It includes support and free live training to get you started. If you need more advanced questions, analysis, integration, and security, we also got you covered with high-value features and services that can be tailored to your specific needs.
How are your employees doing with working remotely? Use the free Remote Employee Health Check survey by QuestionPro Workforce to find out. Slack, Zoom, and emails can only get you so far with anecdotal information given and what you see on their video. The remote employee health check goes beyond with an HR-driven question template designed to identify friction points and opportunities to make life better for the remote workforce.
Having trouble keeping folks engaged during long zoom meetings, live training, and presentations? Use the free LivePolls tools by QuestionPro to launch live quizzes and polls for instant evaluation and feedback during online meetings or conferences. Read The Ultimate Guide to QuestionPro LivePolls, which includes quiz question examples, instructions for setting up and launch, and best practices to get the most interaction and engagement.
Now is not the time to hold off on doing a survey project. Gauge your budget, timeline, and audience. A few things may need to change to prevent sounding tone-deaf to your respondents. However, don't be afraid to ask questions that you've never asked before as long as it's relevant. Keep it simple and light-hearted while being mindful of the ever-changing environment.