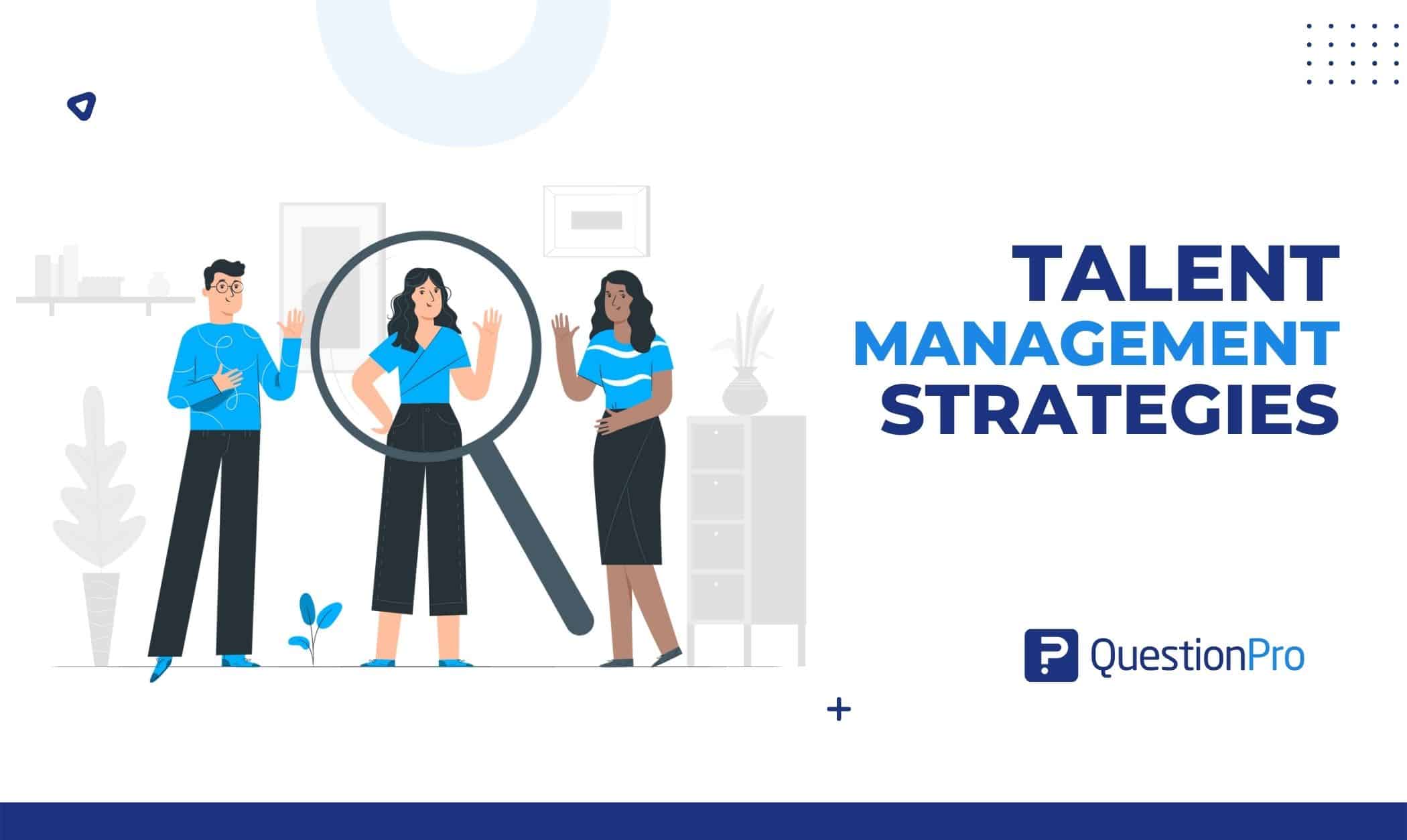 Companies need to think about how they invest in their employees. Adopting the right processes to develop your people is essential for the growth and success of your business, from hiring to training. One of the best ways to do this is to make talent management strategies that fit your organization's goals.
Talent management is a process that is always going on. It involves getting the best people to work for you. It also improves their skills and knowledge through training, pushing them to do better work and keeping a healthy work environment.
When handled well, these procedures can give your employees more power and help the organization reach its goals and aspirations.
This blog will look at some of the best talent management strategies for attracting top talent management, keeping employees, and ensuring they get regular training and development.
What are talent management strategies?
Talent management strategies are flexible ways for a company to take care of its people through new ways of hiring and measuring their performance. It lets you use methods that improve your standard talent management process to get the most out of your human capital and help the company grow and be successful.
It lets you use methods that improve your standard talent management process to use your human capital to drive growth and success for the company. With employee talent being the key to your company's success, talent management strategies help you attract and keep employees, especially the best ones.
With employee talent being the key to your company's success, talent management strategies help you attract and keep employees, especially the best ones. Your strategy for managing your effective recruitment strategies will enable you to reach applicants and quickly find the best ones.
At the same time, it lets you meet employees' needs and expectations so they feel satisfied and like they're growing.
From there, you can keep developing your employees' skills with relevant workforce strategies to ensure they are always at the top of their game. So, your employees won't feel like they're stuck in their careers and will continuously be improving their skills and strengths.
LEARN ABOUT: Employee Experience Strategy
Without good talent management strategies, your company won't be able to make the most of the talents of its employees. Worse, it can lead to employees not being happy with their jobs and a high turnover rate, which can make it hard for a business to run.
8 Effective Strategies for Talent Management
The following talent management strategies may be effective for your company:
1. Effective Job Descriptions
One of the most important talent management strategies is finding detailed job descriptions. An accurate description of the advertised position is essential to any job description.
Skilled employees want to know about a job by reading about it. It helps them, and you find the right person for the job based on the specific qualities you've listed.
Before you write job descriptions, keep the following in mind:
Overall Responsibilities

Position name and location

Used equipment and tools

Salary and bonuses

Skills required
2. Be Culturally Fit
A compatible relationship between employees and a business is the second strategy you want to apply. It all comes down to how well a candidate's principles and values mesh with your business's. It is what is meant by "person-organization fit." Applying this method to the culture of your business is crucial.
3. Give Feedback for Growth
Collaborating, coaching, and growing are other excellent talent management strategies. With the help of this strategy, you may provide your employees with helpful criticism that will help them improve over time.
Being a company that employees can trust is something you want to strive for. To help your talent perform effectively, you should manage it using this technique.
LEARN ABOUT: Employee Trust
4. Give Employees Value
You may take advantage of this opportunity to show employees that they matter and that their work has value for the company they work for by recognizing and thanking them at the appropriate moment.
Breaking the tension of traditional business culture can be accomplished through engaging, controlling, and motivating your employees through various forms of acknowledgment.
5. Check for Improvement
When managing talent, you should think about where your company wants to go in the future. Making room for improvement helps employees do their jobs better. So, your workers must be ready to use their skills to reach their full potential.
On top of that, keeping your company organized, updated, and on the cutting edge of its industry is best.
Ultimately, a career never stays in one place for good. Every worker should be a good fit for their job and have the right tools to help them reach their goals. Chances are all around us.
6. Know the Company Culture
Keeping culture at the forefront will help your organization do well so your employees can learn new skills throughout their careers. They should also have a personality that goes well with how well they do their jobs.
Personality is essential to a company's culture and should be kept. People have said that it's not always about how much experience you have but how you act as a person. The more candidates you bring in who are perfect for your company, the more likely you will have a strong team.
7. Learn From Mistakes
As a safety measure, keep in mind your organization's problems in the future. It is a great way to find problems that could grow into bigger ones in the future.
When you face certain problems head-on, make sure to start a conversation about the best way to solve this kind of conflict the next time it comes up.
8. Find out How to Measure Success
In this kind of strategy, monitoring is a great way to keep an eye on how talent management strategies are being used. When tracking how many people leave and stay, use complex data to measure the progress.
It can be done with software that helps track the number of metrics, and by looking for the best tools, your organization may need other talent management strategies.
Conclusion
You must adopt talent management strategies to keep your best employees for longer. Setting clear goals, providing training opportunities, reviewing performance, emphasizing the employee experience, and having a flexible mindset is necessary.
Your employees will remain satisfied and motivated if you correctly use these talent management strategies.
Learn more about developing your talent management strategies and get started with QuestionPro Workforce to impact your organization positively.