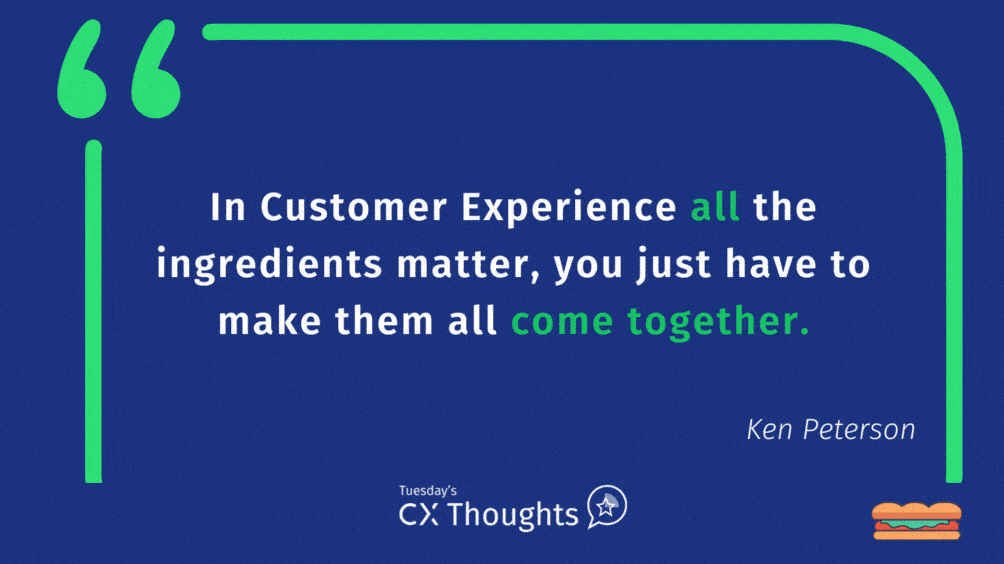 Feedback on a sandwich
This will not be a debate on whether or not a hot dog is a sandwich. However, with kids heading back to school (mine has been there for a few weeks already), lunchtime sandwiches are probably on the mind of more people than usual. 
Due to an allergy, Peanut Butter and Jelly sandwiches are not on the lunchtime menu.   The menu has been the same for a few years now: deli turkey, provolone cheese, and mayonnaise surrounded by bread.  Occasionally a bakery roll or something special, but usually the basic white bread.  The deli turkey can vary, based on the store we shop at or the time of day – I've had plenty of late-night runs for some pre-packaged turkey where I forgot to shop for it earlier.  
There is nothing special about this sandwich, but there is one place where I generally know I'm not allowed to compromise, that provolone cheese.  It may not seem like the main feature of the sandwich, but it will make or break the sandwich. 
I'm not talking about provolone versus other types of cheese; it is the brand.  My son would rather have cheddar cheese than compromise on the quality of the provolone cheese. In his words, "it makes it work." 
Over the years, with trial and error, a little experimentation and some luck in finding the right blend we've got a sandwich that earns the approval for everyday lunches.  
Not a feedback sandwich
When I refer to the feedback sandwich, I am not talking about the "good news, bad news, good news" approach to feedback. And I'm not referring to the name of this glorious creation I make every school day being called "Feedback Sandwich," though in some ways it was based on continuous feedback. 
This is about getting feedback – where it matters and on all ingredients. It is about the Voice-of-the-Customer across the entire customer journey. It is a customer experience strategy that is related to all the customer experience touchpoints. It makes the best use of the customer experience software platform to make the absolute best sandwich.
In a conversation this weekend when I had an acquaintance visiting from the mainland, he asked a question about my work. Plain and simple, he asked "do these companies actually do anything with the data, or just collect the data to pretend they care?". 
I had to say "yes" to both parts of that question because some companies just do it to collect the data – either for compliance reasons or just to give the customer the appearance that their feedback matters. I clarified that I really don't enjoy such customer experience programs.
I also described how some companies include a customer feedback loop that will respond to every detractor – even though sometimes just an automated response built into the CX Enterprise Software – to further the idea that "someone is listening".  Even though it is a step up from doing nothing, I explained that the programs that get most of my attention are either a) complex to setup and have many moving part or b) they actually want to do something with the data beyond an operational process.  
Are you hungry for a CX sandwich yet?
When someone wants to make decisions with their CX insights, with our metaphor, we can see the bread can be that transactional customer experience survey and the customer relationship survey. The very foundation of the sandwich.  You don't have a sandwich without them. 
Instead, use the right tools like QuestionPro NPS+ so you don't have a lot of "crust" (additional questions) getting in the way of the soft bread. Then you can add things like sentiment analysis as the mayonnaise. You can have a sandwich without it, but it gives it so much more flavor if you have it.  
Then there is the "turkey", things like closed-loop feedback, social media analysis and financial linkage analysis.  Sure, you can have a sandwich without turkey, but then it isn't a turkey sandwich.  The program still works, but not the way Lord Sandwich intended.  Then there are the other touchpoint measurements that can be built into the program. Like adding lettuce and tomato, some will like it, some won't.  It doesn't always make or break the sandwich, but if you aren't tending to those customer touchpoints – either within the sandwich or outside of it, they can wilt and make the sandwich wrong.  You must keep all the other touchpoints in your customer journey map fresh.
Finally, there is the cheese – and as my son has said, the cheese "makes it work."  That is my sandwich equivalent to Outer Loop.  It almost isn't a sandwich without it.  The outer loop complements all the other ingredients in our feedback sandwich – ensuring that all the processes in an organization are being addressed strategically, not just on a one-off basis to make the entire sandwich tasty until the last bite.  All the ingredients matter, but you must make them all come together.
While you probably expected a story like a "feedback sandwich" to be more associated with something like Employee Experience, this is about my CX feedback sandwich. Still, just like adding employee experience into the mix, you can add a side of chips to make it an entire meal. Enjoy your lunch. 
Join my sandwich-making workshop
QuestionPro XDay IRL is coming up on October 27th, 2022, in Austin, TX.  If you enjoy my CX stories, I'll be there in person, telling you many more.  If you would like more information, click here. 
Looking to deliver an exceptional customer experience with QuestionPro CX? Discover more about how to delight your customer at every touchpoint and turn them into brand advocates.
Sign-up for your free trial now