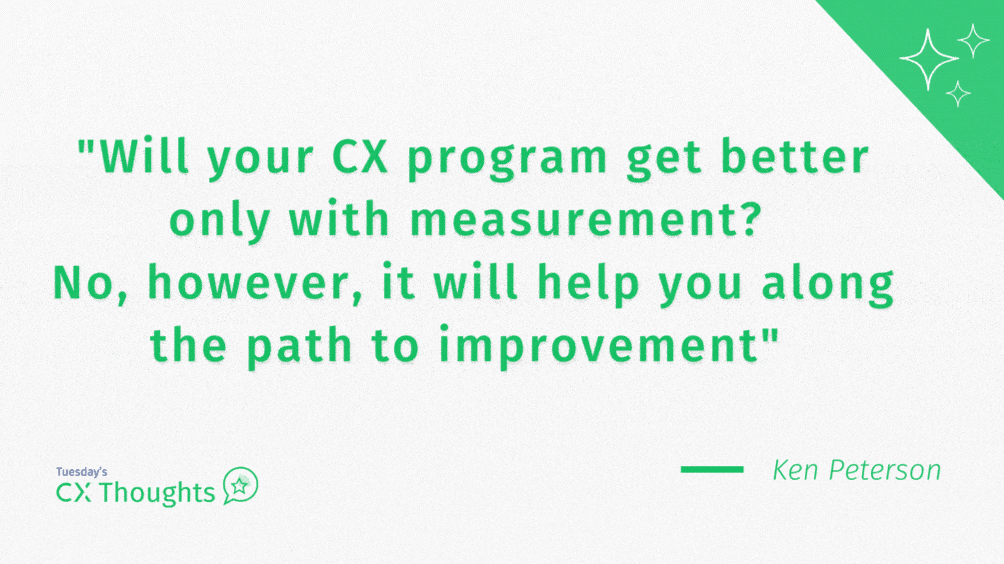 Dissatisfaction Begets Dissatisfaction
If you ever want to feel depressed about the direction of both the customer experience and the employee experience, just read the Antiwork thread on Reddit. 
There are some that just say it is workers that are venting, others that say it is a labor movement. There are people that argue it is rewarding lazy individuals, others state that people want rewarding jobs.
Still, this thread has over 1.7 million followers. Many posts in this forum come from frontline and customer-facing jobs in fulfillment, retail, fast food and other roles that tend to feel most underappreciated and underpaid.  Without taking sides, there seems to be an ongoing battle between three factions: frontline employees, employers and customers. It certainly wasn't always that way, but it does seem to move that way more and more everyday.  We hear about The Great Resignation and Quiet Quitting…
Does It Really Hurt Anyone?
Whether it is just venting or a labor movement, one thing that was clear to me is that the customers, whether they are "good" or "bad" are being seen as the enemy. That is quite unfortunate in all of this. 
While in a traditional labor movement, customers are impacted by a strike, it was always seen as a battle between labor and employee. Probably more important was that there were other options for the customers which would also put pressure on the employer to the benefit of the movement.
It could create a short-term impact to the employee if they did have a labor strike, but it was clear where lines were drawn.
This new approach is so much more detrimental.  It would impact customers in several ways – none of their own making.  Let's just assume we are talking about the types of customers we all want, the ones that spend and are mutually respectful to the service employees.
How would it hurt?
First, we see a trend where employees are working fewer hours or completely quitting, resulting in staff shortages.  Location hours are cut and convenience is lost. Then customers are forced to conduct business in a shorter window, making those hours busier and putting more pressure on the employees. 
This may result in service failures and some increasing acrimony between employees and customers. I have even read of some employees sabotaging their customers even when the customer has done seemingly nothing wrong except to visit the business.
Does this hurt customers? Absolutely. Unlike traditional labor movements, though, there are no real alternatives since this is affecting customers across all industries and businesses. It will happen across the entire customer journey and across all customer experience touchpoints. 
It Will Get Better… Right?
Some are optimistic that it will get better, but since this isn't a formal labor movement, we're heading in a direction where customers may just "opt-out" of certain industries.  This will impact the businesses who will further try to make cuts, and the employees will become more discontented.
There will be a push for more self-service options despite the problems it can cause (see my blog from last week here).  
This may cause some turbulent times, but there is one thing that everyone can do to minimize the impact.  It is time that you review your customer experience strategy and ensure that your customer experience software platform has a full customer feedback loop and allows you to respond to reviews beyond just a simple social media analysis.  When your CX Enterprise Software is measuring the entire Voice-of-the-Customer, you'll be able to isolate issues and enable employees to see the impact. 
This also means measuring more touchpoints from your customer journey map, which also means creating shorter surveys.  You can accomplish that with our QuestionPro exclusive NPS+.  You'll also want to measure the employee experience, empower frontline leaders and drive organizations with 360° feedback and use ongoing pulse measurement to find more than just "what" issues are impacting the organization, but also "when" these issues are occurring beyond just the once a year measurement. 
Data Will Get Your Started… but what's next?
With all of this, you should also be able to look beyond fixing problems on a one-off basis and utilize the strategy of an Outer Loop to fix systemic problems that impact customers, limit employee empowerment and can hurt profitability.  
Imagine if you could do this all in one platform. Well you can, it is what makes QuestionPro unique in this space. Not only do we have all of these tools, you can also engage customers and employees through communities to get ongoing continuous feedback in an engaging way. 
We also have the teams that will conduct a financial linkage analysis – not just "does higher CX scores equal more spend?" (if you still have a question about that, let me prove that to you – and even all our competitors have a model that shows it as well). 
We can conduct a financial analysis that ties together the CX and EX elements of the journey and the team that understands it both.  
Will it just get better with measurement? No, however, it will help you along that path to improvement. 
We are excited to meet you in person!
Did you know that QuestionPro XDay will be live and in-person this fall?  Join us for a great lineup of speakers and panelists in the AT&T Conference Hotel in Austin, TX, on October 27th.  I'll be moderating the live discussion: Linear, Lucky or Lies: the stories we tell with data, with our guest speakers from MGM Resorts, Google, and Research Narrative. Learn all about it here.  This is also a great time to speak with our CX and EX consultants and understand the ways you can bring empathy to your customers on a consistent basis.