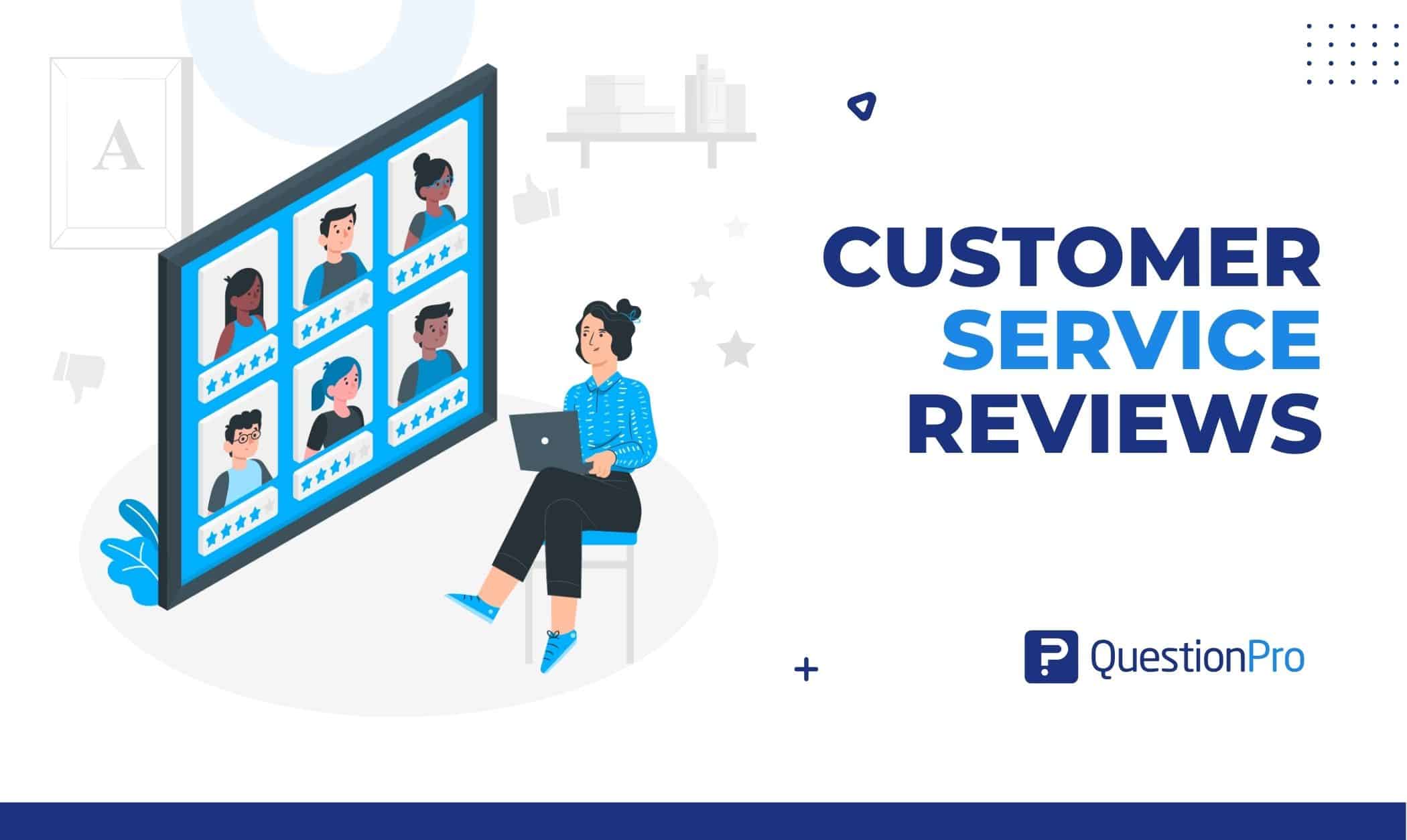 Many customers place a high value on both positive and negative customer service reviews. Positive customer service ratings reassure customers that they will like engaging with your company and its products.
To improve your company's public image, you should discover how organizations seek customer service reviews across many platforms. We define customer service reviews, its importance, and how to manage it in this blog
What are customer service reviews?
Customer service reviews are consumer assessments and ratings concerning a company's customer service quality.
These evaluations can be based on various factors, including service speed and efficiency, customer service representative friendliness and professionalism, and overall satisfaction with the service received.
Customer service reviews can be supplied in various ways, including online review sites, social media, and direct feedback to the organization. Some consumers submit customer service reviews to urge others to buy a product, while others try to dissuade others from becoming a firm's clients.
LEARN ABOUT: Client Management
Rather than focusing on a single product or service, it focuses on how a company's personnel and policies operate together to satisfy the consumer's demands.
Importance of customer service reviews
Customer service reviews are crucial because customers place a high value on how businesses treat them. Customer service is important at every customer journey stage, including shopping, purchasing, and ownership.
Customers want to know that their interactions with a firm will be positive and convenient. Customer service influences:
Some businesses stand out by constantly offering excellent customer service. When a customer decides between competing enterprises, one company's greater reputation for pleasant and helpful service might be crucial.
Buying the appropriate product is critical to customer happiness. By answering inquiries, offering information, and making recommendations, customer service strives to assist customers in making satisfying purchases.
Especially with online shopping, customers sometimes require assistance in placing and tracking purchases. Customer service strives to make delivery convenient and quick.
If consumers have difficulties with their items, they hope that customer care will assist them in returning the item and replacing it or resolving the issue.
Customer experience in general:
A business may employ customer service actions to exceed expectations and leave a positive impression on customers. For instance, a customer may buy a pair of pants online and get a free shirt that matches them, along with a message thanking them for their purchase.
How to manage customer service reviews
Due to their involvement in your company, your customers want to be heard. Then, how do you maintain the bond?
Pay attention to what they say.
React appropriately.
Adapt your company procedures in response to criticism.
Continue offering chances for audience participation.
Let's go a bit further to learn how to handle positive client feedback. Learn how to use these tactics:
Reviewers can serve as social proof
"Social proof is the concept that customers modify their behavior based on what others do [or say]."
What does this have to do with customer service reviews? Customers pick your brand or the brands of your rivals depending on customer comments on your website.
Customers are now:
Looking for additional reviews.
More reviews are being filtered.
Expanding reviews by clicking.
Reading over the full review.
Bottom line: Using customer service reviews as social proof may significantly alter the market's impression of your brand.
Post customer reviews online everywhere
'Everywhere' could be strong. The key message is to seek chances to submit client testimonials on both traditional and digital marketing platforms. It's more vital to use marketing channels that are compatible with the services you provide and your target market:
Your website
Email campaigns
Better Business Bureau
Social media sites
Brochures
Customer review sites
Landing pages
Flyers
Google My Business etc.

Build a Review Tab or Widget on Your Site
The review widget shows reviews on your company's website to increase consumer trust, conversions, and SEO. Widgets can take the following form:
Widgets allow you to show relevant, glanceable customer evaluations that capture the reader's interest right away. Widgets may be placed anywhere on your website and designed to blend in with the site's style and appropriately reflect your brand.
You may also add animation to widgets. Consider including a scrolling widget that rotates various customer evaluations. You may also create widgets to pull reviews from other websites and update them in real-time on your website.
Don't Ignore Negative and False Reviews
Negative reviews are challenging to take. They may take the wind out of your sails. They may be aggravating, especially fake reviews or rants. However, whether you like it or not, your business needs negative feedback. Here's why:
Customers might anticipate worst-case scenarios related to your company.
Too many good evaluations may be fraudulent or contrived.
Negative reviews allow you to demonstrate your concern for your clients.
Negative reviews provide an opportunity to re-engage dissatisfied consumers.
You learn about your target audience's limits.
Most importantly:
If your company never receives bad customer experience feedback, it will never grow. Dissatisfied customers push you to take a hard, honest look at your company, brand, goods and services, procedures, relevance, customer service, and market position.
How to manage customer service reviews with QuestionPro Cx Reputation?
CX reputation is social media reputation management software that allows you to listen to customers, respond to reviews, and enhance online reputation score of your profile, which can help in customer service reviews.
CX Reputation offers your team to cross-post and reply to comments across major public reviews and social media platforms while collecting and analyzing feedback using AI sentiment analysis and a real-time analytics dashboard.
CX Reputation includes:
All your reviews are in one place.
Track engagement metrics and follower counts.
What your customers are saying about your brand right now.
Why CX Reputation?
With the following features, you can get more out of customer reviews:
Sentiment Analysis: Knowing how your customers feel about your brand is important. When combined with AI, Sentiment Analysis can quickly discover, evaluate, and resolve any issue.
Real-Time Dashboard: With chart kinds and labels, you can easily view your company's reputation in one spot. Data may be tracked and filtered to get precise outcomes.
Reply to reviews: CX Reputation will respond to each remark, post, or review. You may also activate automatic review translation so that you can respond regardless of the language of the review!
Security & Compliance: For worry-free social media reputation management, CX Reputation complies with federal and local standards like GDPR, HIPAA, CCPA, FEDRAMP, Section 508, and others.
Organize your reviews: Make better use of your customer's feedback. You may import/export reviews, monitor, team assign, manage, and filter all reviews with CX Reputation!
Powerful Integrations: Integrate with key rating sites and social media platforms to simplify viewing and responding to reviews!
Conclusion
Customer service reviews summarize the comments and ratings offered by consumers concerning a company's customer service.
This can include positive and negative evaluations based on service speed and efficiency, customer service agent friendliness and professionalism, and overall satisfaction with the service received.
With QuestionPro CX Reputation, you can improve your brand's perception and trust. The social media reputation management program allows you to listen to your customers, respond to reviews, improve your online profile, and much more.