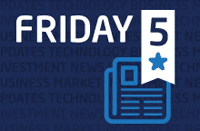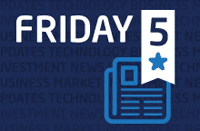 We're starting with the best, most important topic – Moms. Ok, it's slightly broader than that – women. Mothers take care of us, let's make sure we're taking care of them in return. And for those who aren't moms, you are still inspiring men, women, and children the world over with your lives. So, while we are including the normal 5 articles, please give some special love… or I mean, attention… to this first one.

Committing to take care of our women – Research on Global Markets blog
This weekend, Mother's Day is going to be celebrated in the United States. This article looks at research about women's health issues around the world. The world has seen advances, but there is still so much more to be done to care for the women around us.
How to beat the top five excuses for not improving your government agency's customer experience – Forrester Blog
I started my market research career working for a company that has held a contract to run a government national laboratory, so anything about the intersection of market research and government catches my attention. Here: battle the excuses that are often given for why a government agency could never improve their customer experience.
Using traditional market research techniques? You should. – Research Access
Traditional market research techniques seem to be going by the wayside, except they really aren't. I love the fact that this article mentions something I've mentioned in trainings before: use multiple methods to field your studies for better results than if you just used one method to gather data.
Why marketing doesn't always get the research it needs, but usually what it deserves – Greenbook Blog
It's a harsh-sounding title, but it has truth to it. I think the message here doesn't apply only to the marketing department, though. If you have ever received market research information that made you wonder why on earth you paid money to be told information you already knew, you'll want to review this article for some advice on what might be going wrong.
Jeffrey Henning's #MRX Top 10 – Greenbook Blog
So, I know this one is another curation of stories, but I thought it was worth including here because I love the fact that it looks at what is currently trending on Twitter in the world of market research. Check out what Jeffrey Henning found was hot in the twitter-sphere last week!