Merry Christmas to everyone who is celebrating!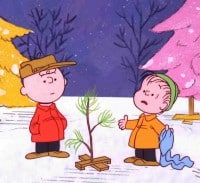 Whether you celebrate the day or not, it's funny how this time of year highlights a feeling or state of mind; one of reflection, gratitude and goodwill.  In that spirit, here are a few quotes and thoughts to ponder on this day.
"Christmas is not a time nor a season, but a state of mind. To cherish peace and goodwill, to be plenteous in mercy, is to have the real spirit of Christmas." — Calvin Coolidge
"He who has not Christmas in his heart will never find it under a tree." — Roy L. Smith
"Maybe Christmas, the Grinch thought, doesn't come from a store." — Dr. Seuss
"The main reason Santa is so jolly is because he knows where all the bad girls live." — George Carlin
"Christmas waves a magic wand over this world, and behold, everything is softer and more beautiful." — Norman Vincent Peale
"Christmas is the season when you buy this year's gifts with next year's money." – Author Unknown
"Love the giver more than the gift." – Brigham Young
"I will honor Christmas in my heart, and try to keep it all the year." – Charles Dickens
"When we were children we were grateful to those who filled our stockings at Christmas time. Why are we not grateful to God for filling our stockings with legs?" – G.K. Chesterton
"A Christmas candle is a lovely thing; It makes no noise at all, But softly gives itself away." – Eva Logue
"May Peace be your gift at Christmas and your blessing all year through!" – Author Unknown
No matter how you spend these last few days of the year — may they be filled with joy, health and happiness!