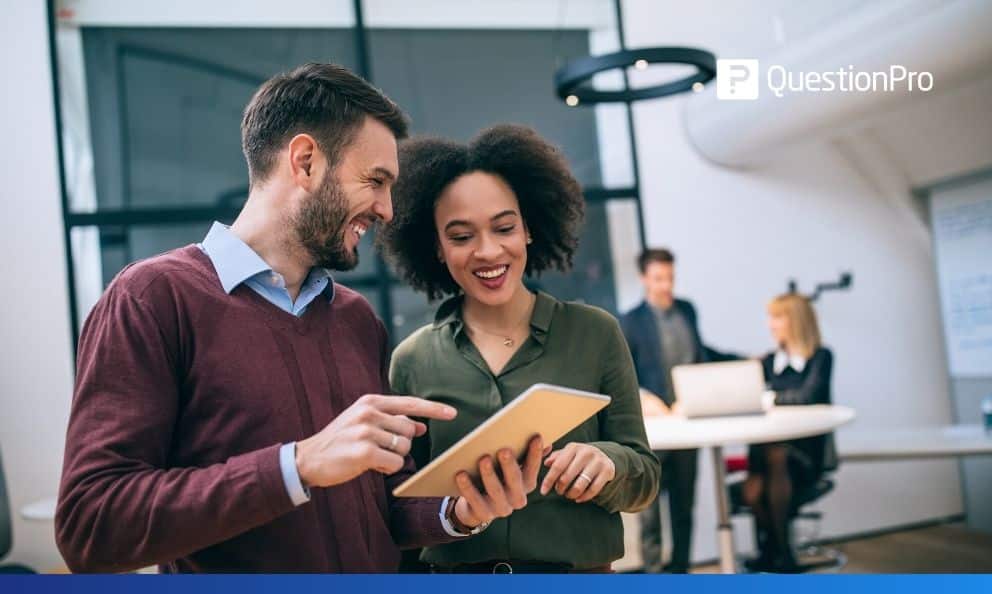 Customer satisfaction (CSAT) is crucial for any business to succeed and should be at the core of your business strategies. Customers dissatisfied with your products or services are a high churn risk and consequently, business revenue. It is important to measure your customer satisfaction levels continually and look at improving those scores by acting on customer feedback. This holds true across all touchpoints, for it could be anything in the customer journey that could stand in the way of great customer experience and customer satisfaction.
Essential 20 customer satisfaction (CSAT) survey questions
CSAT surveys play an important role in gauging how happy your customers are with your brand. Conducting routine CSAT surveys is essential to understand where areas of improvement lie. Here are 20 essential customer satisfaction survey questions that need to be part of your CSAT questionnaires.
Demographic questions
Demographic questions may seem annoying or boring, but they are important to know and understand your customers. It helps with customer segmentation, which is necessary to identify and uncover patterns, trends, etc. The number of demographic questions would depend on the type of study or research you are conducting. Consider making some of these questions optional or provide options such as 'rather not say.'
1. What is your age?
2. Where do you live?
3. What is your marital status?
Asking questions about your product or service lets you know how useful they find it. You can find if your offerings meet customer's needs and requirements or not. If not, what further refinements or improvements can be made. You can include the scales, multiple-choice, single-select questions to understand customer feedback. To get more insights, you can use open-end text questions where customers can point to specifics.
4. Rate your happiness for the product or service your purchased?
5. What do you like most and least about the product?
6. What can we do to improve the product further?
7. Based on your experience and usage of the product, would you repurchase it?
Support and service questions
Great customer service is a must for it can make or break your brand. Poor customer service affects customer experience, and customers talk about poor experiences to their colleagues, friends, and family and now online on social media channels hurting your brand reputation.
A recent study suggests Americans are willing to pay up to 17% more to brands that provide stellar customer service.
8. Kindly rate the quality of our service, on a scale of 1 to 5.
9. Are you satisfied with the service of customer success representatives?
10. Do you find our customer service reps knowledgeable of the product?
11. Do our customer service representatives make you feel valued as customers?
12. How could we make our customer service better?
User experience and website questions
Having a website that is easy to navigate, looks great, and contains all necessary information is essential to have for all businesses today. Websites need to have chat support to seek help should they need it, all relevant contact information, and easily accessible product information.
13. Kindly rate your experience using our website and app?
14. Was it easy to find what you were looking for on our website?
15. Would you recommend any changes to our company website?
16. Were you able to find product information on our company website?
Competitor questions
There will always be new players and competitors in the market, and you need to know how you can outperform them. Using these questions in your CSAT surveys, you can see what new competitors have entered the market, know potential customers' most preferred brands, understand key product differentiators, etc.
17. What were the other brands/options you considered before buying our product?
18. What would you say made you choose our product over our competitors?
19. Concerning other available options in the market, would you say our product is better, worse, or at par with others?
Additional questions
These questions are ideally open-end text questions designed to get more information from your customers about your product, competitors, raging issues, etc. These questions are also great in getting ideas and suggestions for improving your existing products, developing new products, etc.
20. Would you like to provide any suggestions or recommendations for us?
Importance and benefits of conducting customer satisfaction (CSAT) surveys
Now that we know which questions need to end up in your CSAT surveys let's look at the importance and benefits of using customer satisfaction questionnaires. Here are 5 key advantages of online CSAT surveys.
LEARN ABOUT: Social Communication Questionnaire
1. Uncover patterns and trends
When you survey your customers, especially continually, various patterns and trends will emerge. You can study these patterns to understand how your customer experience (CX) and customer satisfaction (CSAT) levels are doing. Shifts in CX will be more visible due to the direct correlation between CX and CSAT. Using CSAT questionnaires is just one step in the CSAT measurement process. It would be best if you tried various A/B tests to gauge your response rates, survey completion rates, delivery rates, etc. CSAT questionnaires are a great way to measure changes or effectiveness of any new customer strategies or processes that you may have adopted.
2. Boost communication
CSAT surveys are an excellent way for your customers to comment about and rate your product or services. It is an excellent opportunity to know what more features or addition could make it better from your customers. Their feedback will provide necessary insights into new product development as well. Even if customers are dissatisfied, it is ideal to hear from them before switching to another brand. You can work on aspects that could arrest attrition. A recent study suggested that 96% of a brand's dissatisfied customers leave without writing or complaining.
3. Decrease acquisition cost
A recent survey conducted noted it is 16x more costly to cultivate a long-lasting business relationship with a new customer. When you communicate with your customers, you get to know what they want and need and help improve your products and services. This helps in retaining customers. Loyal customers save organizations a lot of acquisition costs. It is cost-effective to retain customers than to acquire new ones.
4. Decrease customer churn
Satisfied customers trust your brand and remain loyal to it. This has become much harder nowadays, with so many competitive products and services. If you are customers are satisfied, they will not leave. If they are not, they will switch to your competitor in the future, if not right away. Conducting CSAT questionnaires ensures you know your CSAT scores, and measures need to be taken to ensure satisfaction levels are high. This helps in containing customer churn.
LEARN ABOUT: Product Survey Questions
Tips to remember before asking customer satisfaction questions
1. Gather actionable insights
Customer satisfaction questions aim to gather actionable insights to help refine your customer initiatives and elevate customer satisfaction and experience. Customer responses are only going to be as good as your questions. So it is crucial you ask the right questions relevant to your research focus. Start by defining an aim for your survey and then design the questionnaire accordingly for the best results.
2. Stay away from leading questions
Avoid using leading questions as they may look suggestive and dishonest and may put off your customers. Also, you run a considerable risk of getting skewed results. It may not be intentional, but, ideally, you check your questions before sending them out. Also, remember not to make any assumptions. Ask 'Did we resolve your issue?', followed by 'How quickly?'. Many surveys directly assume an issue was resolved and ask about the turnaround time. Do not make the same mistakes.
3. Frame questions to close gaps
Understand from customers what you could be doing better, be empathetic and good listeners. Once you have their feedback, act on it. Your customers will appreciate you more and also build trust and loyalty. Let them know what changes you made from your last interaction or survey and present some numbers. Your loyal customers want you to succeed, let them help you outperform your competitors.
4. Survey all transactions
There are several touch points that your customers might use to interact with you. This could be through your website, app, physical store, etc. Each interaction is vital for they are engaged in a transaction. Design your questionnaire to ask them about their specific interactions, their experience, and how it can further be improved. Gathering information on individual interactions will give you valuable insights into consumer service and make front line support more efficient and effective.
LEARN ABOUT: User Interface Survey Questions
Customer satisfaction surveys: What are the various types?
Your research focus will determine what types of CSAT surveys you will run. Read about the various types of CSAT questionnaires in our recently published article.
Make sure you use these questions in your CSAT surveys to maximize impact and gain key customer insights to improve your customer initiatives and processes.
QuestionPro offers some of the most advanced customer experience tools available. Gain valuable insights into your customers' thoughts and feelings using QuestionPro CX software today.