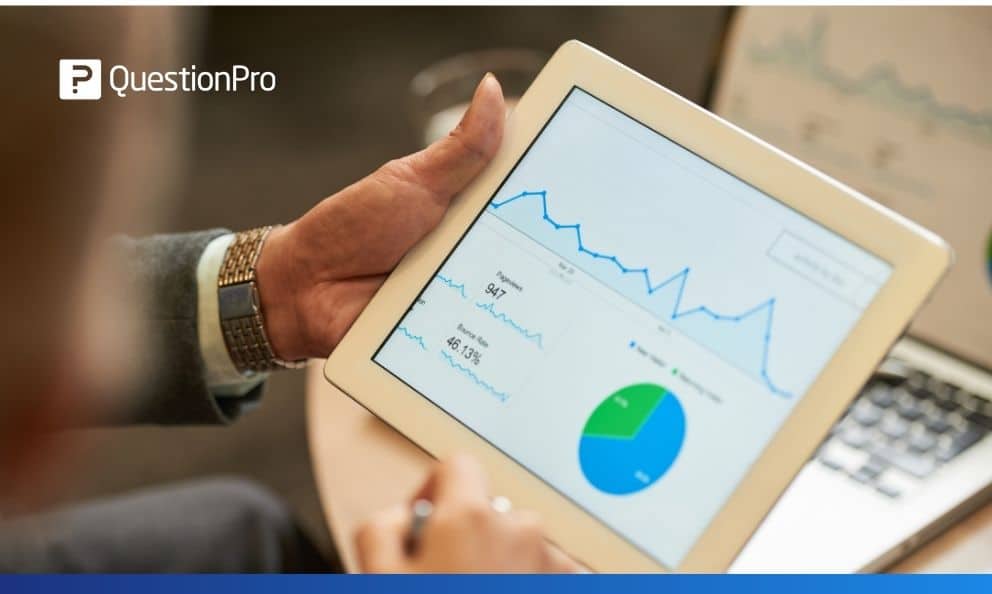 Market research, including customer research and employee research, has lately seen a massive shift in trends and the way research is conducted. Businesses face the colossal task of conducting faster research while maintaining high data accuracy within a limited time. Organizational growth is almost impossible without high-quality research. In our endeavor to provide you with the best tools and techniques to conduct advancing research, we develop solutions that no research tool offers you. QuestionPro's research license gives customers the fuel to drive their insights process smoothly.
Choose a Forsta alternative – the six main reasons
Research is fun and straightforward when you possess the correct tools. It gets even better if you receive timely support at every stage. Here are the top reasons to choose an alternative to Forsta for all your research needs.
Excellent customer service:

We take pride in serving our customers and keeping them satisfied. Our highly knowledgeable support team is available 24/7, 365 days a year via phone, chat and email to ensure customers never face roadblocks. Ask us anything to do with research, and we'll guarantee to assist you with solutions within minutes. Speak to our experts for tips and tricks to use the tool more efficiently. We support you continually throughout your research journey.

Simple to use software:

QuestionPro provides a simple yet intuitive UI that lets you easily create powerful surveys. Forsta has a comparatively difficult platform to understand and get a hold of. Designing even simple research surveys may become a complicated affair. Powerful yet easy-to-use software is the need of the hour. Researchers need to set up logic like branching and skip, and setting them up can get pretty tedious. Surveys of today have evolved, and researchers expect a robust platform. Our different survey functions are easily accessible to researchers within the platform. Readymade survey templates help you create intelligent surveys quickly. Distribute your study to our 22+ million strong global audience panel or simply create a research community for faster insights. Integrated functionalities to set up rewards will help boost response rates and decrease response collection times.

Research-focused customized solutions:

Every research study has different needs depending on various factors. A good research tool must be reliable enough to collect actionable research insights. QuestionPro provides tools to run multiple research initiatives like EX and CX studies, trend analysis, NPS campaigns, dropout analysis, gap analysis, and a lot more. Our solutions will fit all your research needs. Run more than simple, basic surveys. Build customer communities to conduct qualitative and quantitative research. Our Communities platform helps you with different tools to keep your community engaged so that you always receive unparalleled responses.

Greater ROI: FocusVision and Confirmit merged to create Forsta. The former two have been known to be quite pricey when looking at the whole research package. We at QuestionPro offer you 35+ different question types to help you probe your respondents better. Our solutions are flexible and tailored to meet the needs of our customers. You can create surveys for every scenario with this user-friendly tool. Spend less time figuring out the tool and more time actually benefiting from using it. If in doubt, our customer service desk is always ready to give you expert advice, 365 days a year. Dive into and understand data with our extensive dashboard. Gather more profound insights to make informed decisions.
Tool for everybody:

Everybody from small-medium businesses to large organizations, and from nonprofit organizations to academic institutions, manufacturers, and retailers conduct research. Their research needs are varied, with diverse complexities. QuestionPro's research tool wears many hats and fits all high-level research requirements. Even though it can handle complex research activities, the tool offers ease of use to novice researchers, enabling them to conduct reliable research. Build small or large-scale research communities for continuous discovery or tap into our proprietary audience panel and access 22+ million global respondents with ease. 

Longitudinal research: While QuestionPro specializes in longitudinal research tools, Forsta is not advanced enough to support longitudinal studies, and this is an important reason to switch over from Forsta. It's a must for businesses to track the changing behavior of consumers along with their satisfaction levels and attitudes. Forsta lacks longitudinal tools, which is one of its most notable drawbacks. QuestionPro helps recruitment of participants to research communities for longitudinal studies so you can closely track their attitudes. After all, using a tried and tested software makes a lot of sense, especially for long-term research. 
QuestionPro proves to be better than Forsta, not only to expert researchers but also small-time, novice researchers. Intuitive inbuilt dashboards, along with data-segmentation, filtering, and handy data export facilities, prove QuestionPro to be the perfect alternative to Forsta.