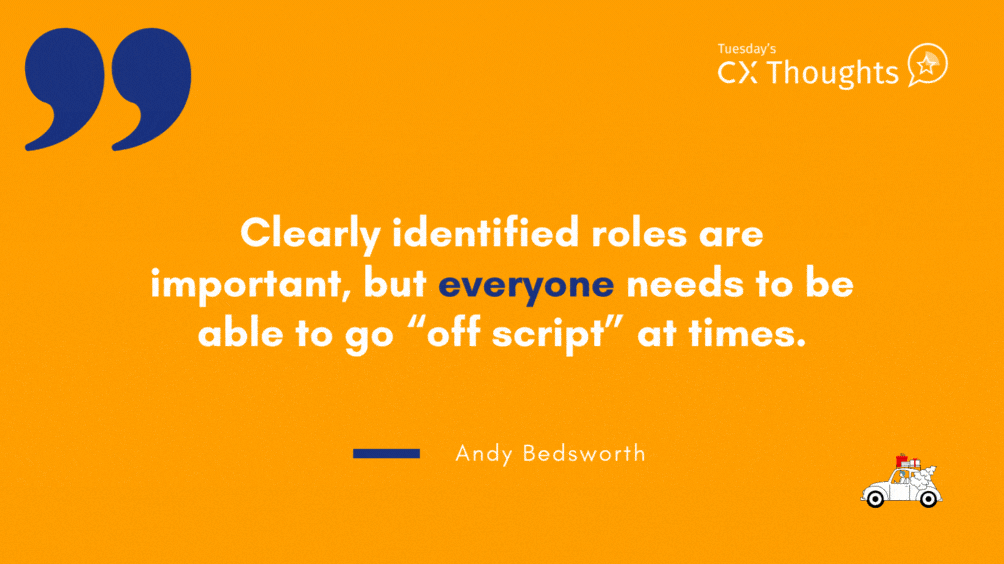 Recently, there was a recall on my vehicle for the airbag system. Apparently, a few owners of my vehicle were adjusting their radio and inadvertently triggered the passenger-side airbag to deploy. Just imagine if you're on a date and you're trying to dial up that perfect romantic song to the end the evening and BOOM! You give your date two black eyes and a broken nose instead of a goodnight kiss.
I'm exaggerating. I'm not sure what was wrong with the airbag unit but it was being recalled. By the way, does anyone make out in cars anymore? Am I dating myself?
Back to the customer experience story. Like a lot of people, I ignored the first few communications I received from the manufacturer to get my car fixed, but at one point, a red trouble light was illuminated. The light icon looked like an airbag and I thought, "Ok, it's time."
The recall repair event all went very smoothly. I made an appointment, dropped the car off, the car was fixed at no charge. When I picked the vehicle up, the red light was gone. Ah, serenity.
Did you get it fixed here?
A few days later, however, the red airbag light came on again, so I did what most do. I cursed, "Those @#$ing guys!" and drove back to the dealer.
When I pulled into the service lane/department, there was NO OTHER CUSTOMER in there. Please keep track of this little fact.
The junior service guy came up to me and I ripped through my history quickly: recall announcement then airbag trouble light then recall repair then trouble light off then trouble light back on.
I finished with, "Can you please check the car out because it seems the airbag repair was not done properly." The service guy asked: "Did you get it fixed here?"
Right there, I'm aggravated. Why ask that question? The rest of the exchange got worse:
Service guy: Did you get it fixed here?
Me: Yes
Service guy: Do you have your service receipt?
Me: No, but you can go look up on your computer and see that I was here.
Service guy: Can you leave the car with us?
Me: Yep, that's why I'm here.
Service guy: Ok our half-hour minimum is $90 for a technician to look at this.
Me: Why am I being charged so you guys can figure out what you did wrong?
Service guy: Just because the airbag light is on doesn't mean there is a problem with the airbag. It's probably something else.
One or two lessons learned from this experience
Here is my first point: when dealing with customers, it's important to process what you say to a customer…like a customer.
If it sounds absurd to you, then don't say it, even if you are correct. Period.
In this case, the service guy was right. I did a little research on the topic and the airbag trouble light can actually can go on if there are other problems with the car, but for the love of all that is sane, why would you tell a customer that?
Especially a customer that just got their airbag repaired. It should be obvious that comment will start a fight, but often employees are so drilled on policy, they lose sight of what it's like to be a customer.
Back to the story. The whole thing blew up. I argued my case with the junior service guy, which got me to the senior service guy which got me to the service manager. I've now got 3 employees arguing with me about collecting $90 for what could very easily be the dealership's fault. Waste of time anyone?
Their position is that it will take a half hour to diagnose the problem. Because I know a little bit about cars, I challenged them, "You guys have a do-hickey that you could hook up to my car right now and you could see what the trouble light means in seconds."
I know this because many auto parts stores will do this for free, which is something to consider the next time you get a light on your dashboard.
The three of them exchanged "[email protected]#!-is-this-guy?" stares for a moment. Then sanity prevailed. The senior service manager got the diagnostic tool and determined we were both correct: the car had a problem with the airbag and an additional unrelated problem.
Finally, we started a rational conversation.
Here is my second point: clearly identified roles are important, but everyone needs to be able to go "off script" at times, especially if you're sitting on your a$$ not doing anything. Remember, I was the only customer in the service lane at the time.
What else better do these guys have to do? Sometimes, however, employees are so narrowly trained, they either can't or are not allowed to go "outside their swim lane."
The result is 3 employees arguing with me for 10 minutes about what the problem might be instead of taking 2 minutes to determine what the problem actually is.
If there is a long line of customers, I understand service writers cannot diagnose problems, but when the service lane is empty…why not?
Looking to deliver an exceptional customer experience with QuestionPro CX? Discover more about how to delight your customer at every touchpoint and turn them into brand advocates.
Sign-up for your free trial now