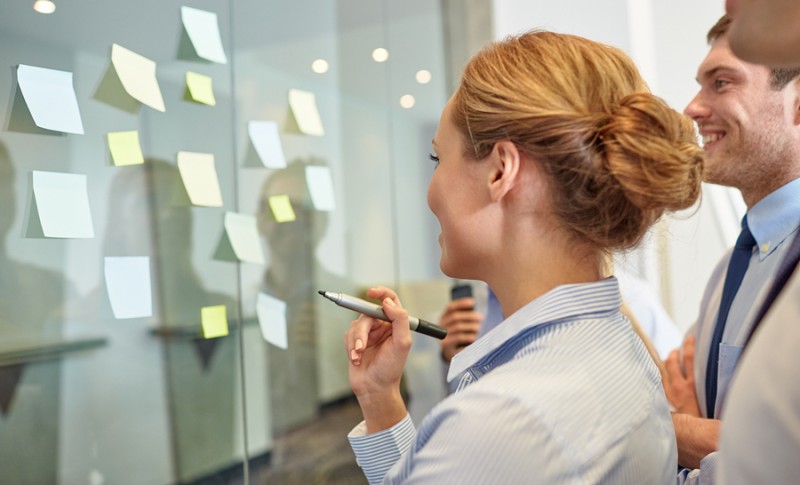 If you're like me, then you're probably only using a handful of QuestionPro features.  It's like you learn the basics and then picking up and applying a new feature seems like too much trouble.  But there is one feature that is really worth your time in learning — especially if you're looking to build stronger relationships with your customers or audience.  This feature is called custom variable mapping.  I know – it sounds scary, but it's surprisingly easy to implement and will really set your surveys and reports above the rest.
3 Ways that Custom Variable Mapping will Improve Your Surveys
QuestionPro has had this custom variable feature forever.  Don't let the technical name scare you, custom variables are actually a fantastic way to simplify your surveys in two ways;
First, you won't have to ask your respondents questions that you may already have the answers to in your customer database such as: name, company name, title, sales volume, products purchased or even their last transaction date.  This data can be really useful for your segmentation and reporting efforts.
Second, you'll be able to personalize your invitations in a way that will leave your customers and respondents feeling like you really know them and how they do business with you.
Third, you reports and analysis will be much more valuable a tool to make marketing decisions.
When to use custom variable mapping
Custom variable mapping is ideal when you are doing customer research.  I first started using custom variable mapping with a client who was trying to find out which of their customers were most satisfied with their service, and which customers were falling through the cracks and what they could do it help keep them on board.  Here is what we did.
Before you begin working with custom variables, you need to know that the first custom variable field; "Custom Variable 1" is always the respondents first name.  So in your spreadsheet you want to make sure that the first column is their email and that their first name is in the custom variable 1 field.  This allows for easy personalization. (More on that later).
We wondered if customers who used our service a lot might be more satisfied because they had a lot of experience with our system and process.  To test this out, we pulled a report that tallied how many interactions or transactions they ran each year.
When we created our spreadsheet that would upload the customer emails and names, we added a custom data field called "Number of transactions" and inserted those totals there.
Another possible variable that might impact the customers' experiences was their total dollars invested with us.  We wanted to know if the dollar amount invested impacted their satisfaction score in any way.  We honestly didn't know if people who had more invested would be more satisfied or less satisfied or maybe it didn't have an impact at all.
The last thing we added to our custom variables was the actual transaction type to see if that had any correlation to their level of satisfaction.
Increase response rates by using personalization
Another really powerful thing we did with custom variables is to use them to personalize the survey invitation.  As I mentioned above, we put the respondents' first name in the custom variable 1 field.  But there is so much more you can do!
Because we were running these surveys weekly, and because we wanted to measure our customers' satisfaction level with a variety of transactions, we were able to actually reference their latest transaction in the invitation. This helped the respondent get a firm context on exactly what the survey was about and made sure that they were rating their satisfaction with a particular transaction rather than their overall experience.
If you're wondering how it turned out, I can tell you that our response rates were in the 90% and above range!  My client was THRILLED! Here are some more tips on how to write great survey questions.
Custom variables make reports easy to read
But the real benefit of using custom variables is how easy it us to analyze data and pull together reports.
The custom variable name will be used instead of "custom1, custom2" so that you can easily identify exactly what your variables are.
Another fantastic benefit of custom variables is the ability to create segments of data.   To do this, you simply click on the report tab and create a custom data filter: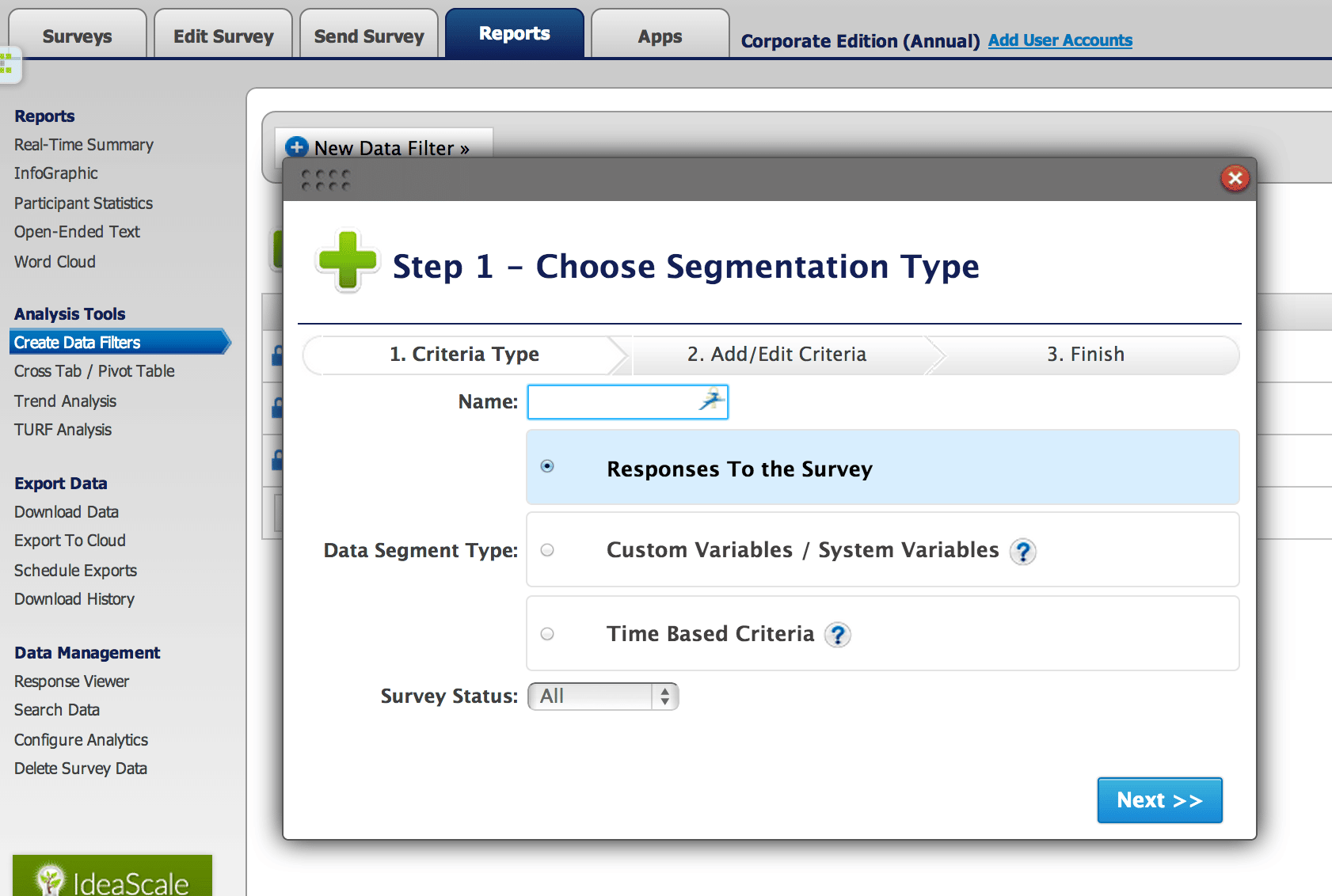 This is the feature we used to create segments of customers by dollar amount, number of transactions and transaction type.  And all of this analysis was done INSIDE of QuestionPro!  Look Mom — no fancy or expensive statistical analysis tools!
Hopefully, this has given you a little primer on how to get started using custom variable mapping in your next survey!  If you need more help, just reference this helpful tutorial.
Have you been using custom variable mapping?  Tell us how you've done it and how it's helped you!