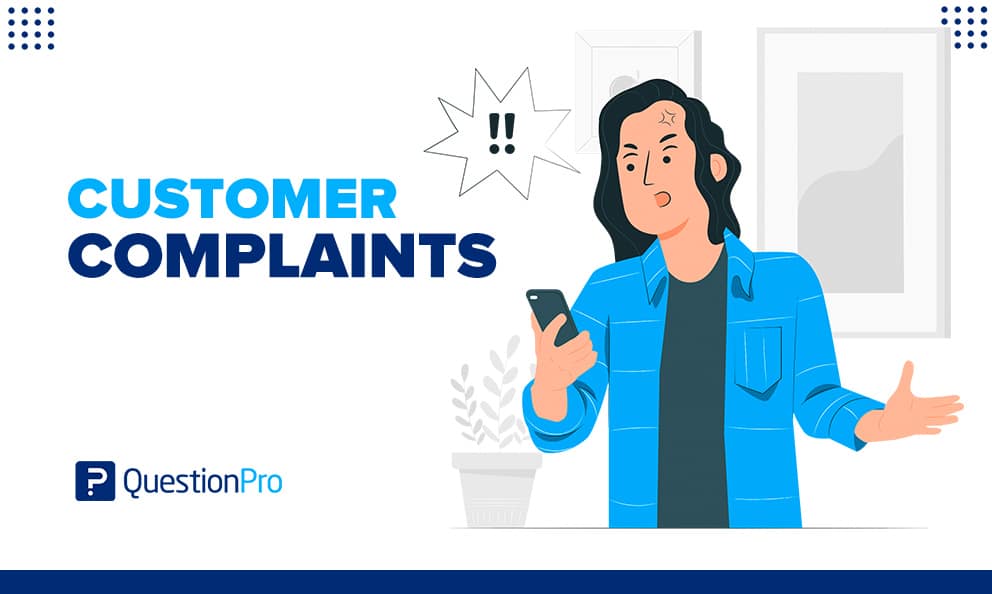 Customers may be supported in various ways when they voice their opinions, such as an issue with a product or service offered by a business. Effectively handling complaints may help a company retain more clients, preserve its good name, and determine methods to enhance client interactions.
It's critical to comprehend the complaint forms if you operate in customer service so that you can effectively respond to consumers' requirements. This blog explains the value of resolving customer complaints and offers a list of a few different sorts of complaints along with solutions to handle them successfully.
What is a customer complaint?
Customer complaints are bad customer experience statements regarding a business's goods, services, or customer assistance. They often happen when clients' expectations aren't satisfied. Customers may express dissatisfaction for various reasons, including receiving the incorrect product size, spending hours on hold, running into technological issues, and many more.
Typically, this kind of client feedback is sent directly to the company by email to the support staff, a survey, or a feedback form. However, sometimes clients may air their grievances in open areas like social media, neighborhood discussion boards, and online review sites.
Suppose a customer is given the proper solutions to those problems. In that case, it satisfies them and makes them happy with the service they have received from you. There is a ninety-nine percent chance that a customer will do business with you again if the customer's problems are correctly addressed.
People prefer to talk about their problems in public now that the internet is everywhere.
Customer complaint types
Customer complaints are often an unavoidable part of running a business. Complaints can also help you learn more about your customers, which is important for running a successful business.
Let's find out what type of complaint a customer can have.
Product or service.
Customers might complain about a company's product or service. A customer may say a product is broken or doesn't work as planned. When this happens, record the customer's complaints well. This information may assist your company in enhancing its products and services.
Time spent waiting
This issue may arise when a client calls a company and has extended wait times. It may also happen while a person waits in line for service, like at a restaurant table. If a consumer complains about the delay, you should acknowledge the time. If possible, explain the wait duration to the consumer.
Delivery
Online businesses often send products to clients. When a company delays a product's delivery, customers may complain. Sometimes the postal carrier delays delivery, not the company. When this happens, you may check the package's tracking and reassure the customer. If the carrier misplaced the package, contact them to correct the situation.
Personnel
A consumer may file a personnel complaint if they are unhappy with an employee. When a consumer complains about an employee, ask for details. If they don't know the employee's name, ask for a description based on their communication. Apologize to the frustrated customer. Assure the customer that you'll talk with the employee.
Online
Suppose a customer makes a public complaint on a forum or social media site. In that case, many people may notice the complaint and address it promptly. Ask for the customer's contact information and provide yours, including your name, phone number, and email. If you find online feedback, contact the individual to address their issues.
Continual
To preserve consumer confidence:
Handle issues immediately.

Ask for inquiries to find the problem's cause and a solution.

Many customers report that a product's missing parts. Continuous complaints arise when one or multiple consumers complain repeatedly.
In that case, a manager may stop selling it until the problem is resolved.
Communication
Miscommunication may lead to customer communication complaints. This misconception might happen when a client communicates with an employee or misinterprets a company's marketing, such as an ad. When communication issues come up, identify the cause so you may find a remedy.
Ways to handle customer complaint
Taking the lead in solving customer complaints can help you keep customers and make necessary changes to the way your business works.
The required actions you may take to address consumer concerns are listed below:
Consider the complaints.
The first step in responding to a customer's complaint is listening attentively. Active listening, including eye contact and comments, shows the consumer you care about their problem. Carefully listening to the issue might help you choose the best line of action.
Apologize to the customer.
Responding to a customer complaint also involves apologizing. If a consumer complains, apologize. Respond to bad reviews to retain your company's image. Apologizing helps you connect with the consumer before offering a solution.
Engage in inquiry.
Asking follow-up questions helps you better comprehend a complaint. You might ask the consumer for instances to help you understand the concern. Try to get to the bottom of the problem to enhance your organization.
Come up with a fix.
You may develop a solution after listening to the complaint, apologizing, and asking follow-up questions. Provide the solution and answer any inquiries. Make sure they know how to reach you.
Make sure the solution is effective.
After offering a solution, make sure it works. Contact the consumer to confirm that the strategy worked. This might build your consumer connection and demonstrate that you care.
Thank you, customer.
Also, thank the customer for their input. Thanking the customer might finish the encounter positively. This might build client loyalty to your organization.
Keep track of the complaints.
Complaints and solutions might help you uncover trends and enhance your organization. Improving these areas may help you prevent complaints and enhance customer service. If you solve a complaint, record it.
Learn About: Complaint Resolution
Conclusion on customer complaint
Ultimately, not all customer complaints will be handled to the consumer's satisfaction, and some customers may still leave angry. However, minimize these occurrences when you can. If you can't solve their problem due to system restrictions or another circumstance, acknowledge their discontent and explain what you're doing. It's up to you to provide a fantastic experience.
QuestionPro CX provides real-time data on consumer interaction and behavior. Thanks to this CX management platform, you can see the customer experience from all angles.
Learn how QuestionPro CX may help you boost customer loyalty and get insightful consumer data by giving our customer experience surveys a try right now.