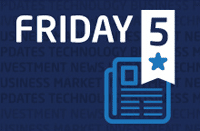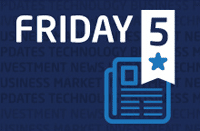 Once again we've scoured the web to provide the best, most relevant light reading for your Friday.
This week we're going to predict the future of UX, show you what 6 billion tweets looks like, solve the debate over whether sharing personal data is good or bad, define qualitative research, and share the origin of statistics. *Phew!*
The future of UX: Perspective from a teacher of next generation's pros — TryMyUI
Insightful Q&A from Professor Guiseppe Getto of East Carolina University answers 5 questions about what he teaches UX students.
Here's What 6 Billion Tweets Looks Like Mapped — Forbes
We're big fans of data here at QuestionPro, we've even been known to data-geek-out once or twice. So when we saw what had been done with 3 terabytes of geotagged tweet data, 'natch' it caught our curiosity.
Personal Data: A Threat Or An Opportunity For Our Industry — Green Book Blog
The debate over the pros and cons of so much personal data out there rages on – and it doesn't look like it's slowing down any time soon…
How do we define qualitative research in a new MR world? — New MR
As the market research industry evolves, some of the terms by which it's defined must evolve too. Here's a dive into what we call qualitative research.
Daddy, where do statistics come from? #MRX — The LoveStats Blog
Want to know where probability sampling and p-values and margins of error come from? Well, Happy Friday!