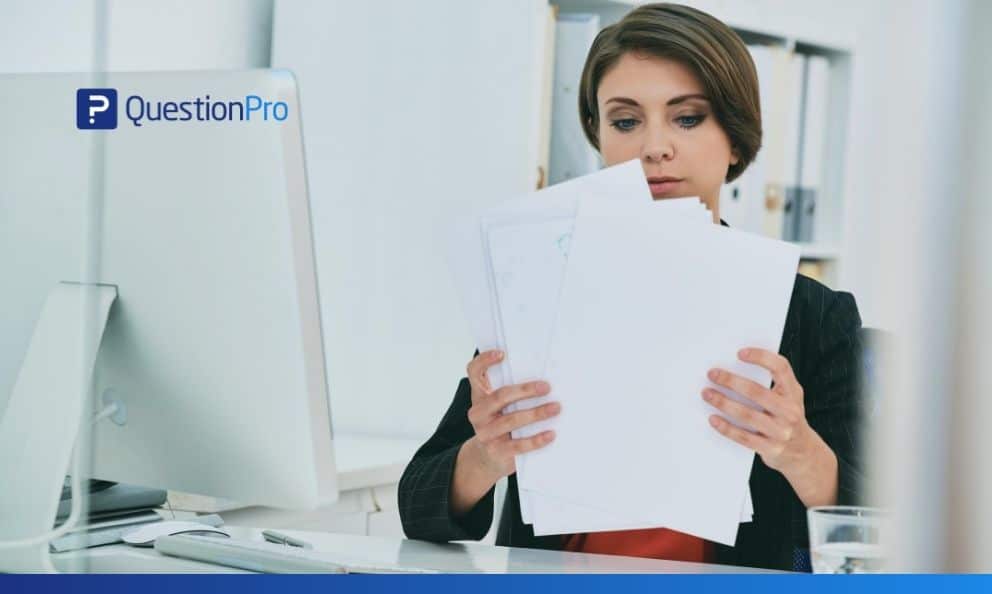 No more surveys!
As a practitioner, I document most of the surveys I come across daily. I have to say; there are many opportunities. If I made a dollar for each opportunity, I might consider a career change. Shop for groceries, an invitation. Eat lunch at a restaurant, another invitation. Get an oil change, call your utility company, stream a movie….you guessed it, more invitations. Are we overdoing it?
Indeed, surveys provide a means for a brand to communicate with the customer. In fact, one of the few convenient channels where a company can "reach out" versus the waiting approach, which usually only happens with complaints. However, sometimes it can feel like everything we do in our daily lives is associated with a survey. Even a stroll in a public park may end up with someone approaching you for an intercept survey.
Why VoC?
The reality is that consumers and customers have more power in the brand/customer dynamic than they ever have. A new brand can show up and provide something new which will shutter another brand. A bad online travel review can shift business to a competitor. Even an innocent social media faux pas can severely damage brand reputation within 48 hours. The customer voice is loud and can be amplified globally with little effort. This is a reason for all the surveys.
A long time ago, before I joined this industry, if you had asked me a question about Customer Experience and Voice-of-the-Customer, I probably would have shrugged it off as the same thing. However, there is a distinct difference between the two that can be difficult for most to understand even after all my time discussing them. First, let's look at Customer Experience as we define it at QuestionPro:
The customer experience definition is simply what a customer thinks of your brand based on the relationship you have with one another. Each time a customer interacts with your business, they build on their existing opinion.
Each time I look at that definition, I notice one thing – there is no mention of surveys. I look at the definition from academic resources, and surveys are rarely mentioned in the first line or two. I'm sure many in the trade of selling surveys have a definition that includes "surveys." However, I'm here to say they aren't wrong. A good CX Strategy will include surveys; the surveys are a key means of obtaining your customers' perceptions. Without surveys, we're missing an opportunity to have a conversation with customers. If you don't have a survey, it is like turning on Do-Not-Disturb on our phones or, for those of us that remember, just taking the phone off the hook so it won't ring.
So one might be inclined to think surveys are the only way to understand the customer, but that is where a Voice-of-the-Customer strategy becomes important. While it is important to measure customer touchpoints to understand the customer experience, it is even more important to listen to all the customer listening posts – both inbound and outbound. These listening posts can include support center interactions, social media conversations, and even research – both surveys and focus groups. The key to a great Voice-of-the-Customer program and an improved customer experience comes in planning better. It is much more important to have a plan to convert all this information into actions than it is to select the provider or tool that you'll use to deploy more surveys. If you don't set goals, the data you acquire won't be applied properly. If you don't assess what you already know about the customer, your customer surveys will be too long. If you don't plan, the customer will recognize that you are really just collecting data, not improving value to them. Do this, and they will leave you – no matter your NPS score. Not necessarily today, but when they find a brand that connects with them better on their needs.
Future looking
My main point today, treat your customers as if their voice matters. Make the conversation meaningful, applicable, and on the customers' terms. Be certain to do something with that voice. Don't ask if you can contact them about their problems if you have no intention of doing so. And don't ask questions where your company already knows the answer. If you read me, you know that I'm a proponent of shorter surveys and a simpler approach to understanding the Voice-of-the-Customer. That is why I'm so excited about our rollout of NPS+; it provides a simple approach to survey measurement that can help brands understand where they stand with their customers with the NPS measurement, the approach of using a revenue-weighted NPS to guide the business profitably, guiding innovation and customer co-creation, and understanding the resulting churn that is possible and how to prevent it with root cause analysis. All this with just one question set – a maximum of 8 clicks and an open-end. As we roll it out in September, be certain to connect to see a quick demo of how it works so you can better assess the voice-of-the-customer, not with more surveys, just with more focus.
Next week I'm honored to host two of our clients as we discuss the challenges in understanding the Voice-of-the-Customer in a B2B2C environment. You can register to watch that discussion here and ask some questions on coming up with unique solutions for our clients' needs.