When right is wrong & wrong is right
We've all seen quite a few changes in the last few months. Like most, I see some changes I don't like and some that I do. As someone with an operations mindset, I continue to observe some changes and keep asking myself, "Why weren't we doing this all along?". 
One place we've seen many of these changes is at the grocery stores. For a place that handles the food we consume, our standards have probably increased significantly and aren't likely to go down. A friend who works in customer service for a grocery store near a National Park campground relayed a recent story. Because it is a remote area, it has drawn individuals from more densely populated areas in the hopes of a vacation with fewer risks of the pandemic. Simultaneously, while the local economy never felt much impact, the services at the campground were reduced, which included litter disposal – leaving a pack-it-in/pack-it-out policy in place. For one customer, the solution was to purchase a few items at this local grocer, then ask to throw out two bags of refuse in the dumpster. However, store policy (and economic reality) really doesn't allow for customers to use that single dumpster – otherwise, it would exceed capacity. That exchange turned into a debate that ended with the proclamation of "Next time I'm spending $60 on groceries, it won't be here!". Being from out-of-state, I would assume that to be true. After the customer had departed, the manager went out front, disappointed to find that the customer decided to leave the two bags in a shopping cart in the parking lot. 
Having spent time as a cashier and in customer service for a grocery store chain, I have many stories like this. Back then, I remember the line – which was posted prominently in the employee break room – "The Customer is Always Right!". I was not present for this incident, but I will declare unequivocally that in this case, that statement is wrong, the customer was not in the right, at least with regard to the leaving of garbage in the store parking lot.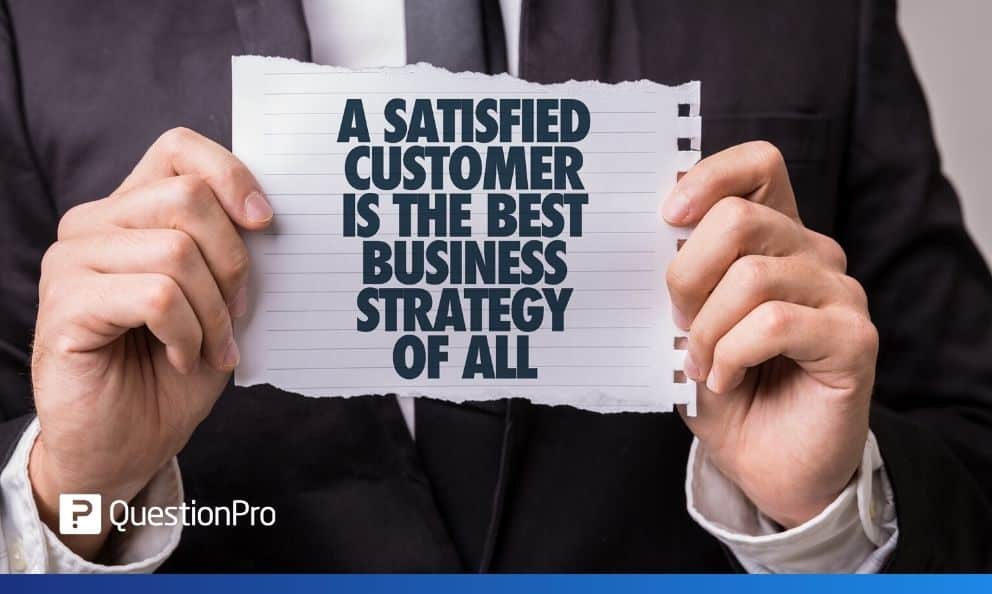 The great customer debate
"The Customer is Always Right", "Perception is Reality" and "Everything Starts With The Customer" are a few of the phrases that I've seen shared throughout the years when it comes to discussing Customer Experience and expectations. However, having been on all four sides of the debate (front-line service worker, management, CX practitioner, and customer), each of these has a varied amount of truth and reality in practice depending on which function you are serving. 
There is the reality that if every customer took their $60 elsewhere, you'd have no revenue and be out of business. On the other hand, if every customer used the dumpster every time they spent $60, your costs would skyrocket, and you'd be out of business. 
A key reason we seek to understand the voice of the customer is to find that balance simply. Recognizing that not every experience with each customer will go right is a reason we have tools for case management. Understanding that not all customers are the same is a reason that, at QuestionPro, we have revenue weighted NPS. We even drive a better understanding of the customer by sharing data in CX dashboards, while also keeping in mind that dashboards also have limitations. 
What does the customer know?
Balance is probably the most important factor in most areas of our lives. The same is true when it comes to customers. If you ask them what they really want, they're likely to tell you they want a better product, delivered more efficiently, with great service and all for free. That isn't as practical as we know, at the same time, we need to listen to the customers' needs. We get feedback all the time in stores and through surveys, but we also can't take every suggestion from customers as business advice. So, where do we draw the line? The simple answer is through the use of customer co-creation. 
Regardless of your point of view on NPS versus CSAT, some basic ideas are similar:
We group customers into those that were pleased with the service, displeased with how they were treated or somewhere in between

We leverage attributes in an attempt at building a model to understand where the service has the greatest impact on overall customer perceptions

Open-end comments are requested to fill in any gaps
While every likely customer has an opinion, some of those opinions may not resonate completely with other customers (never mind the bottom line). That was the driving force behind the development of QuestionPro's NPS+ feature. Two driving elements of this feature are understanding Root Cause and Customer Innovation and Co-Creation. When an idea resonates with enough customers, you have the opportunity to build services and/or products around the idea. This could be towards greater customer satisfaction or, possibly, enhanced revenue opportunities.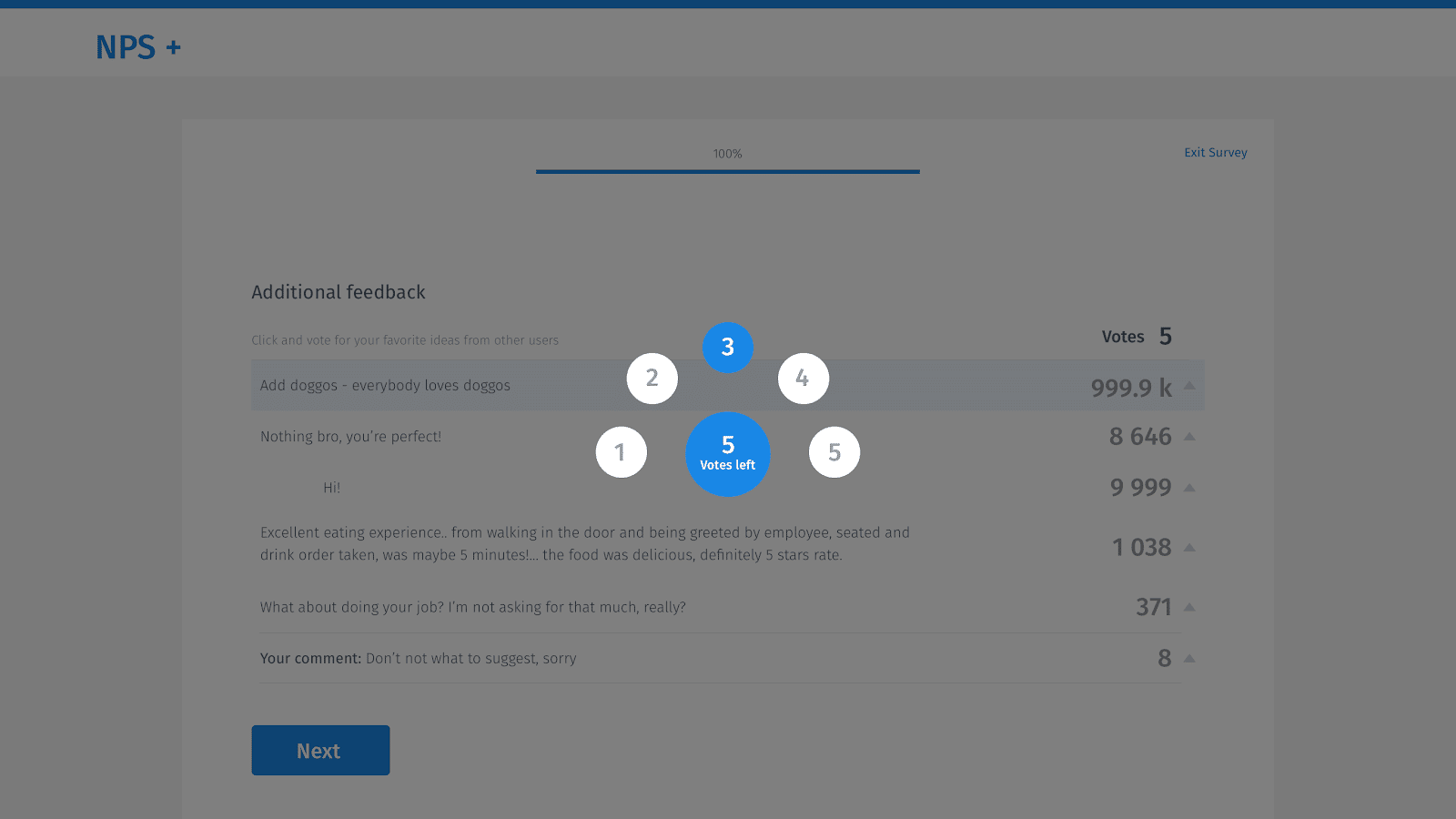 While some good ideas may get left behind, there will always be new opportunities popping up that can support the customer experience. Perhaps even a service where customers can pay a disposal fee upon emerging from their camping trip. I'm sure I know of one customer that feels strongly about that, though I suspect that customer would still churn. 
Keep watching for more information about NPS+. While we are always rolling out new tools, we're updating our Root Cause feature to help better understand the risk of churn in organizations, especially among those that might not be dissatisfied, but not completely happy. If you want to see our NPS+ feature in action, don't hesitate to contact me or you can sign up for a free trial of our CX suite here, just click on the Free Trial button.