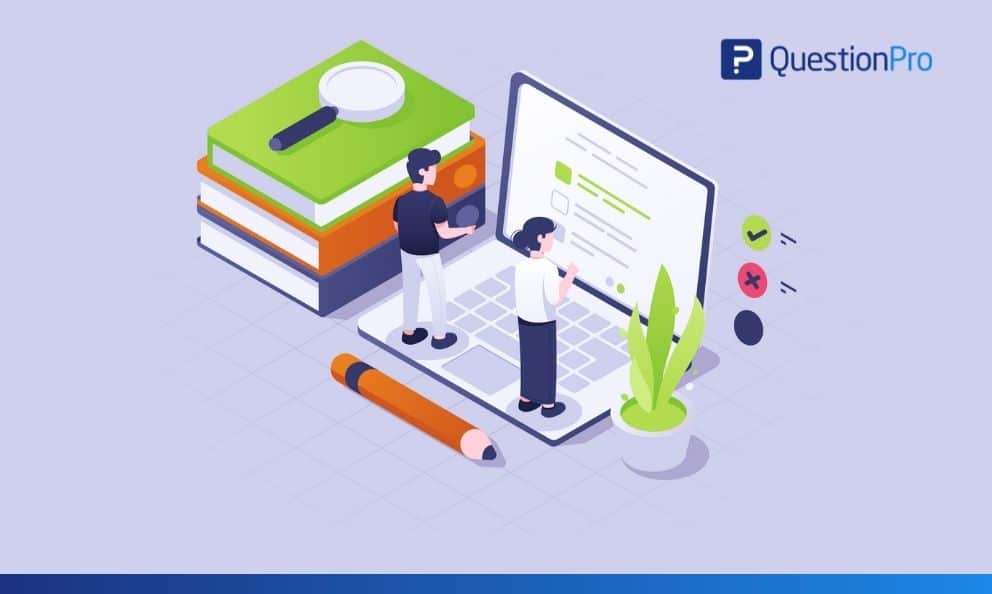 To advance the world of experience and surveys, we are continuously working on creating the best-in-class products. Below are some of the enhancements we are working on and will be released for our users in November.
Plan your research with these features and collect better insights to make smarter decisions.
Research & Insights
Upload Contacts UI/UX: We will be improving the user experience for importing contacts with clear indication of bounced emails & SPAM index.
Edit Extraction: We will be enhancing the locked extraction feature with additional support for multi select matrix questions, making it easy to modify the extraction logic when additional rows are added to the matrix question.
Data Quality Terminates: We would trigger data quality flag on the response when it is being answered. As soon as the quality flag is triggered, we will terminate the response as a quality terminate and will use the separate quality termination logic and redirection under Finish Options.
Weighted Cross Tabulation: Weights defined under 'Weighting and Balancing' will be used to apply weights in Cross Tab analysis. Only one question weighting could be applied at a time. Weights with added variable will be supported only in case both the questions are added in the Cross Tab analysis.
Topic created by sub-account should be assigned to the Sub-account holder: Currently, any topic created by the sub-account holder gets automatically assigned to the admin of the community. To promote a sense of ownership and responsibility amongst the sub-account holders, we will add a feature where in a topic will be assigned to the creator of the topic   
Adding support for additional zip codes: This would help communities in different parts of the world to be able to update accurate member information. Currently the system only allows validation for US, Canada zip codes we will add support for many different countries like, Germany, Spain, Belgium and more.
Search & Access Shared Surveys under Audience: We will be adding the ability to launch a project if a survey is shared with the Edit access.  
Workforce
Respondent's Portal- 360 Surveys: With the respondent's portal, users can nominate and evaluate the participants, and view the reports based on the relationships for the 360 surveys. Portal allows the self-assessment and completion of other assessments of the participating individuals.
360 Surveys Distribution Tab- Participant Options: With the 'Participants options', users will be able to manage relationships, add subjects for nominations and evaluations. It will also allow users to set up the send functionality for 360 surveys.
(Messages) Distribute Tab- 360 Surveys:
With the Message tab and email templates with instruction messages, the 360 survey distribution becomes hassle-free. Admin can set up invite emails and schedule reminders for nominations, evaluations or to view reports of the subjects. 
Other bug fixes and enhancements
Surveys
SA-9352 – Printing answer code in question texts does not bring us a unique text.

SA-9411 – Issue with answering a survey with multiple languages on Internet Explorer.

SA-9274 – Answer options for multi tier look up tables do not have a consistent pattern.

SA-9406 – Issue with setting up 'Advanced Randomization' when adding all the questions to the 'Random Order' section.

SA-9332 – Unable to add separate custom validation for some questions.

SA-9413 – Statements for the answer options are getting trimmed in a PDF report.

SA-9278 – Image of answer option not displaying on the thank you notification email.

SA-9397 – 'Unsubscribe' option not working in certain scenarios for default email list.

EC-1330 – Issue with the submission of surveys that have SAML authentication.

EC-1255 – Issue with GDPR data deletion request.
Communities
CM-2605 – Added Spanish, French and Italian translations for multiple system messages.

CM-2566 – Performance improvement of the Member portal.

CM-2581 – Import data inconsistencies resolved to provide an enhanced consumer experience on downloading data from the system.

CM-2599 – Member sign up webhook fixed for recruitment surveys.

CM-2595 – Fixed issue with password reset page, was causing  major annoyance to members when they tried to change the language. 
Workforce
WF-2521 – 360 Survey taking experience enhancements.

WF-2541 – Distribute tab major issues on 360 Survey.

WF-2544 – Incorrect Labels under Participants.

WF-2539 – 360 Portal bugs and UI improvements.

WF-2524 – UI Improvements and text modifications for 360 Priority Reports.
Customer Experience
CX-2018 – Fixed the response count mismatch in Dashboard vs Raw data export sheet 

CX-2042 – Fixed the issue where data was not displayed under the Deploy Tab

CX-2049 – Removed the bogus information present in the Response Viewer page

CX-2027 – Fixed the issue where Managers were not getting the same number of emails as the number of segments linked to.

CX-2022 – Fixed the issue where Push Metrics said there are zero responses but the dashboard displayed values.
We're as excited as you are to see how our products offer a better experience to your respondents, customers, and employees!
As always, we'd love to hear your experiences and suggestions at [email protected].