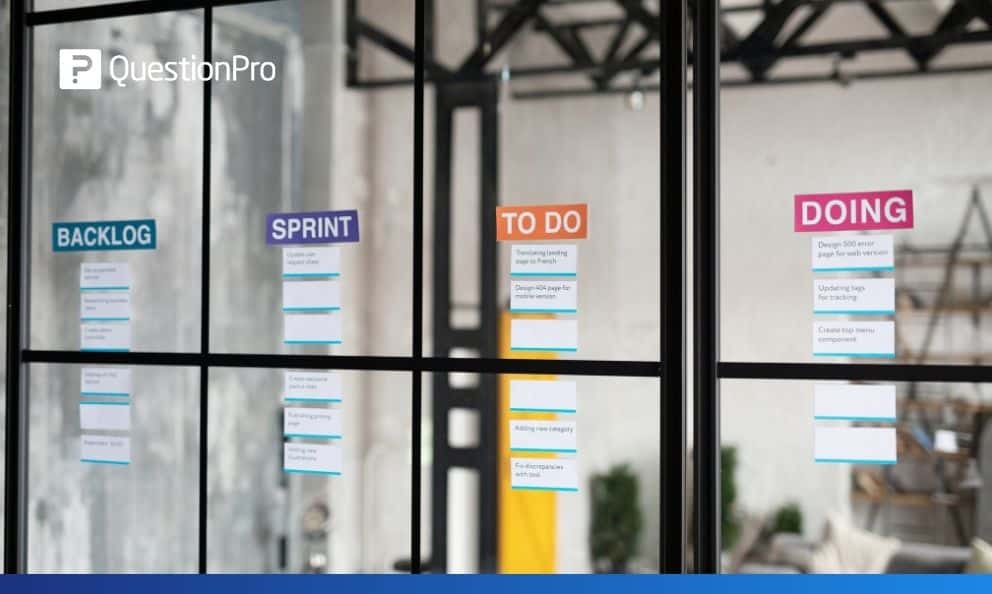 To advance the world of experience and surveys, we are continuously working on creating the best-in-class products. Below are some of the enhancements we are working on and will be released for our users in August.
Plan your research with these features and collect better insights to make smarter decisions.
Research & Insights
Bulk update question codes: We will provide a faster way to make these bulk updates instead of individual question edits. Now researchers can add quick prefixes or suffixes to codes to sync up with their SPSS files or backend systems.
Weighted Cross-Tabulation: We will offer an easy way to apply weights to the Crosstab report to eliminate obvious biases and compare the old and balanced proportions.
Multiple Response: When enabling the multiple responses option from the portal, users always get redirected to the portal to answer the survey, we will be adding an option to overcome this problem to improve the experience while answering a survey. 
CX
Custom metrics: This will give users the ability to use their formulae in their dashboards.
Workforce
Respondent's Portal- 360 Surveys: With the respondent's portal, users can nominate and evaluate the participants, and view the reports based on the relationships for the 360 surveys. Portal allows the self-assessment and completion of other assessments of the participating individuals.
Distribution Tab- Participant Options: With the 'Participants options', users will be able to manage relationships, add subjects for nominations and evaluations. It will also allow users to set up the send functionality for 360 surveys.
Other bug fixes and enhancements
Surveys
SA-9017 – Fixing issue with rowspan/colspan HTML elements getting removed.

SA-9192 – Issue with lookup table question breaking when special characters or spaces are used at the end.

SA-9231 – PDF generation issue due to performance limitations.

SA-9203 – Block randomizer and looping logic are not working simultaneously.

SA-9066 – HTML/Image support for bipolar matrix breaking issue.
Communities
CM-2504 – Translation issue with messages for multilingual communities.

CM-2510 – Issue with uploading documents in the documents module.

CM-2517 – Email template alignment broken issue.
Workforce
Enhancements:
WF-2494: Display the usage of several employees logged in with the time.
Bugs:
WF-2449: Excel file was blank for 360 download. This issue was with a new 360 review where data was displayed in a report for an old 360 review is now fixed.

WF-2446: The first signup on workforce shows marketing banner, it is now fixed.

WF-2465: Issue with seeing their deployment history from the survey list page when we click on the number of deployments. Error while checking deployment history is now fixed.

WF-2485: Issue with uploading responses to the workforce survey when trying to upload responses using the import file, the process gets 100% completed but responses do not get uploaded. This issue has been resolved now.

WF-2463: When trying to copy & paste/enter any text into the workforce send email tab, it's creating a new employee record in the roster. The system fails to check the email address format and it allows users to even send emails to incorrect email IDs. This is resolved.

WF-2496: Driver analysis throwing an error while creating an ad hoc survey is resolved.

WF-2445: When the PDF report is generated, clicking on the link to download the file opens in the same tab where QuestionPro opens instead of downloading the report. This issue is now fixed.

WF-2469: Page loading and forget/reset password issues with portal password reset interface are now resolved.

Page loading and forget/reset password issues with the password reset interface are now resolved.
We're as excited as you are to see how our products offer a better experience to your respondents, customers, and employees!
As always, we'd love to hear your experiences and suggestions at feedback@questionpro.com.