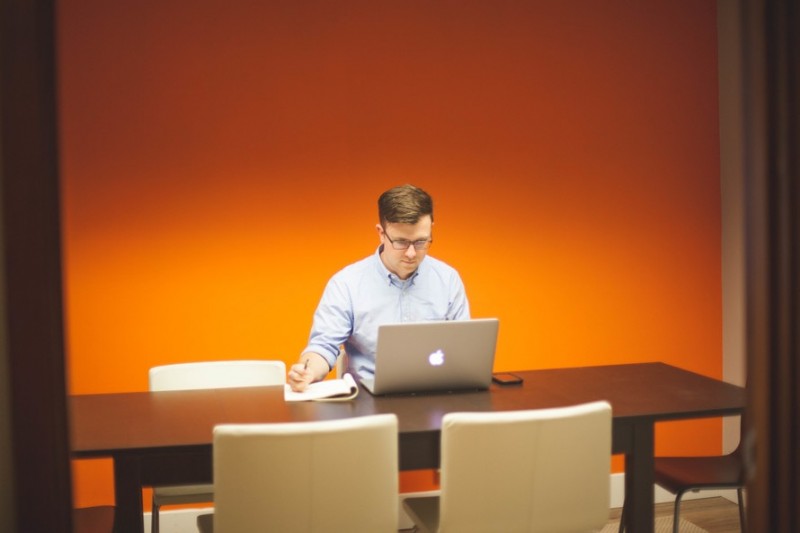 68% of your customers have no idea why they should choose you.  (I saw this a few years ago, but  I can't remember the source) The important thing is that there aren't too many businesses that stand out in the mind of your customer.  And that means that your business has to be known for SOMETHING.
Our brains want context, they want a story, they need something, anything to hang on to so that they can make sense of and remember useful information.  This is all because our brains are efficiency machines.  The human brain is always looking for the shortest distance between two points so that it doesn't have to evaluate and re-evaluate every single decision and action.  And this is why segmentation, targeting, differentiation and competitive advantage come in.
You can't sell anything to everybody
The biggest mistake small business owners make is thinking that everyone can use their product or service, and if they limited or focused their marketing message, they would miss out on valuable customers.  This is a mistake.  In fact, the opposite is true.  When you focus your message on a single audience or audience benefit, customers come out of the woodwork — and that gives you a competitive advantage.
First, let's define what I mean by competitive advantage.  A competitive advantage is that objective fact about you that sets you apart from everyone else in that field.  Being the "youngest" person to achieve or complete something is a great example.  Another excellent real life example comes from New York Times Crossword aficionado Rex Parker who claims to be the" 44th Greatest Crossword Puzzle Solver in the Universe".   He doesn't say how he got this phrase, but I can only imagine that he competed in an event and came in 44th.  That was the truth and no one else could claim that spot.  That's competitive advantage for a personal brand.
Have you given any thought to how you might apply this concept of competitive advantage to set your brand apart from others?  Here are some steps you can take today to build competitive advantage for your personal brand and give people a real and concrete reason to choose YOU.
Start by making a list of what you provide that others don't.  Is there a special way that you do certain things?  Are there things you do that no one else likes to do or wants to do?  Have you won any awards or distinctions in any area that you might apply to your personal brand?  Are you the only person that knows the ins-and-outs of something specific?  Start that inventory of skills, talents and "special sauce" that only you offer.
Look back on your list and mark all the things on it that you feel are your most critical advantages.  You can mark as many as you like, but try to stick to less than ten  Out of those ten, think about what your employers, clients, friends and colleagues naturally turn to you for when they need help.   Select about three of those.  Then respond to the question "Why should I choose you?"  Out of those three, pick the one main reason.
Be Objective and NOT Subjective.  This means to be as specific and quantifiable as possible.  Rex Parker said he was the 44th best puzzle solver.  He didn't say he was one of the best, he was the 44th best.  That's memorable.  What can you say about yourself or what can you commit to the people who choose you that is specific and measurable?
If you don't have a competitive advantage, create one.  You can create a competitive advantage for your personal brand by simply saying something that no one else has bothered to say.  While everyone gets much of their business by referral, they may not say that.  You can say "100% of my clients are referred to me by my original client list."
Get started on your competitive advantage today and see how much power it adds to your brand tomorrow.