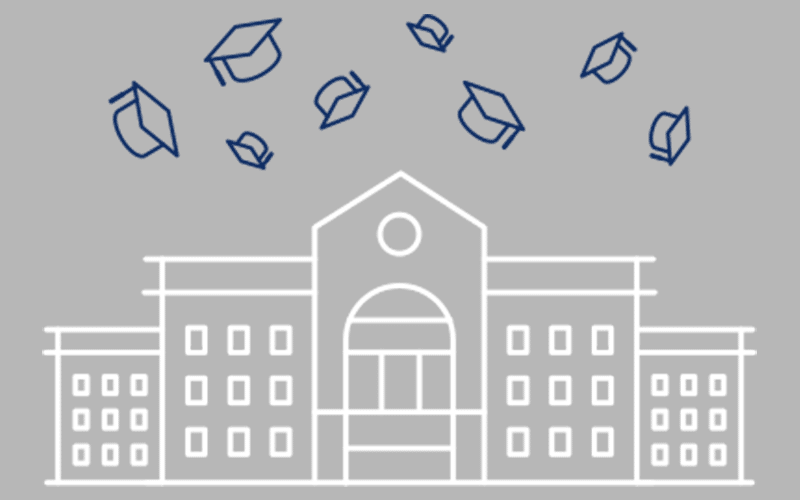 How it all began
Full disclosure – we started our outreach specifically to University and Educational institutions only about four years ago. Turns out many universities were using either enterprise software for research, paying high license fees or using free tools that needed a lot of manual work in setup, and subsequently in the process of analysing the data that was collected. Hearing about these pain points is exactly why we felt the urge to support institutional researchers and universities. Access to quality tools for any kind of research shouldn't be that painful. 
We have since evolved our approach to this audience as their need for tools is just as high as the enterprise, with the limitations that they don't have access to budgets most enterprise customers have. A lot of survey solutions out there offer only a pared-down version of their solution. Some solutions are put together from software that was not designed to collect research or conduct surveys and offer a very rudimentary interface to create forms or questionnaires to conduct this research. 
Our first big win
A few years ago, QuestionPro was put to the test – going up against some of the leading survey software solution providers in the industry and were awarded the contract as the official survey software provider for the University of Tennessee, Knoxville and all satellite locations. This was a feather in our cap as academic wins go since our solution was pegged against other providers in the space and we won based on parity of features available at a cost that is lower than the nearest competitor. This is certainly a testament to our commitment to deliver enterprise quality research solutions at a price that fits a University budget. It also gave us the validation that we needed – Universities were indeed looking for enterprise-grade, diverse, feature-filled, research and survey solutions for various applications.
That's not all, though. We have over the years, worked aggressively towards adding more features to our already large list of features offered by our research product. So what is that Universities like about us? Well, we offer all the essential features such as Classroom Research, Experimental Design, Academic Research with Insights and Analytics – these are standard across all our Academic licenses. Our advanced logic and workflows for smarter surveys help in creating very specific and nuanced research surveys that can be tweaked to suit the needs of any college of thought. Most importantly, though, is our ability to provide Quantitative and Qualitative Reporting while supporting Data Analytics and Offline Surveys – the ability to collect data offline, and then use our advanced AI to build analytics is incredibly powerful. The icing on the cake is the collaborative synergies that multiple colleges within a University can leverage to build extremely detailed and intricate surveys. 
Our ethos – great user experiences
We also believe in supporting our Academic customers to the best of our ability – which means we have dedicated support teams only for our Academic customers. We have access to numerous pre-made survey templates that can be used for various applications, which can also be customised to suit specific needs. If you are currently using some other software, we can also help you migrate all your existing data to your new QuestionPro account as we know how important that is for you.
If we had to summarise what Universities love about QuestionPro, we hope they would say that we endeavour to empower them with the world's most powerful software designed for Academic Research. From simple to sophisticated research, QuestionPro's University-Wide license enables students, researchers, and faculty to run surveys and analyze data.
We know we mentioned the University of Tennessee before, but we also have The University of Texas, Arizona State University, South Dakota State University, Arkansas Tech University, Anderson University, Robert Morris University, and all University of California campuses rely on QuestionPro for their survey and research software needs. 
If you would like to know more about how QuestionPro can help your institution, reach out to us on [email protected] and we are happy to discuss how the best survey software solutions for you can suit your needs.