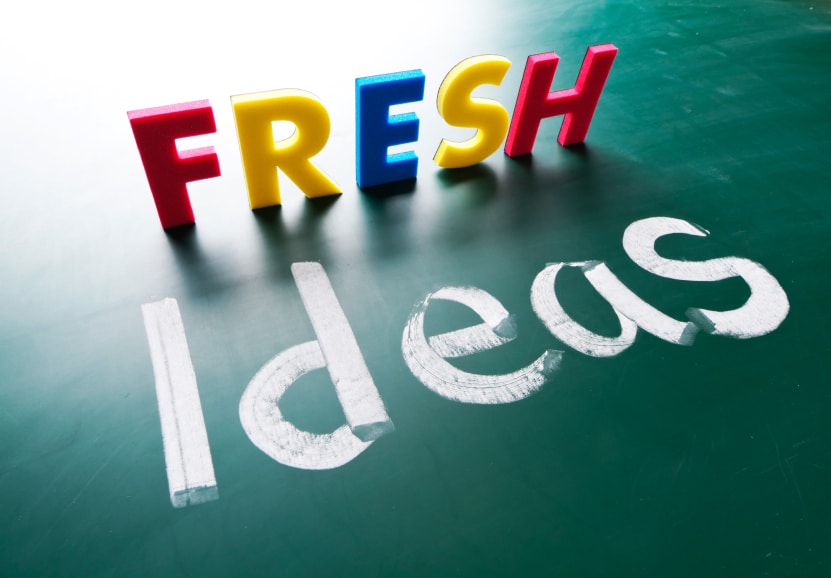 Welcome to another installment of our Research Plan series.  We've talked about writing your research plan, creating surveys, and today we are talking about how to distribute your surveys as part of your market research plan.
Before you do anything – you want to get really familiar with the "Send Survey" tab.  Here is what you'll find there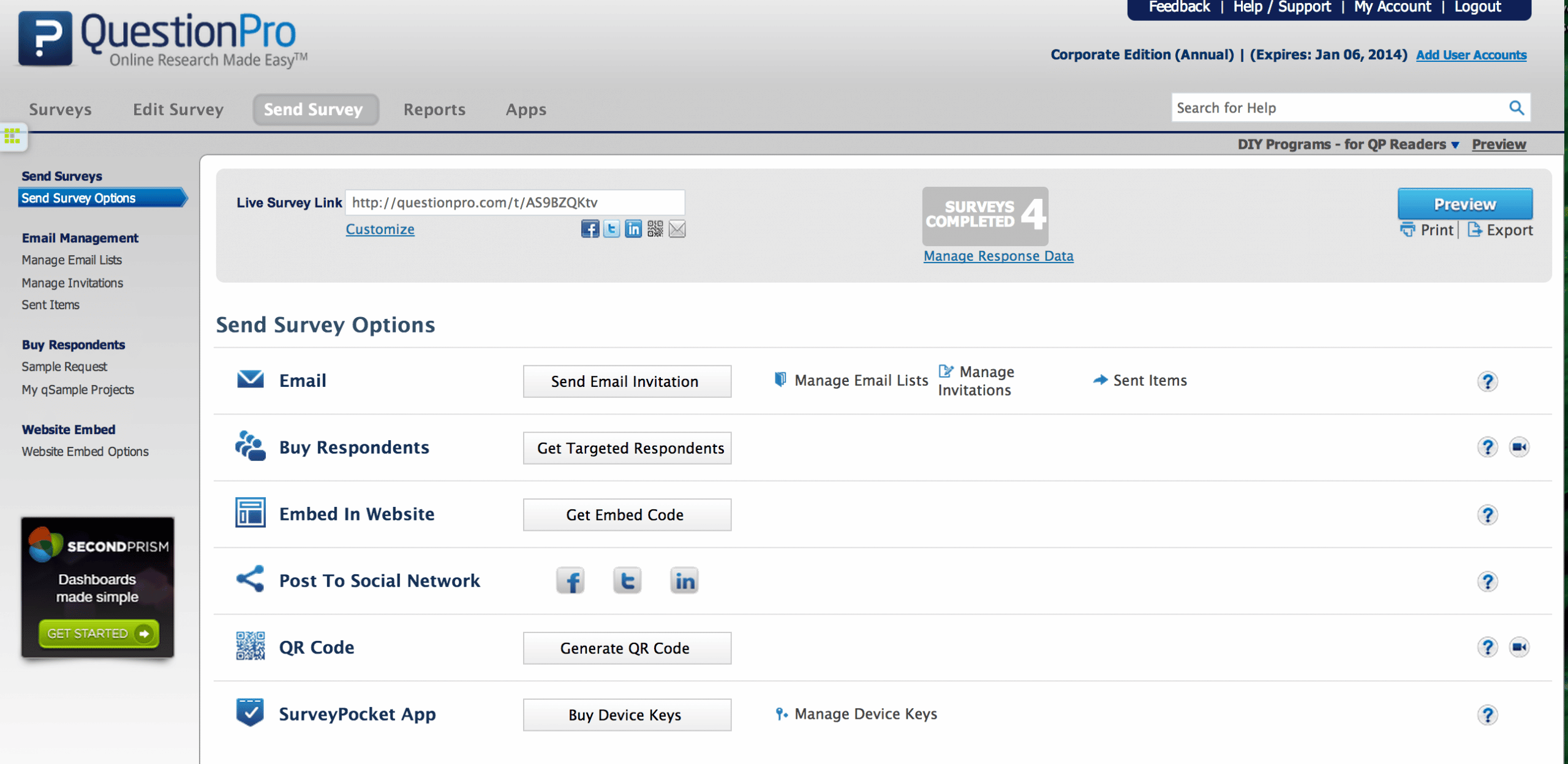 You can distribute your online survey a variety of different ways — all from THIS tab.
Email:  There are actually two ways to distribute your survey via email: you can grab the link and insert it into an email that you send, or you can upload your respondents' emails and create a list and distribute your email that way.  It's important to know and understand that when you distribute just the link — your responses will be anonymous and you won't be able to see who responded other than the demographic questions that you've inserted.  When you create and upload a list of respondents, you'll be able to see who responded and who didn't.  Another great feature you can use is the "reminder" feature and this will send a reminder email to just those people who didn't respond.  This is a great way to increase your response rates.  I use this feature a lot and it makes a big difference in the ultimate completion rates of surveys.
Social Media: A few articles ago, we mentioned that you could use social media to help you brainstorm your survey, but you can also use social media to distribute your survey to your community.  One caution I would make is to make sure that you have a very complete and engaging introduction to your survey so that people will understand what it's about.  AND – the other helpful hint is to make your survey fun, engaging and relevant to the community that you're going to be sharing with.
Online Sample:  As you look through this tab, you'll also see the option to Buy Respondents.  QuestionPro has access to a variety of online sample.  And I have to tell you that the cost of this sample is truly reasonable.  So, if you want to do some brand testing or run a survey with general population — this is a terrific resource and well worth the money.
Embed in website:  If you have a self-hosted blog.  Consider embedding your survey inside the blog.  Just click on the "embed" button and you are ready to go!
QR Code:  This is one of my favorite ways to distribute a survey — you can get really creative with this one.  Simply click on the QR code button and the system will generate a unique code.  Then paste that code anywhere you like.  One creative thing to do is put the QR code on your business card and ask your potential prospects a few questions – this will prepare you for the next time you follow up with them.
Pop-Up:  I've told you about embedding your survey, but you can also do some fancier things such as pop-up surveys.  You have two options with this feature; page overlay or new window.  The page overlay is a great and updated way to keep people on your web site while gathering feedback.  The new window is also a terrific way to open the survey in a less distracting way.
Exit Survey:  While this isn't exactly a "Distribution" — it's a great option to include in your market research plan — especially if you want to get feedback from people right after they've interacted with your web site.  This survey appears immediately after they close their window or tab on your site or they navigate away from your site.  Again, it's a great way to get their feedback about your site.
As you can see, QuestioPro offers a lot of distribution options.  Each one is designed to get to the respondent in different ways.  Not every distribution method is right for every application.  And this is why it's important to consider all the different ways that you can reach your respondent and match your survey to the distribution method.