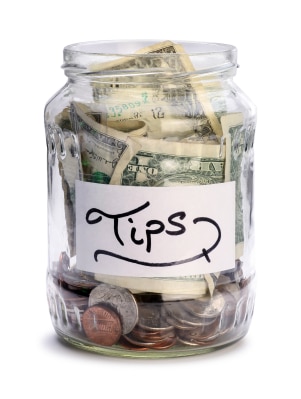 Where are you spending more time; getting new customers or growing and expanding your relationship with the customers you already have?  If you're like most companies, you're probably spending more time and money looking for and wooing new customers than finding new opportunities within the customers you already have.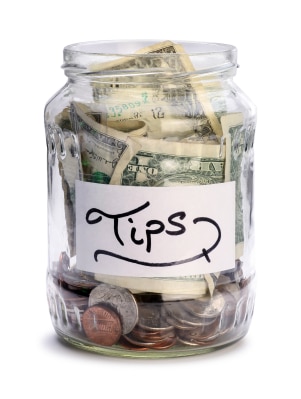 When the economy gets tough, everyone tends to go into survival mode and think that they don't have enough customers, or that they need new customers to replace the business that they lost.    But the truth is that focusing on the customers you already have is your highest value strategy when times are tough.
If you're afraid of losing a customer or just want to keep the customers you have loyal, here are some easy, low-cost strategies that will help you keep a customer today.
Calculate your customer net worth.    The best way to inspire increase sales to existing customers is to see how much these customers have already contributed to your bottom line. The formula is actually simple: Take the total profit of your ideal customer  over the lifetime of your relationship.  Subtract all the costs associated with acquiring that customer.  That's all there is to it.  If you'd like more detail, here's a wonderful tool that you can use to see how much each of your ideal customers is worth.
Identify what's most important to your customers.  Focus on specific benefits that your customers are looking for such as 24/7 access to technical support instead of just service.  The best way to find out is to literally get on the phone or schedule a meeting with a handful of your best customers and simply ask them "What's important to you when you're buying what we're selling?"  Then be quiet and let them just talk.  Listen for golden nuggets that may not have anything to do with WHAT you provide, but HOW you provide it.  That's where real value lies.
Review the next customer letter you see and remove all elements of  "corporate-speak" from it,  You can spot fake, empty and inauthentic language (corporate B.S.) from a mile away – so can your customer.  And they don't like it.  Customers are drawn to real people who use plain and simple language.   Here's how to test your document's readability in Microsoft Word 2010: Click the File tab, and then click Options. Click Proofing. Under When correcting spelling and grammar in Word, make sure Check grammar with spelling is selected. Select Show readability statistics.
Get employees involved in building your brand and communicating with customers.  Some companies shy away from having employees on Facebook while they are working.  But creating a social media presence and then actually encouraging employees to connect with customers and communicate with them via Blog, Twitter, Facebook and LinkedIn is a terrific way to put a personal face and connection to your company.  Before you jump into this strategy, be sure to create a social media policy and clearly outline what's acceptable and not acceptable.  Also be sure to create corporate identities for your employees i.e.  Scott Simon, the NPR personality's Twitter ID is @nprscottsimon.
Create a "Key Account Plan" for a Critical Customer.  The most profitable customers are the ones who purchase across your product and service offering.  Yet, many of us have customers who purchase one or two products or services – when they might actually have a need for (but not know about) the other products we have available.  A key account plan puts your focus on your customer and all the different ways that you can serve them – not just with products, but with other value added services.  Think of it as a marketing plan for that one target customer.  If you're still in a bind, you can download this strategic account plan template here.
Offer an insane guarantee.  BEFORE your customer starts threatening to go to a competitor, create and offer an insane guarantee.  Business owners are often afraid of offering guarantees because they think that they will lose money.  But if you've done the customer net worth calculation (tip #1) you will see that offering a risk-free guarantee costs NOTHING compared to what that customer has already contributed to your bottom line.
Give them the star treatment.  Identify your key customers and create a "concierge" team to service their every need.  Have a member from key areas such as sales, marketing, service, production or technology serve as the customer concierge team.  Give them a broad latitude and freedom to get things done.  If this proves successful for you, think about making this an added service that other customer can subscribe to.  I know one company that added $2 million straight to their bottom line by using this strategy.
Create an advisory board.  Instead of wondering what new products or services would most interest your customer – get them involved in the development process by inviting them to participate on an advisory board.  The investment in time and money in creating this engaged customer community will pay off in spades.  Create events where you educate your customer advisory board on industry trends and then ask them the questions that keep you wondering if there's actually demand for your idea.  You can even keep these virtual with tools like Google Hangouts which are free and give you the ability to connect and share ideas.

Monthly "Surprise Gift".  We've all heard of a book of the month club, how about a surprise of the month "gift" for your key customers.  I'm not necessarily talking about the kinds of gifts that get you in trouble – maybe it's something like "This month's order of widget "x" was on us!  Enjoy"  Again, if you look at your key customer's net worth to your business, isn't it better to spend your money on keeping them loyal than throwing your money away on hopes of gaining a new customer?  Reciprocity (along with quality and service) is a powerful loyalty tool.
LOVE them.  When you love a hobby or another person you take an interest in what's happening around them.  Do the same with your customers.  If you know that your customer contact is a fan of pink flamingoes and you see a postcard or figurine in a gift shop – pick it up and send it to them.  It says that you know who they are and you listen and care.  Do at least one nice, selfless thing for a customer because you love them.
This is a short list of 10 ways to keep customers.  But YOU'RE somebody's customer too.  Why not take this opportunity to share what you'd want to see from the companies you do business with that would keep you loyal and get you singing their praises.