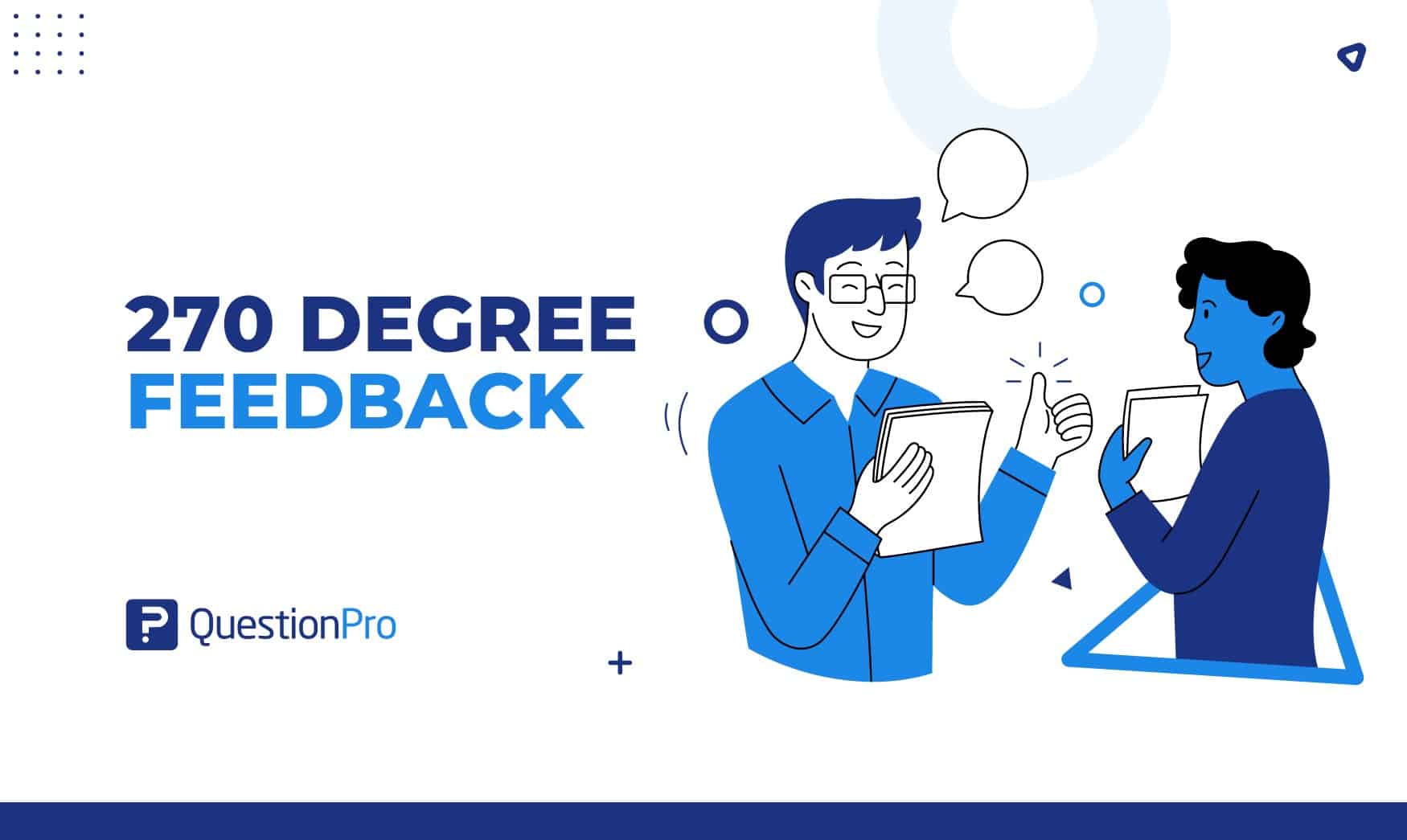 In the dynamic landscape of performance evaluation and personal development, innovative approaches are constantly emerging to provide a more holistic view of an individual's strengths and areas for growth. One such approach that has gained traction is the 270 degree feedback. In this blog post, we will delve deep into the world of 270 degree feedback, exploring its intricacies, benefits, and practical implementation.
What is 270 Degree Feedback?
270 degree feedback, also known as "limited feedback" or "partial feedback," is a performance evaluation method that involves gathering insights from a select group of individuals who interact closely with an employee. Unlike the more well-known 360 degree feedback, which involves feedback from multiple sources, including superiors, peers, subordinates, and external partners, 270 feedback focuses on collecting input from a narrower angle.
What is the Difference Between 270 and 360 Degree Feedback?
The key distinction between 270 and 360 degree feedback lies in the scope of feedback providers. While 360 degree feedback encompasses a comprehensive range of perspectives, 270 feedback narrows down the sources to a specific subset. This can include an individual's immediate team members, supervisors, and sometimes clients or external stakeholders.
Examples of 270 Degree Feedback
Team-Centric Feedback: Gathering feedback exclusively from an employee's immediate team members offers insights into their collaborative skills, communication style, and team dynamics.
Supervisor-Centric Feedback: In cases where a team's success relies heavily on a supervisor's leadership, obtaining feedback primarily from the supervisor provides valuable insights into leadership effectiveness.
Client-Centric Feedback: For client-facing roles, seeking feedback from clients or customers helps gauge the employee's ability to meet client needs and expectations.
Functional Feedback: Focusing on feedback from colleagues within the same functional area provides insights into an employee's technical expertise and domain knowledge.
Cross-Functional Feedback: Combining perspectives from different functional areas gives a broader view of an employee's ability to collaborate across departments.
Pros and Cons of 270 Feedback
Pros:
Efficiency: The narrower scope of feedback providers results in a more streamlined and efficient feedback process.
Focused Insights: Feedback from a specific subset of individuals can offer targeted insights into an employee's role-related skills.
Reduced Bias: With a smaller feedback pool, there's a potential for reduced bias in the feedback provided.
Customization: Tailoring the feedback providers allows organizations to align feedback with their specific goals.
Cons:
Limited Perspective: Narrowing down the feedback sources might lead to missing out on a well-rounded assessment.
Incomplete Picture: Excluding certain sources might overlook critical areas of improvement.
Potential for Bias: While limited, there's still a possibility of bias creeping into the feedback provided.
Steps to Conduct 270 Degree Feedback
Define the Objective: Clearly articulate the purpose of the feedback and the specific aspects to be evaluated.
Select Feedback Providers: Identify the group of individuals who will provide feedback, considering their relevance to the employee's role and responsibilities.
Develop the Questionnaire: Create a well-structured questionnaire that covers the desired areas of assessment.
Gather Feedback: Distribute the questionnaire to the selected feedback providers and collect their responses.
Analyze and Share Results: Collate the feedback and analyze the insights. Share the results with the employee and provide guidance for improvement.
Create an Action Plan: Collaborate with the employee to create an action plan based on the feedback received.
Monitor Progress: Continuously track the employee's progress and offer support in implementing the action plan.
Conclusion
In the realm of performance evaluation, the 270 degree feedback emerges as a strategic alternative to the more expansive 360 degree feedback. By narrowing the feedback providers to a specific subset, organizations can efficiently gather targeted insights and tailor feedback to their unique goals. However, it's crucial to strike a balance between the advantages of streamlined feedback and the potential of missing out on diverse perspectives.
If you're considering implementing 270 degree feedback within your organization, QuestionPro's suite of solutions can be your trusted companion. Our advanced feedback tools empower you to customize feedback processes, analyze results, and drive actionable insights. To learn more about how QuestionPro can elevate your feedback initiatives, visit our website and explore the possibilities today.
As the landscape of performance evaluation continues to evolve, 270 feedback stands as a testament to the adaptability and innovation that organizations harness to unlock new perspectives and enhance individual growth.