Analyzing customer feedback is still a common challenge among most businesses due to a common reason: there is a massive amount of open-ended text responses across multiple feedback channels.
Customer feedback and Customer Experience go hand-in-hand. Whether you're running a small business or managing an enterprise-level organization, it's likely that customers are sharing valuable information that can help your business. As simple as it sounds, the most effective way to improving customer experience is first by asking your customers about their thoughts, opinions, and expectations in an open-ended question. Once you have your customer feedback collected, the next step is to transform the insights into immediate action. How can you take a plethora of open-ended feedback and use it to inform your business strategy, decisions, or product innovation?
Analyze Customer Feedback
Let's first talk about open-ended customer feedback. People aren't just rating their experience with a smiley face or a 0-10 NPS scale. You will end up with a rich pool of authentic opinions from your customers when you allow them to respond with open-ended text rather than limiting them to a predetermined set of choices. Your customers want to be heard and will share their experience with you if you give them an opportunity. For example, your customer Deanna wants you to know that James in Customer Support gave her the quickest and friendliest service that they have ever received throughout their entire experience with your company.
Analyzing customer feedback is a challenge, especially if your company is getting a lot of feedback from different channels. When you have hundreds or even thousands of comments of reviews to read and manage, where do you start? How do you manage it? And how do you prioritize what's most important?
Analyzing customer feedback is important because it helps you uncover hidden insights help you prioritize the key drivers of your business that directly impact long-term loyalty and revenue. The key to analyzing the feedback pool is making sure that it is actionable.
Here are 3 basic steps to making sure that you are analyzing customer feedback effectively:
1. Aggregate your customer feedback and include key elements
Most likely, you are using some kind of survey tool to send and collect responses. Export your data and map relevant customer metadata into a spreadsheet. Depending on your industry, you should have something that looks like this:

Categorize your feedback
When you have open-ended responses, it is critical to categorize your feedback into digestible themes or topics that anyone in your organization can understand regardless of department. At QuestionPro CX, we encourage companies to set up topics with relations between corresponding departments and teams.
Here are a few categories that our partners have found useful:
By NPS
Sentiment
Segments
Topics or Themes
Team / Department
Feedback channels
Categorizing themes by teams is extremely helpful to many organizations because it keeps each part of the business accountable for their performance. Analyzing customer feedback by category helps you to uncover root causes within the organization that you may not be aware of.
After enough data is collected, you will soon find that a majority of your feedback will start to fall into certain general categories. As you begin to sort this feedback, you will immediately gain insight into how your customer views your business or service.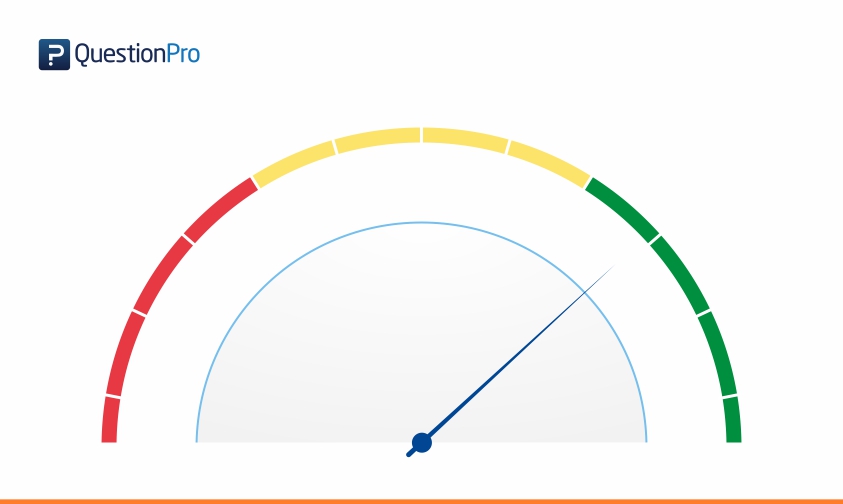 2. Analyzing Customer Feedback by Sentiment
Unstructured data responses are usually difficult to analyze for a number of reasons:
Typos or grammatical errors
Multiple ideas in a single response
Unclear sentiment
Quantity of responses
"Although I received excellent support, I was extremely frustrated with the purchasing and shipping process. I had to contact several support members and each time that I did, I had to repeat my issue. I can't quite rate my experience as high as I'd like to, but I appreciate the customer service reps."
Going through and analyzing unstructured customer feedback will help you draw emotional information which isn't exactly easy to extract. Analyzing sentiment with verbatim feedback eliminates blind spots or biases when collecting qualitative data.
For example, if you are in Customer Support, a customer may describe the quality of support as "prompt," but describe your product as "complicated." Many times customers will mention multiple topics in a response, and using a range of adverbs and modifiers can change the entire sentiment of the user's feedback.
Understanding sentiment within verbatim feedback helps to identify organizational strengths, weaknesses, and opportunities that can be acted upon to:
Get a unified view of the end-to-end customer journey
Close the loop with your customers more strategically
Uncover opportunities that increase loyalty, leading to higher customer lifetime value
Identify areas of organizational improvement by identifying trending topics by sentiment
Draw more accurate conclusions of mixed-sentiment feedback
By using text analytics and sentiment analysis together, your company can make the most out of customer feedback and gain actionable insights that are critical to optimizing marketing, sales, operations, and resources.
3. Share Analyzed Results Across Your Organization
Now you've got your data, you can create a summary of customer feedback based on issue trends and popularity and discuss it with your team.
Many times we spend most of the analysis work which is necessary, but it is ineffective if left unshared throughout the organization. Teams need to be accountable for their share of the entire Customer Experience, and context is absolutely necessary to provide the action items.
We understand the difficulty and time it takes to sift every line of feedback to hopefully understand your customers. When you have a larger set of feedback (over 100s), finding a Text Analytics tool will help you scale the customer feedback process will save you time and efficiency. It is challenging to know where to begin text analysis especially if you don't have researchers or analysts at hand who can help. Following these steps will help you begin to understand the importance of organizing your customer feedback into a high-level summary, then using that to make better decisions to improve your organization.
Interested in analyzing your customer feedback with Text Analytics with Sentiment Analysis? Discover more about how to delight your customer at every touchpoint and turn them into brand advocates.