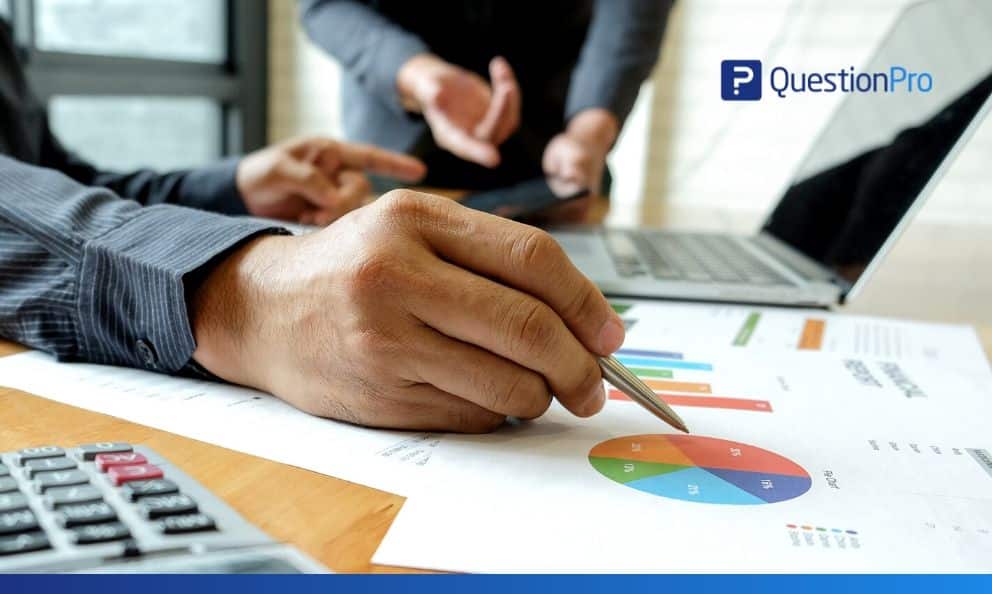 Any reasonably mature business must have heard the term: Net Promoter Score (NPS). NPS is used to gauge customer loyalty and is an indicator of customer satisfaction. Customer happiness and the ability to meet customer expectations are the key NPS drivers that push your score up.
You can calculate NPS based on the responses to a simple NPS survey question on a scale of 0 to 10,
"Considering your overall experience, how likely are you to recommend our products to your friends or colleagues?"
What is NPS Driver Analysis?
As NPS measures the overall experience, it is difficult to pinpoint which interaction(s) left a customer dissatisfied. NPS driver analysis helps you understand what drives customer satisfaction, and in turn, makes them refer your business to others.
NPS key driver analysis identifies the determinants that have the most significant impact on your overall NPS score.  After collecting the survey responses, the customers are divided into three categories.
Promoters: All customers who rate 9 or above. They are very happy with your services and might spread positive word-of-mouth.
Passives: All customers who rate 7 or 8. They

do not quite love you, but they won't leave you either.

Detractors: All customers who rate 6 or below. They are the most unsatisfied customers. It is highly likely that they will move to your competitors.
NPS Key Driver Analysis
It starts with identifying the factors that affect your Net Promoter Score. Each factor might impact NPS in a different proportion, and so we must assign weightage too. Further, these drivers might affect each other and have an overall impact on NPS. Determining the relationship between various determinants makes it easier to improve the NPS score.
So, how do you know which interactions had the highest or lowest impact on the overall experience?
QuestionPro CX offers an NPS Key Driver Analysis feature to determine which attitudes and interactions have the most significant effect on your overall NPS. It helps you know which determinants or variables will yield the biggest return.
NPS Driver Analysis Example
Our NPS Key Driver Analysis widget uses Spearman's Rank-Order to calculate the relationship between the determinant variables or questions in this case, which, in turn, will give you the probable relationship between them.
For example, if the score of the first question of the survey increases, it is likely that the second question score will increase, and this is all calculated based on customer data. A score of 0.5 is typically considered a high correlation and shows that it is enough of a trend to be a strong determinant. The average you will see is between 0.3 and 0.4. It makes life a little easier, right?

Learn more:  What's considered a good net promoter score
Uncovering customer loyalty determinants
Keep in mind that NPS itself does not tell the entire story. NPS provides a broad insight, which you can then use to gather deeper and more specific feedback. This broad measurement is most useful to benchmark your customer loyalty either historically or against competitors. However, there is much more to leverage when you drill down on the NPS key drivers. Let's assume you have NPS numbers, week over week and month over month. Wouldn't you want to know what determinants of NPS will move the needle?
It would be unrealistic to expect everyone who uses NPS to be experts in statistics. Many companies allocate resources to marketing research companies to uncover correlation and causation variables. NPS correlation analysis can answer common questions raised about the scores: what attributes of the purchase journey affected NPS the most or the least?
From the moment your customers learn about your brand to making purchases and interacting with the customer support team, measure their experience at touchpoint. Collect quantitative and qualitative data to find out if they had a pleasant shopping experience. Check if they felt encouraged to refer your products to their friends and family. If not, find out their concerns and act on them to improve their customer journey. A constantly good experience is what converts happy customers into brand promoters.
4 Excellent ways to collect NPS customer feedback
The higher the responses, the more accurate your Net Promoter Score. Use the below methods to get a high NPS survey response rate and gather maximum customer feedback.
Case Study: How we increased NPS response rate 3X within 36 hours
Online customer survey tool
Use online CX management software such as QuestionPro CX to track, measure, and improve your customer loyalty. It lets you address detractors' issues by determining patterns amongst your promoters and replicating them effectively. The tool is robust, provides excellent support, generates detailed reports, and offers a ton of ready-to-use online survey templates. You can integrate it with your existing tools to transform CX and generate significant ROI.
Emails
Embed your Net Promoter Score question directly into the email. As it is convenient for survey respondents to respond, it improves response rates significantly. You can automate the NPS email to ensure every customer gets an opportunity to rate their experience. You can also send reminders, schedule distribution in batches, automate report generation, and more. Customize the look and feel of your surveys and emails to reflect your brand style and tone.
Feedback pop-ups
Online NPS surveys conducted via pop-ups are highly effective when used efficiently. It would be best if you planned these out properly for maximum impact and customer feedback. Control of the deployment process helps you time the NPS survey right. Consider these examples; if you want CX insights right after a purchase, you can have your survey pop up at the checkout process. If the idea is to understand your customers' interaction and experience with support, you may trigger a survey after a customer interaction ends with a support representative.
Apps and SMS
Mobile surveys can be taken on the go via SMS, apps, or WhatsApp. Your respondents can take them while commuting or waiting for their cabs. With an open rate of more than 90%, SMS is the most efficient way to reach a customer.
QuestionPro CX is an integrated system built around the Net Promoter Score dedicated to helping you better serve your customers. Integrate the tool with CRMs like Salesforce and Microsoft Dynamics to send a survey, analyze data from multiple sources and automate actions. 
Act with intelligence
The feedback you collect is only useful when you act on it. NPS key driver analysis empowers you with the right insights to make decisions that can improve CX and grow your business.
QuestionPro offers some of the most advanced customer experience tools available. Gain valuable insights into your customers' thoughts and feelings using QuestionPro CX software today.