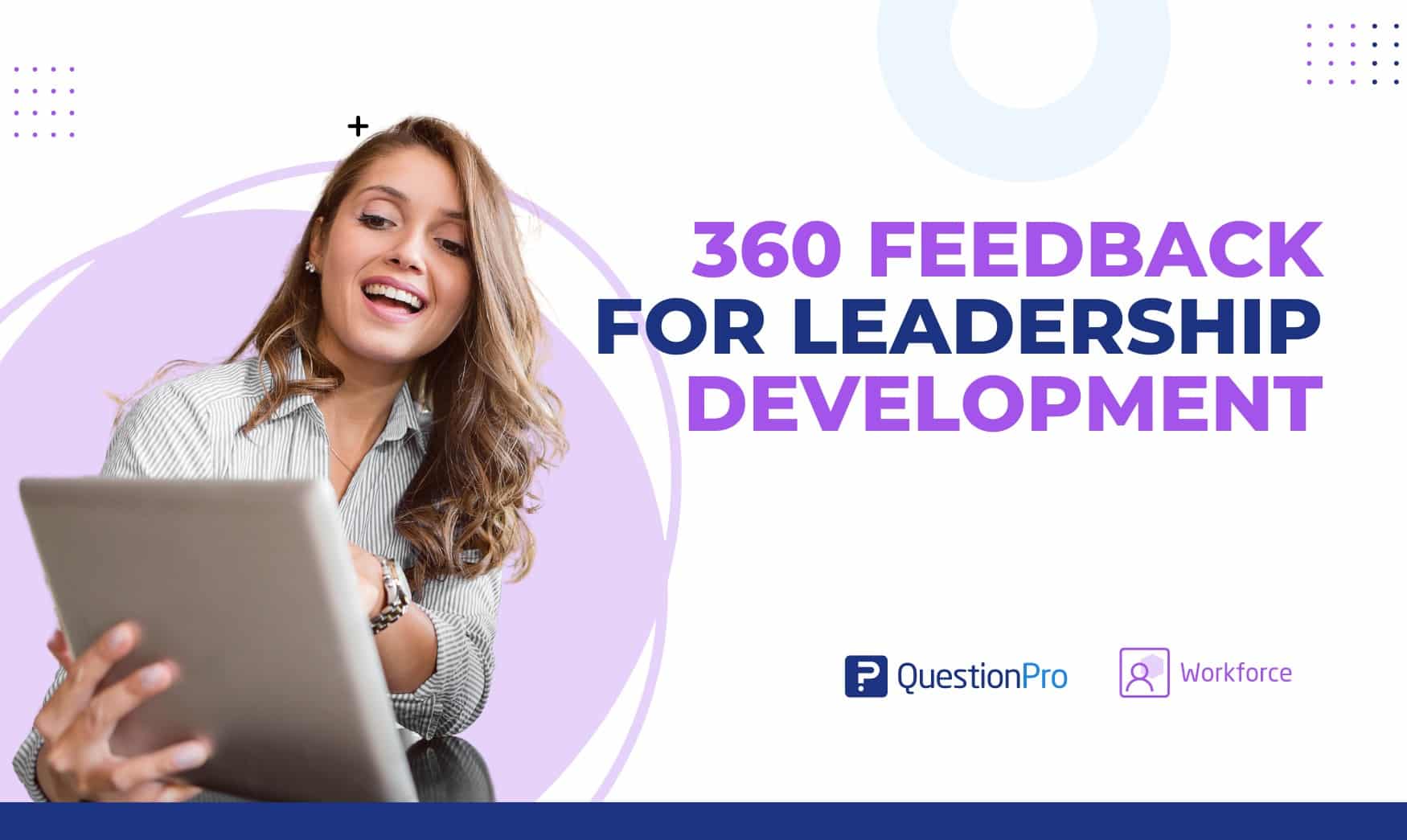 Effective leadership is the cornerstone of a thriving organization. It is essential for leaders to possess a diverse set of qualities that empower their teams, drive change, and foster a culture of growth and innovation. Let's talk about how to use 360 Feedback for Leadership Development.
To gauge leadership effectiveness and identify areas of strength and improvement, a 360-degree survey provides valuable insights. This blog post introduces a comprehensive 360 degree feedback for leadership development survey template, examining key leadership dimensions; let's get right into it:
Section 1: Inclusive Leadership – Embracing Diversity
Inclusive leaders understand the importance of diverse perspectives and create an environment where every team member feels valued and included. They actively listen to and comprehend diverse viewpoints, building effective relationships with stakeholders.
These leaders facilitate collaboration and bring individuals together to make well-informed decisions that benefit the entire team. Paying focused attention when communicating with others, inclusive leaders emphasize team members' best interests, cultivating a sense of belonging and trust.
This portion of the survey will feature questions that allow leaders to reflect on their inclusive leadership, with questions like:
"Emphasizes the importance of team members having each other's best interest at heart."
"When making decisions, lets people know that all input will be considered."
Grit and resilience are indispensable traits for leaders who navigate the hurdles and uncertainties of the business landscape. Effective leaders work tirelessly and remain determined even under the most challenging circumstances. They perform exceptionally well under pressure and sustain their energy levels to inspire their teams.
By effectively coping with ambiguity and embracing change constructively, they lead their teams through difficult times and overcome numerous challenges. Moreover, they display the courage to fail and learn from setbacks, fostering a culture of growth and adaptability.
This section will prompt leaders to assess their resilience with questions such as:
Works hard and doesn't quit even under the most challenging circumstances.
Performs well under pressure.
Section 3: Integrity & Vulnerability – Leading with Authenticity
Leaders with integrity prioritize giving credit and visibility to others for their accomplishments. They adhere to ethical principles and make decisions based on what is right, even when it may not be the easiest path. Understanding the impact of their actions on others, they exhibit self-awareness and acknowledge their own limitations.
Demonstrating vulnerability, they take action despite uncertainty, risk, and emotional exposure. Authenticity is at the core of their leadership, fostering trust and loyalty among team members.
This segment invites leaders to reflect on their integrity and vulnerability through questions such as:
Recognize their own limitations.
Shows vulnerability – takes action when there is "uncertainty, risk, and emotional exposure."
Section 4: Team Capacity Management – Empowering Teams for Success
Effective team capacity management enables leaders to empower their teams and optimize productivity. Setting realistic goals, having candid conversations about capacity and potential barriers, and allowing employees to organize their work all contribute to a supportive work environment.
Leaders who invest in team development and upskilling, while providing necessary resources and support, enable team members to achieve their full potential.
In this section, key aspects of team capacity management are explored by leaders, through questions such as:
Sets realistic goals for the team.
Has ongoing, candid conversations with team members about their capacity and any potential barriers to getting their workload done.
Section 5: Communication & Relationships – Fostering Connection
Leadership is anchored in effective communication and nurturing positive relationships. Expressing compassion and teaching others to be compassionate creates a supportive and harmonious team culture.
Creating an environment where success and failure are shared experiences encourages collaboration and growth. Leaders who communicate transparently and openly, while making performance data accessible to all, promote trust and accountability.
During this segment, leaders will be presented with questions that assess their communication and relationship-building, including:
Expresses compassion towards others.
Teaches others to be compassionate.
Section 6: Transformational Leadership – Inspiring Change
Transformational leaders envision the future and tackle complex problems with courage and creativity. They invest in their personal well-being and mindfulness, ensuring they lead with clarity and empathy.
Empowering their teams to think, learn, and act differently, they bring their whole selves to work, setting an example for authentic leadership.
Leaders will delve into aspects of transformational leadership through questions such as:
Is a visionary thinker.
Has the ability to tackle complex problems.
Section 7: Business Mindset – Balancing Goals and Vision
Leaders with a strong business mindset prioritize bottom-line results while building a clear direction for the organization's future. They strike a balance between day-to-day operations and strategic vision, translating strategies into actionable steps and making necessary compromises when needed.
Leaders will explore aspects of the business mindset through questions such as:
Focuses on bottom-line results and achievement of goals.
Builds a clear direction for the future of the business.
Section 8: Impact & Change Management – Driving Positive Change
Impactful leaders drive change by effectively influencing others and understanding their own capacity to achieve goals. Proactively assisting others in problem-solving, they build strong relationships with customers and employees, fostering enthusiasm and dedication towards work goals.
Leaders will delve into aspects of impact and change management through questions such as:
Drives change by having a close relationship with their customers, understanding their deepest challenges.
Drives change by having a close relationship with their employees, understanding their deepest challenges.
As the expectations placed on leaders continue to grow and evolve rapidly, the need for their development and growth is more crucial than ever. Acknowledging that leaders cannot achieve the greatest impact on their people and organizations alone, 360-degree feedback emerges as one of the most effective tools to provide constructive and actionable insights.
We firmly believe that incorporating 360-degree feedback into an organization's Learning and Development (L&D) program is not a matter of if, but when. Its potential to drive transformation and empower leaders is unparalleled. That's why we have designed one of the finest 360 feedback software solutions on the market, ensuring that every organization can harness the power of this invaluable strategy.
Are you ready to unlock your leaders' true potential and drive organizational success? Don't wait any longer; get started with our cutting-edge 360 feedback software today. Empower your leaders to thrive, and watch your organization flourish.
Request a demo now and embark on a journey of growth and excellence.